How to Build your own Rainbow Cloud Balloon Garland Step-by-step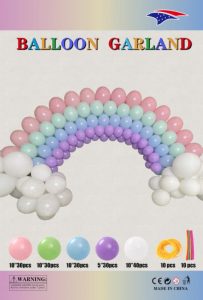 How to Assemble DIY Rainbow Cloud Balloon Garlands
Balloon Garlands is a must-have for your party celebrations. DIY Balloon Garlands are popular party decorations that can be used for any and every occasion, including birthdays, baby showers, weddings, etc. These decorations make a huge statement and are an easy way to enhance your party environment. Whether it is used as a photo backdrop or as an entryway decoration, the possibilities for balloon garlands are endless. Since no helium is needed, you can make balloon garlands the day before your event to save time and make day-of party set up a breeze. It's a great kit to keep your child and family busy at home!
Step 1: Inflate balloons with different 4 sizes(wide 6 1/2″, 6″, 5 1/2″,5″)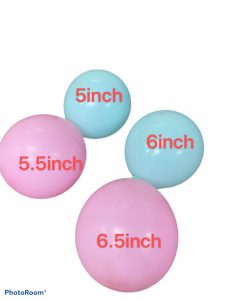 Step 2,
Use one pink 6 1/2″ with one mint 6″ to make a knot, make all the pink and min balloons as Twin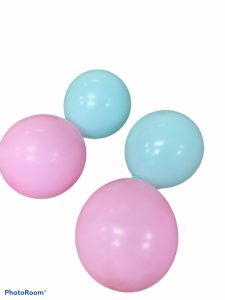 Step 3,
Attach the modelling long balloon in between the twin.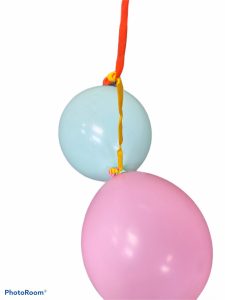 Put on the twin on top of the first one to make a "X" shape until the end.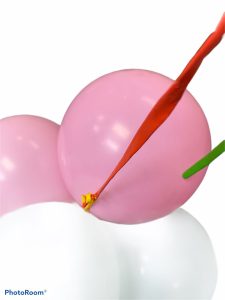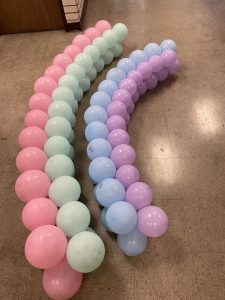 Step 4,
Do the same for the 5 1/2″ light blue balloons and 5″ Lavender balloons
Step 5,
Blow all the white balloons with assorted sizes, make the twins and use the modelling balloons to tight and make two white cloud,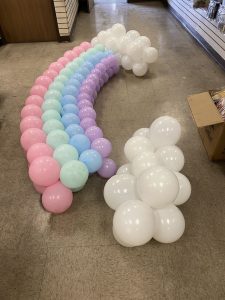 Step 6,
Use robber band to connect all parts together and you are ready to hang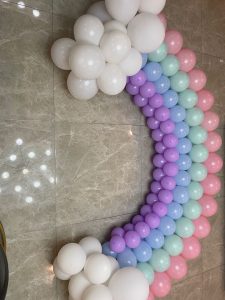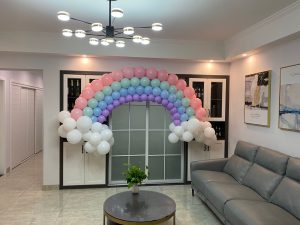 Here with the Vedio,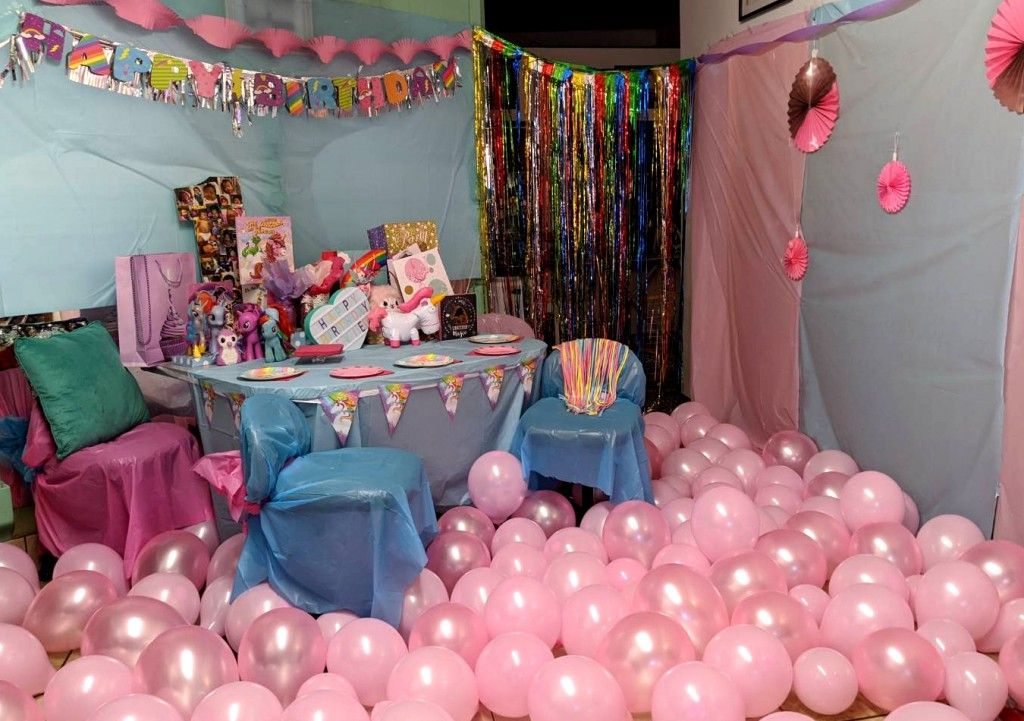 Before importing party decorations from China, learn the limitations and risks. Check the most important factors to consider before ordering.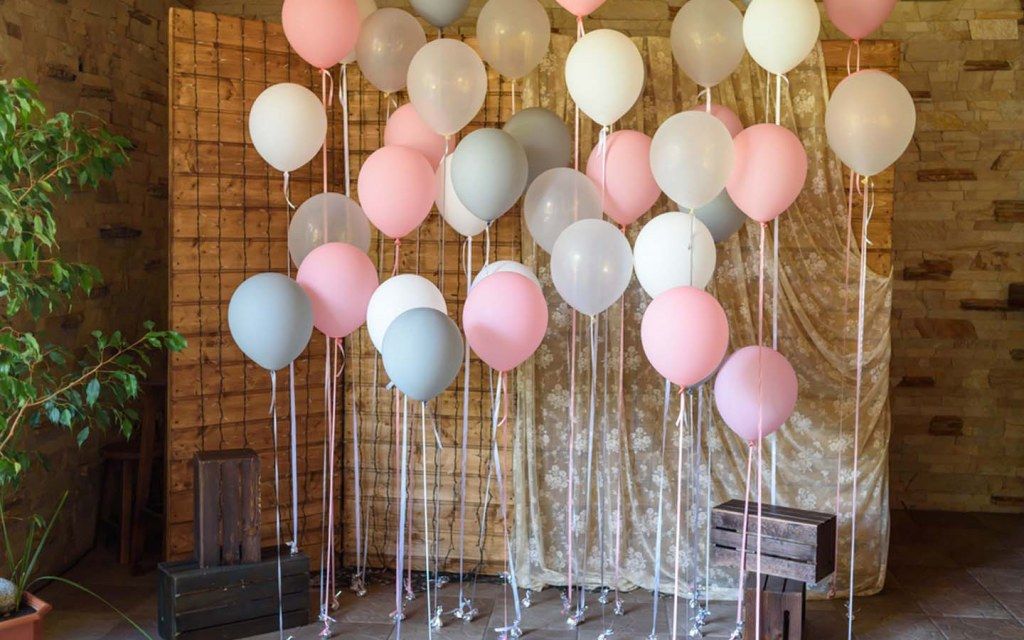 Looking for information on how to start a successful party supply store? Here's your 10-step guide to build your business.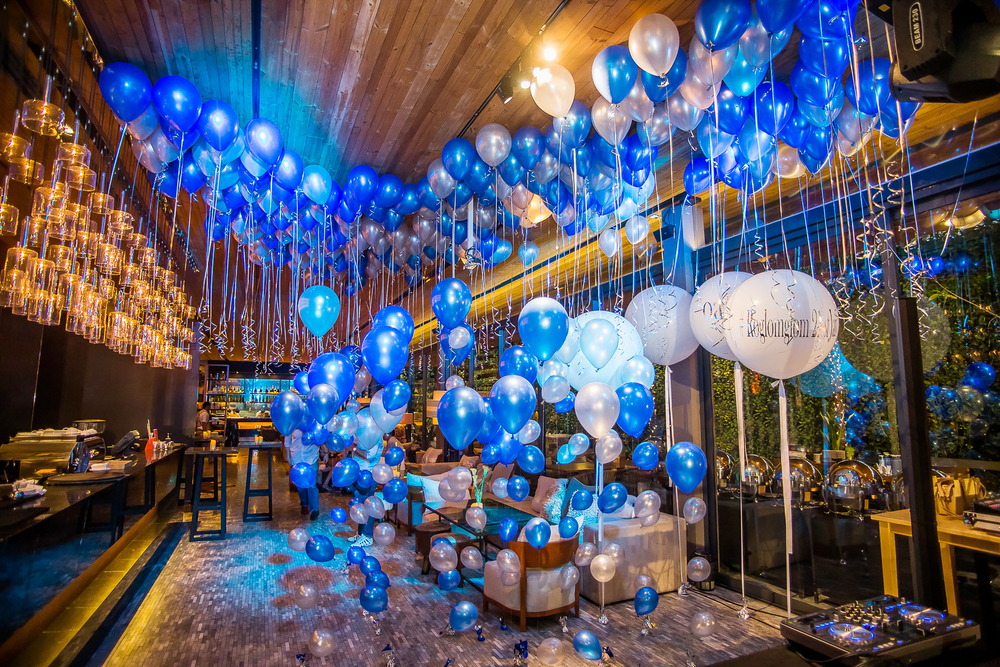 Looking to stock your party supply store? Here's a look at the best places to buy wholesale balloon supplies that will delight your customers.