Avoid Catastrophes by Securing Outdoor Party Decorations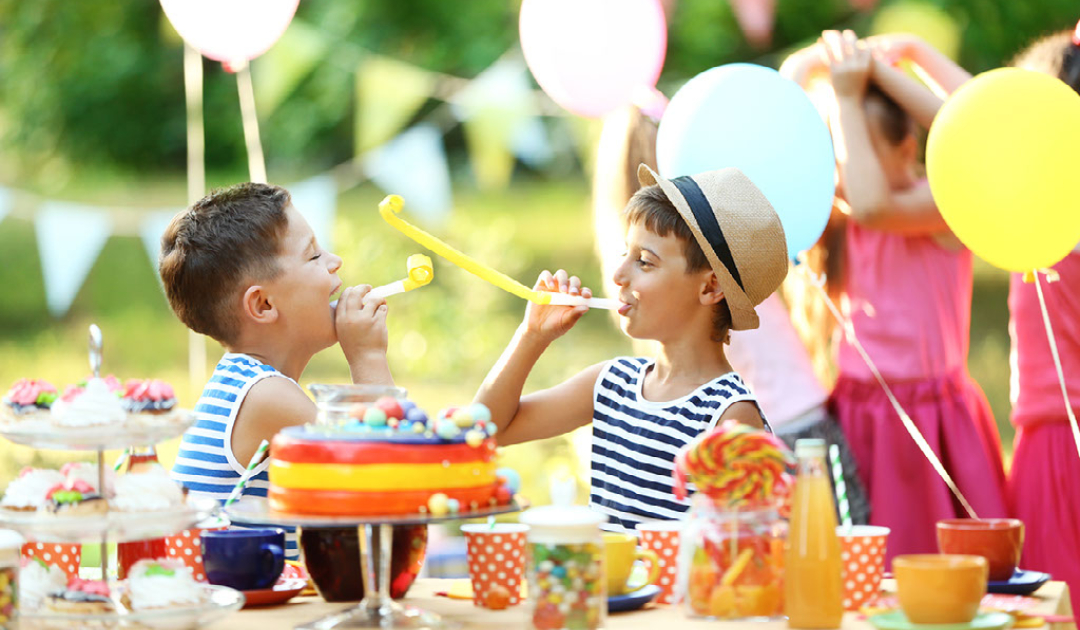 The perfect outdoor party weather is rare to experience, which means you need a plan for securing outdoor party decorations to avoid hazards, littering and a host of other issues.
Outdoor parties are charming and inviting. And when the weather cooperates, everyone wants to be outside anyway, so it's ideal. But imagine a lightweight bowl of chips catching the wind and spilling on the ground. Or consider what might happen if your photo booth begins to buckle right when guests are capturing the perfect moment.
Regardless of the type of party you're throwing, if it takes place outside, prepare with these tips and insights.
Start By Planning Outdoor Decorations Based on the Season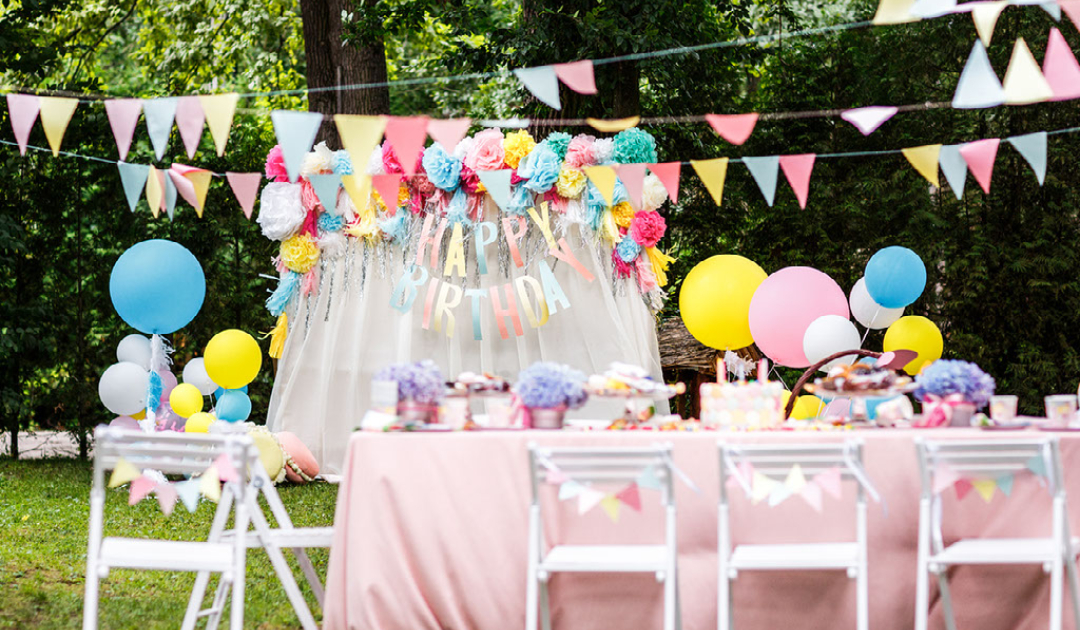 Planning a fun party theme is a focus for many party planners. But before you get wrapped up in creating the perfect atmosphere based on your party theme, think about the season and your climate.
Will it be windy? Is there a chance of some light sprinkles that might leave you with a damp party scene? What types of flowers and foliage might be present at the time to add to the atmosphere?
Before purchasing party supplies, evaluate the party's backdrop based on your outdoor area. 
During the summer, you might be able to rent a tent without flaps to protect party guests from the weather in case of rain or intense sun. But in the spring and fall, flaps can help provide some protection from wind gusts to keep your tea candles twinkling and your tablecloths secure.
What works for a party one month might not work next month. You need to adapt your décor and rentals accordingly.
For example, you might be able to use an easel sign in the summer. But during windy months, you might need an A-frame sign instead to avoid the frame part of the sign catching the wind and going flying – perhaps even hitting a guest.
Tips to Secure Outdoor Decorations
Prepare for any weather with these tips for how to secure your outdoor decorations.
1. Keep Them Low to the Table
Balloons are so much fun and can set the tone for a party. But they are also more likely to cause problems during windy days. If you use balloons, keep a short string on them.
All other party decorations you want to keep as low to the table as possible. The less space under centerpieces and fun tabletop decorations, the less likely they'll be to get moved by the wind.
2. Avoid Stemmed Glasses
Much like your party decorations, you want to keep your drinking glasses as close to the table as possible. Stemmed glasses are not practical for outdoor parties during the windy seasons. 
Use standard glasses. And avoid paper or lightweight cups of any kind for this same reason. They will easily blow when they only have a little liquid left, which will make it challenging for guests to avoid spills and mishaps.
Looking for a Reliable Party Supplier?
(we offer good prices for wholesalers)
3. Use Plate Holders for Paper Plates
Disposable plates are great for fast party cleanup and avoiding breaking your nice plates. But during windy days, paper plates can go flying, leaving your guests with a lap full of that delicious food you're serving.
Get paper plate holders to avoid this mishap. The holders will also prevent the plates from buckling and spilling food all over your guests.
4. Anchor Canopies and Tents Firmly
That giant tent that looks like it won't go anywhere just might go flying during a gust of wind. Make sure you follow all manufacturer directions for securing tents and canopies. These pieces of party equipment are so helpful for keeping your guests comfortable. But don't forget that they can become like sails during windy weather.
And while you're looking for equipment that could serve as a sail during windy weather, make sure projector screens are well protected from the elements. Use them only in tents with sides to prevent blowing and potential tearing. The better protected they are, the more you'll be able to share your timeliness memories or messages with party guests.
5. Protect Electrical Wires
Electrical wires exposed to rainwater can cause serious hazards. Check the weather before bringing your sound equipment outside and make sure you have the proper cords and electrical connectors to stay safe in case it begins sprinkling. 
But even with waterproof electrical systems, you need to consider safety in case of a mad dash indoors. Secure wires to the ground carefully to avoid tripping hazards, even if you think the cords are out of the way from normal pathways for your party.
And if you're expecting wind, don't stack speakers on top of one another. Even heavy speakers can be disrupted during a gust of wind. You don't want them falling on a guest.
6. Avoid Fire Hazards
Those charming paper lanterns you purchased as centerpieces might no longer work for your needs when the wind kicks up. If you use candles, be sure they have nothing flammable nearby.
Remember that wind can displace other decorations, including greenery and napkins. Deeper candles are more practical to keep flames away from other tabletop elements.
7. Build a Strong Perimeter Around Food Tables
You've planned for heavy serving dishes to prevent food from blowing away in the wind. But you also need to protect your food table from debris the wind kicks up. No one wants food with sand, dirt or other outdoor grime in it. Make sure your food and dessert tables are well sheltered to avoid situations where they become ruined.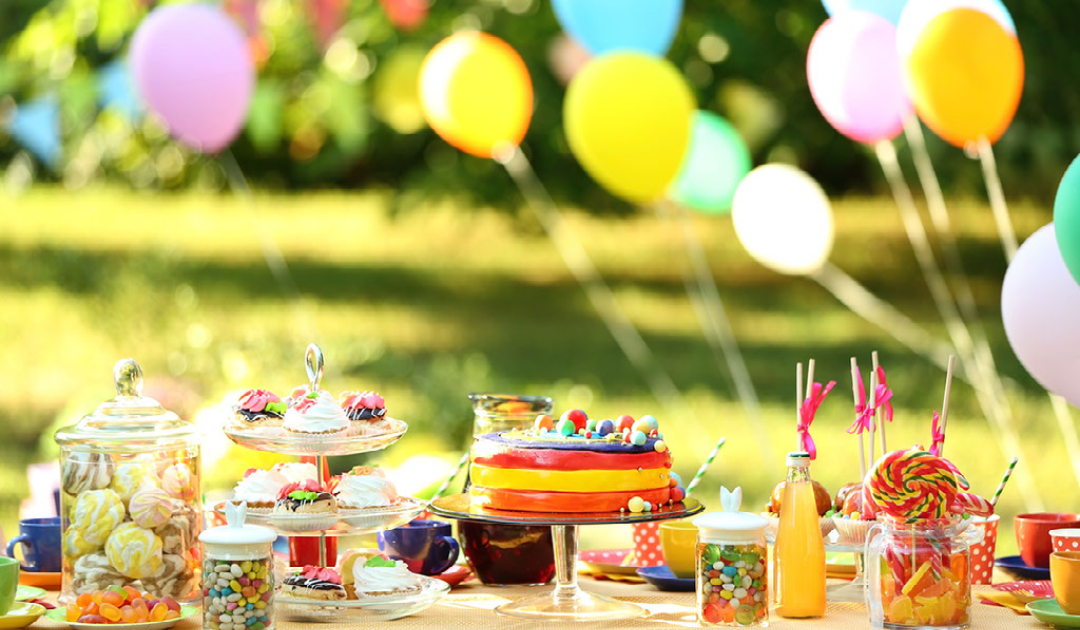 8. Evaluate Signage Carefully
Signs help guests know where to go and what to do in various areas, such as instructions to sign a guest book or arrows that point toward the next activity. But during windy days, signs are also hazards. Look for ways to secure your signs and weigh them down. If the sign is blowing too hard in one direction, it won't serve its purposes very well.
9. Place Photo booths in Shelters or Indoors
Models make wind-blown hair look great. But in reality, capturing the perfect photo is extremely challenging in windy conditions. For practical reasons, you want your photo booth to be as protected from the elements as much as possible. 
Look for the place with the greatest shelter to place your photo booth. That way, your decorations have the least chance of blowing away and you'll help guests look their best. If the shelter is too dark, bring lighting that won't get in the way or present electrical hazards in case of rain.
10. Simplify Decorations for Outdoor Celebrations
Ultimately, nature is the perfect party decoration. If you want an outdoor party, the best thing to do is to simplify your decorations and let the flowers, trees and wildlife be your main party decorations.
Focus on creating the ideal experience for your guests so you don't have to worry as much about blowing decorations or overturned food bowls. Practical is the name of the game for outdoor celebrations of all kinds.
Additional Outdoor Party Recommendations
Ready to weatherproof your party? Plan for more than just securing your party decorations. Here are other things to keep in mind.
Add rubber bands to drink cups on hot days. The sweat from condensation can make cups challenging and uncomfortable to hold. But the rubber band will make them easier to grip.

Water your lawn during summer parties. Get out that sprinkler and place it away from chairs and tables. Running the sprinkler during the party will create a light, gentle mist that will keep everyone a bit more comfortable.

Prepare for a rainstorm to create a mad dash indoors. Have a place for wet shoes and other apparel to protect your home from becoming a total mess after a storm.

Have some canopies where you can wait out a storm. Place these in central locations where they will be blocked from driving rain based on the direction of the wind. 
Need some supplies for your outdoor party? We have all types of party supplies and equipment to help you prepare for any weather. Shop now or sign up for a wholesale account for bulk ordering discounts.
Further Reading: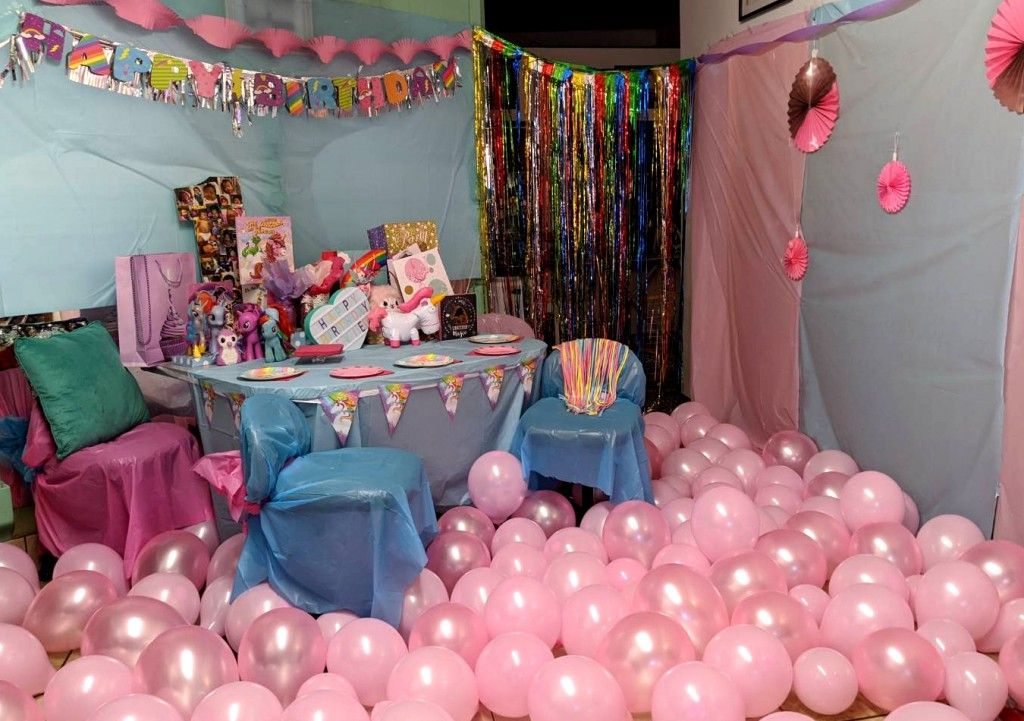 Before importing party decorations from China, learn the limitations and risks. Check the most important factors to consider before ordering.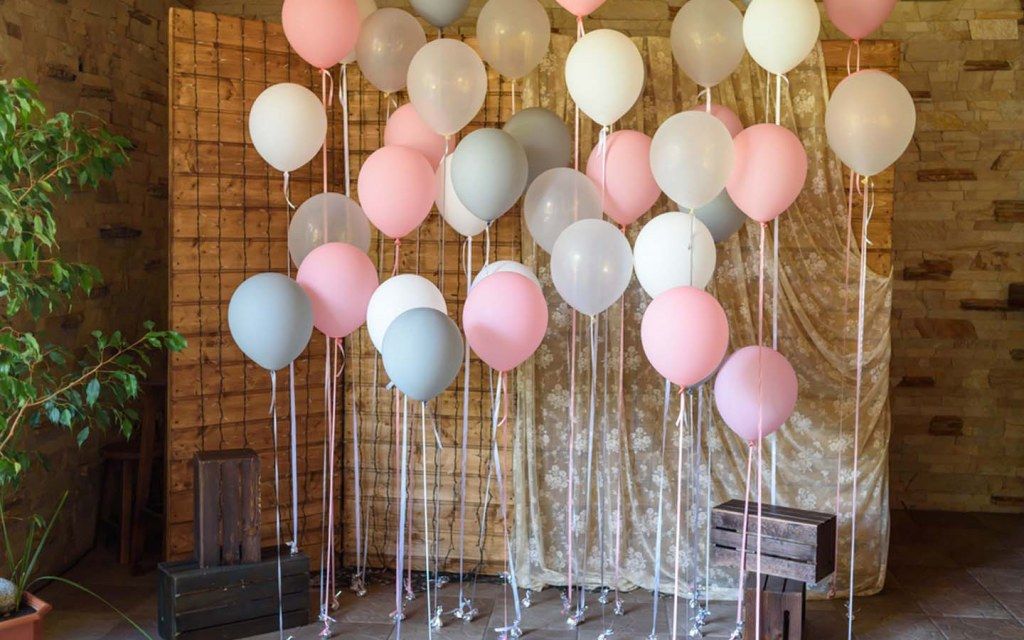 Looking for information on how to start a successful party supply store? Here's your 10-step guide to build your business.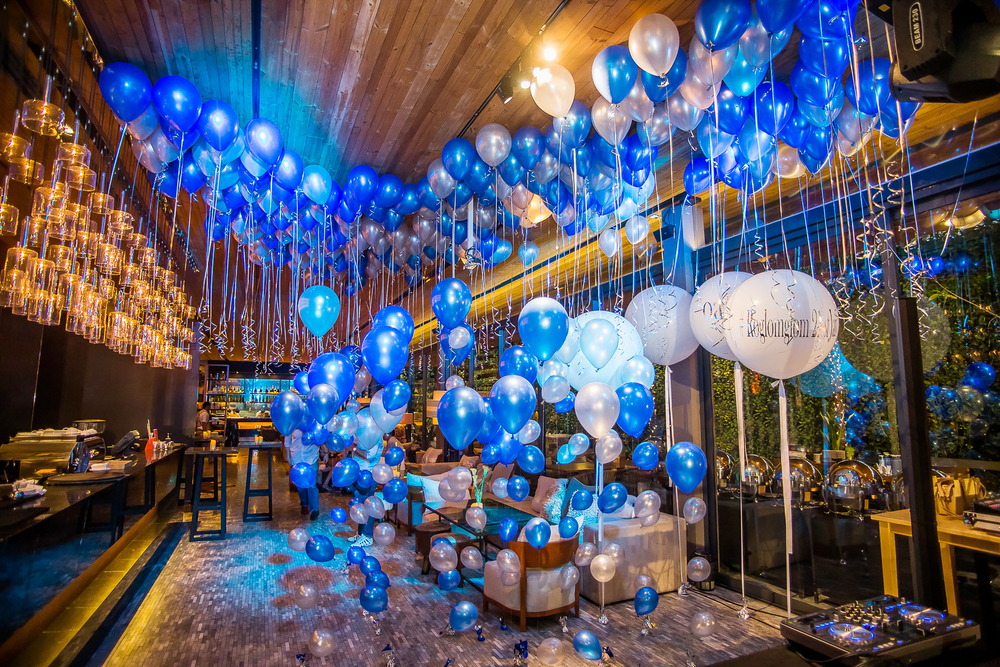 Looking to stock your party supply store? Here's a look at the best places to buy wholesale balloon supplies that will delight your customers.