Need Office Party Décor? Here's a Roundup of Retirement Party Decorations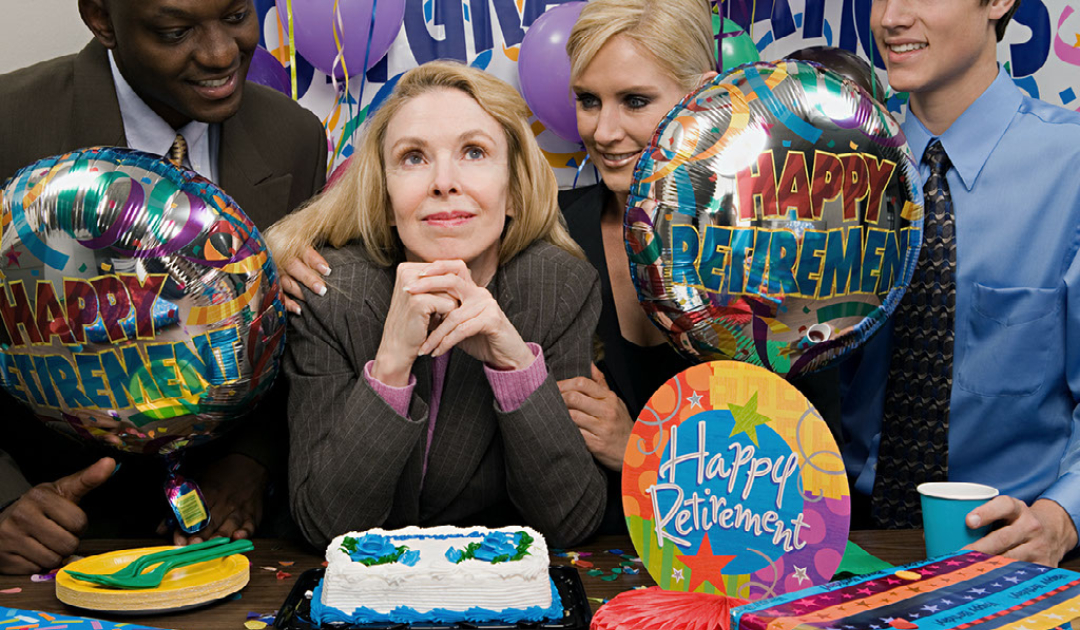 You're sad to see them go, but excited for their new phase of life in retirement. Celebrating the contributions of your team with a party and the best retirement party decorations can boost team morale and show how much you care about the effort they put into making your business what it is today.
Having long-term employees who retire from your business is an honor. Prepare with the best party décor that celebrates who that employee is and the new activities they'll be doing in retirement.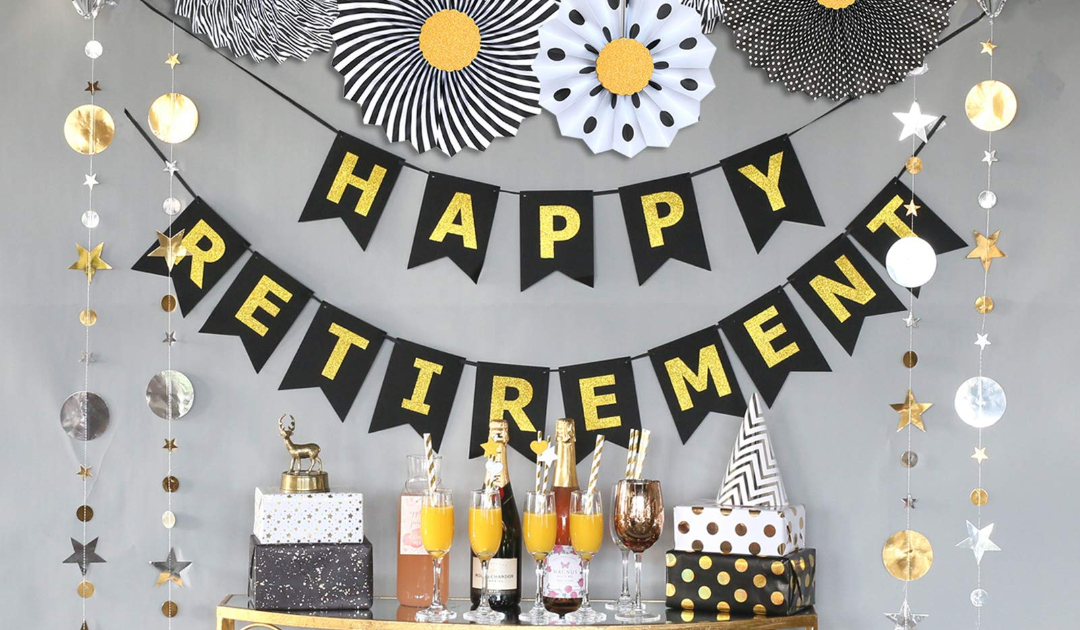 Retirement Party Decorations That Celebrate Each Employee's Contributions
Retirements are bittersweet. Although you're excited and happy for the next chapter in your employee's life, you're also sad to see them go. But the event is cause for great celebration – both to recognize their contributions and accomplishments and to wish them the best in their new endeavors.
As you plan for upcoming celebrations, review this list of outstanding retirement party décor and supplies to prepare.
Balloons help make any gathering a celebration and can set the tone for the party. This foil balloon banner comes in silver or gold to be a focal point for your party. Once inflated, the balloons are 16 inches, meaning they can fit in with any office size.
The kit comes with strings, but the balloons are only rated for air and not helium since it's designed to be a banner. With 18 pieces, the banner is modular to allow you the flexibility to use it wherever based on your party atmosphere.
Spelling out messages using balloons can help you make your message impactful. Learn more about how to use letter balloons from our blog post: The Key to Impactful Message Is Letter Balloons.
Unsure of whether you need foil or latex balloons for your party? We have tips for choosing the best type of balloons as well!
2. Tissue Pom Poms
Using tissue pom poms in your party decorations is easy. You can hang them anywhere to transform a regular conference room into a stunning party location. If you aren't theming the party in any way and just want to get some standard decorations that will be ideal for any retirement party, use black and white decorations.
Black and white is a standard retirement party color. Check out this tissue honeycomb bell and fans set, which comes in white. We also like these 15-inch tissue honeycomb bells to "ring in retirement."
Looking for a Reliable Party Supplier?
(we offer good prices for wholesalers)
3. Fun Tablecloths
If you're following the standard black and white theme for your retirement party, this checkered table cover roll will be perfect for stocking up for retirement parties. It includes 100 feet of table cover to offer the quantity you'll need for larger office parties. 
It's a great value and you can just remove the cover and throw it away after your party for fast, easy cleanup so your party-planning team can get back to work quickly once the party is done. And since they are generic, you can use the roll for other party types as well.
4. Latex Balloons
Latex balloons set the scene for an office party. You can get latex balloons in a variety of sizes and styles to create the ideal setup for your celebration. These 24-inch balloons come in many colors, including standard colors like white and silver. 
Chrome balloons can help you make your party a little bit fancier if that's the vibe you're going for. You can purchase large quantities of standard 12-inch balloons so you're stocked and ready for all your office parties – not just retirement celebrations. Keep the mood light and fun with polka dot balloons or mix and match a variety of styles.
Planning for children to join in the office fun? Modeling balloons can make for a fun activity to teach young guests how to make simple balloon animals or creations. And it's an inexpensive way to engage these guests!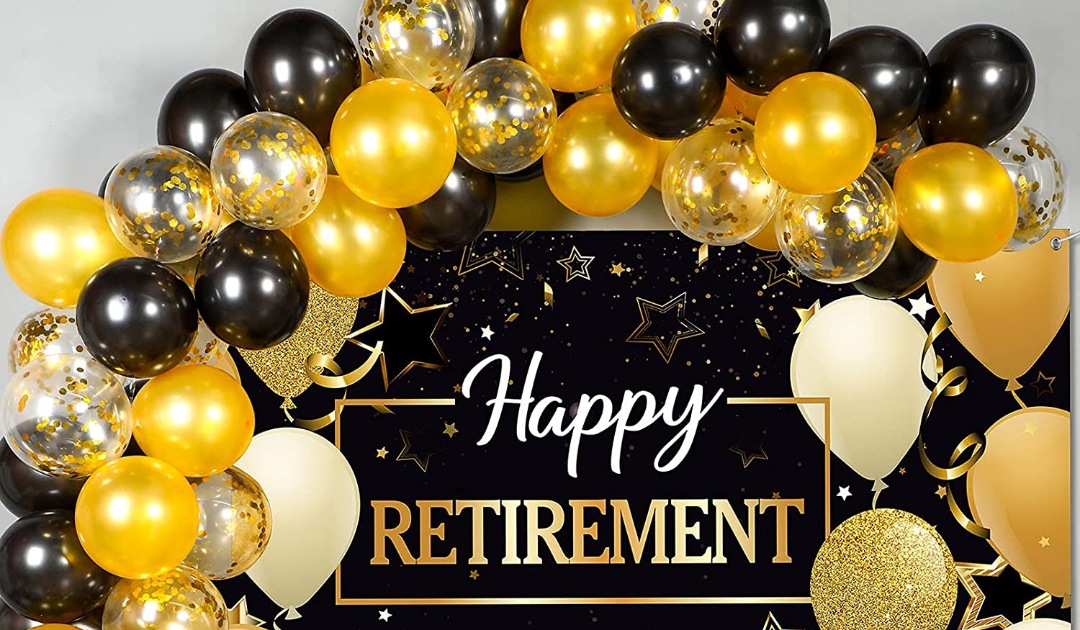 5. Transform a Standard Cake with a Cake Topper
Office parties often call upon volunteers to put the whole thing together. And with volunteer party planners, you might not have the time and resources for custom cakes. Customizing the cake with a message can require ordering the dessert in advance and more coordination than picking up a standard cake.
But you can still make standard cakes fun and festive with a cake topper. Toppers allow you to add a message or theme to a regular cake without the fancy frosting or risk of the bakery misspelling a name or message. And that way, your volunteer party team can head to the local bakery or grocery store for a standard cake no matter the type of celebration you're planning.
6. Keep the Mood Light with Party Poppers
You're here to celebrate and not just say goodbye so keep the retirement party mood light with party poppers. Of course, these are best for outdoor retirement celebrations since they would be kind of obnoxious indoors. 
This 25-pack of silver spotty party poppers is perfect for any type of party. And if you're inviting families to join in the celebration, everyone will have a great time cheering for the new retiree with a party popper.
7. Make the Party Fancy with LED Tea Lights
Tea lights are a great centerpiece for any office celebration. But having lit candles inside the office probably isn't practical. These 2-inch white LED light-up candles offer the class and sophistication of tea lights while ensuring a safe party environment.
And like other party staple items, you can use these at a variety of office celebrations, including retirement parties.
8. Don't Forget the Essentials
As you prepare for the perfect party, don't forget the essentials. Buy cutlery, plates and cups in bulk to prepare for any office party and get the best prices.
These silver fancy party knives are perfect for any party. And they ship within 1-2 business days to ensure you're ready for your next celebration quickly. We also sell fancy silver party spoons and forks to help you assemble cutlery sets for your next party.
Want to coordinate your plates with your cutlery? These disposable fancy party plates are both affordable and attractive to meet the needs of any party type. Plus, the silver outline will pull together your cutlery set with the plates.
If you need disposable cups for your next celebration, check out these clear fancy party cups. These are another office party staple item that will be perfect for any celebration from birthdays to retirement celebrations.
Why Buy Retirement Decorations at Wholesale Prices
Larger companies host several retirement celebrations each year. Purchasing supplies and decorations at wholesale prices can aid you in preparing for these parties at the best rates. And since you know you'll have multiple parties, having ample supplies is smart.
When purchasing wholesale party supplies, you can also purchase staple items, like plates, cups, silverware and tablecloths for everything from your company picnic to birthday celebrations. 
Before selecting a wholesale party partner, read up on our complete guide to wholesale party supplies to make sure you know what to look for in the best bulk purchasing options.
Are you the office party planner? Look for tips in our party planning checklist that top event planners use. 
SoNice Party Inc. has all your party essentials regardless of the type of party you're planning. Shop party supplies now or sign up for a wholesale account for bulk discounts on the essentials for your office parties.
Further Reading: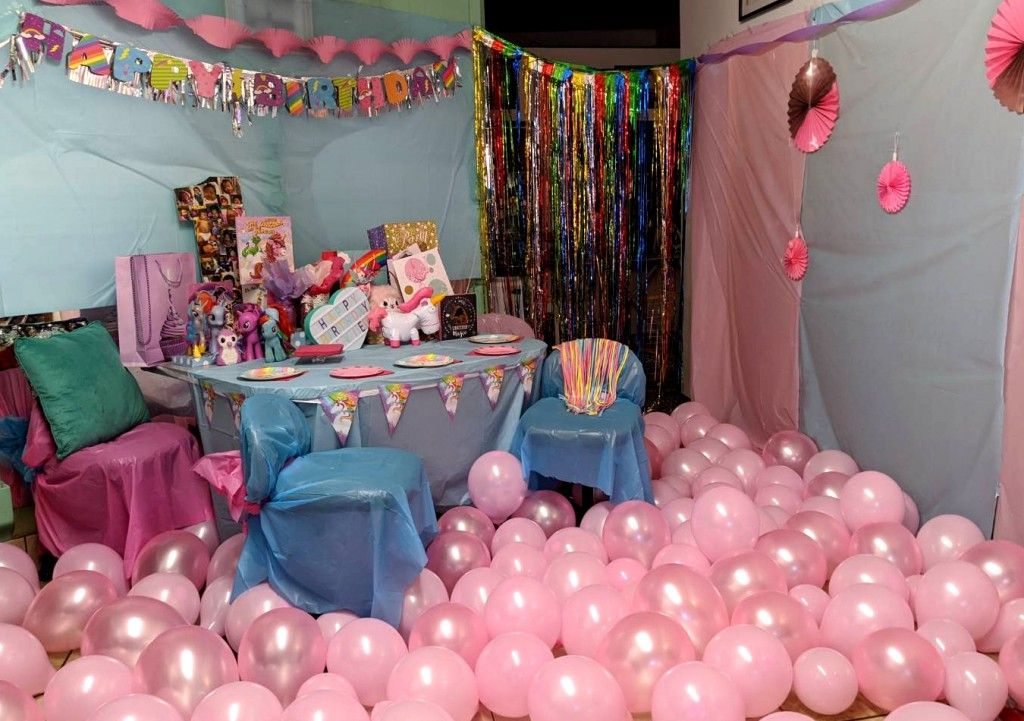 Before importing party decorations from China, learn the limitations and risks. Check the most important factors to consider before ordering.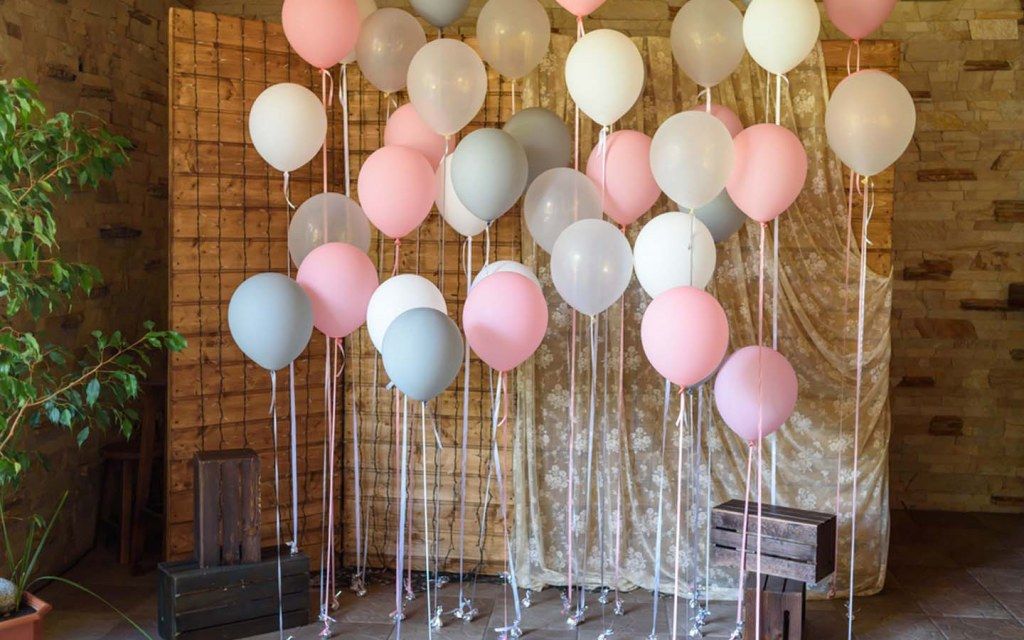 Looking for information on how to start a successful party supply store? Here's your 10-step guide to build your business.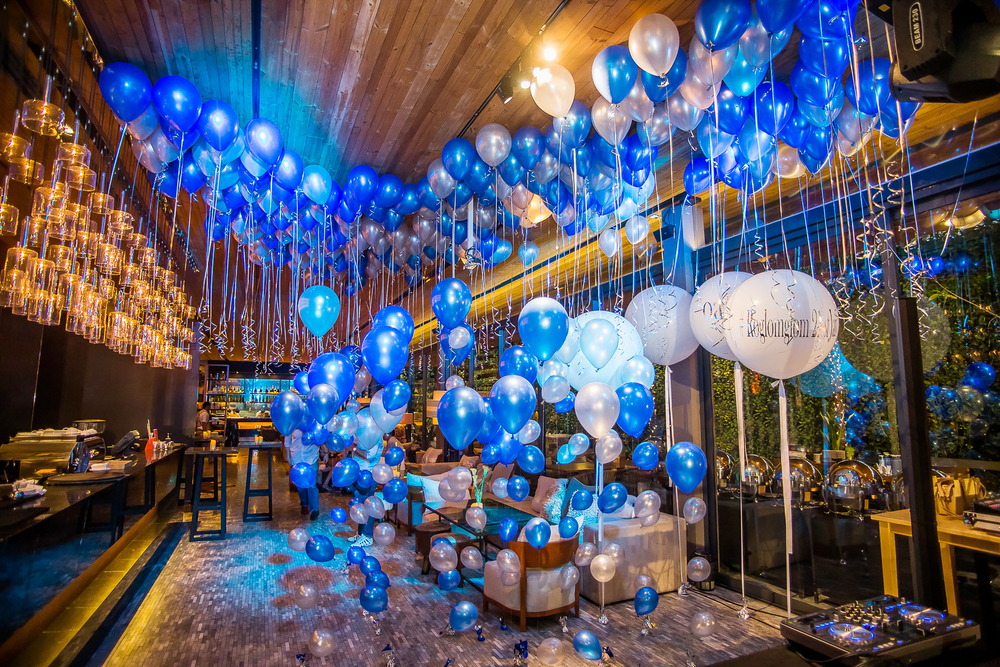 Looking to stock your party supply store? Here's a look at the best places to buy wholesale balloon supplies that will delight your customers.