Affordable Kids Birthday Party Supplies and Decorating Ideas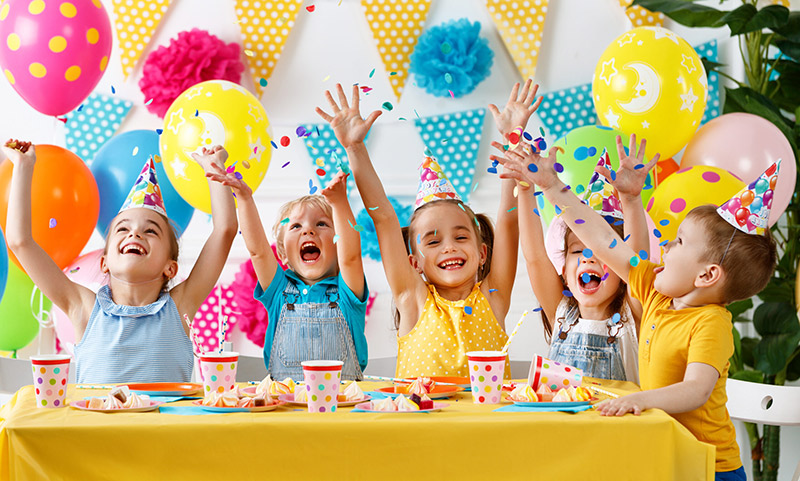 Purchasing kids' birthday party supplies shouldn't break the bank. You can easily throw a charming and fun party that will delight your guest of honor and their guests without spending a small fortune on their party. 
We've put together a list of the best money-saving tips and party decorating on a budget ideas to help you prepare for your child's birthday.
Kids' Birthday Party Supplies on a Budget
Celebrating a child's birthday should be fun and not stressful due to budget constraints. Learn tips for purchasing birthday party essentials on a budget while making your party look great. 
1. Reduce Logistics Expenses
Before you get too far into planning your party, think through the logistics to find the most economical way to plan your party. This will help you streamline the party. 
One of the best ways to reduce expenses is to plan your party for late afternoon. That way, it is between lunch and dinner so you can just serve cake with light snacks instead of a full meal.
Another way to reduce your budget while still throwing a stunning party is to share your child's birthday party with a friend. Maybe there is another person in your child's class who shares a similar birthdate with your child. If you do a shared party, you can split the expenses and party planning responsibilities. Plus, other parents won't have to pick which party their child attends and can help both classmates celebrate.
2. Create Small, Simple Gatherings for Young Children
Young children won't know whether you threw them a birthday party or not. So for those first few birthdays, opt for a small gathering to allow loved ones a chance to mark the occasion without all the expense of a themed and extravagant party. Many parents go all out for the first birthday, but in reality, the child does not really know what's going on at these parties. So keep it simple and save your money for later birthdays the child will be able to participate in and remember.
3. Choose Your Venue Wisely
When you can, opt for a party at home or at the home of a loved one. Or if you pay for a venue, review the contracts to see how much the venue handles. That way, you'll get many benefits from paying the fee, including cleanup, setup and perhaps even some decorating.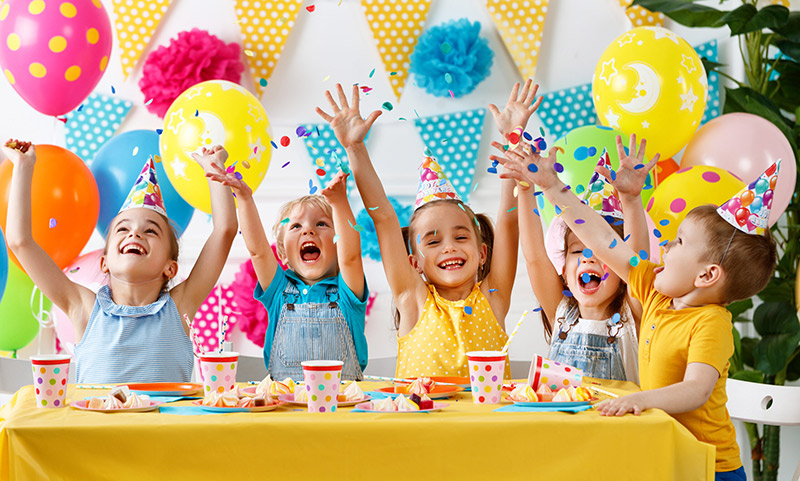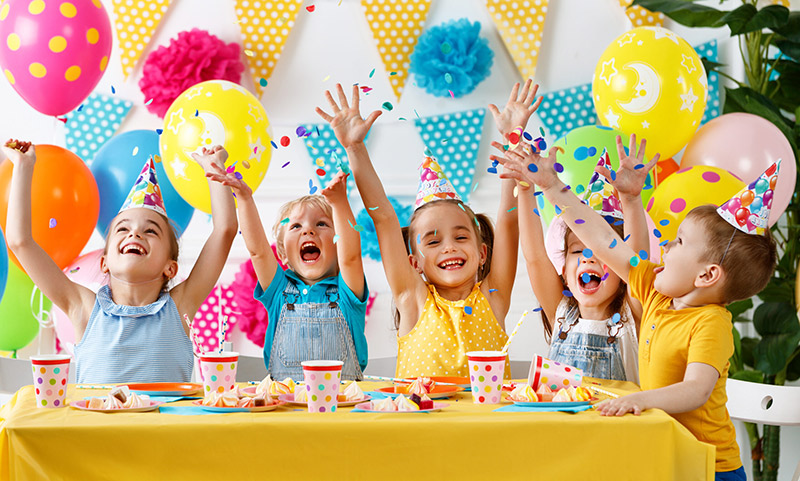 Shop around for the best prices and be flexible with your party date and time for the best results. Many venues offer kids' party packages that can even include cake, light decorations and an experience for the child.
4. Save on Party Supplies and Favors
Kids birthday party supplies should not cost an arm and a leg, even if you're theming your party. Instead, look to online retailers for the best prices on essentials. SoNice Party offers affordable party essentials you can use again and again for a variety of parties. Whether you're looking for girls' birthday party supplies or some tableware you can use repeatedly, you'll find it on our website at prices that won't break the bank.
When shopping for supplies, keep your eyes open all year long. That way, you can purchase them on clearance or when new themes come available at discount stores. The less last-minute shopping and planning you do, the better your selection and discounts will likely be.
5. Send Digital Party Invitations
While paper invites can be adorable, they are also quite pricey. Plus, collecting addresses is more challenging than phone numbers you can text an invite to or email addresses, which you might be able to collect from mass emails from your child's school.
And, you'll have a better idea of your guest count because RSVPing via digital invites is far simpler than paper invites. Most of the time, it's just a click or a text back to say whether guests can come. Many email invite services will send reminders to those who have not responded by a certain time.
Looking for Affordable Kids Birthday Party Supplies?
6. Reuse Party Essentials
You can get some party essentials that you can use again and again for your parties. The SoNice table cover rolls feature 100 feet of table cover. Purchase generic colors like black that you can dress up with a simple centerpiece or colored tableware that matches your theme or child's interests. You'll get far more use out of the rolls than you will individual tablecloths or toss-away table covers that you can only use once.
Another party decoration you can use again and again for a variety of parties is the tissue pom poms. This 2-piece set comes in many standard colors. Consider black or white pom poms that will go with any theme. These decorations work if you purchase standard kids' birthday party packages from a local venue and want to add just a little more to the atmosphere. And you can use them for child's parties or any type of celebration.
7. Keep the Party Favor Simple
If you want to create a small gift pack for kids who attend your party, just be sure to keep it simple. Young children will be delighted with something small. You don't have to get overly fancy here.
Place party favors in a craft bag for the most economical way of sending the small favor home. Or allow the candy from a pinata to be the party favor that children take home with them. 
8. Make a Cake at Home
Purchasing a cake from a local bake shop can add up to $50 to your total party budget. You can even purchase an inexpensive boxed cake and then frost it with homemade frosting to make it a bit fancier and taste more like homemade. Use this homemade buttercream frosting recipe. 
9. Keep Entertainment Simple
Young children don't need fancy entertainment like a balloon artist. Instead, learn how to create one simple design and then make it for all children yourself or have them premade to give to your party guests. 
Do your own face painting or invite a friend or family member to do it for you since you'll be busy ensuring all guests are entertained and well cared for. The more you can tap into your network to help you, the lower your costs will be and the less stressful the party will be for you. 
Another way to create budget-friendly entertainment is to do a little craft that is also your party favor. 
10. Read Up on No-cost Party Activities
You don't need much to celebrate your child's birthday. Consider some of these classic party games that require no extra cost but are tons of fun for young party guests.
Keep up the balloon (shop our

latex balloons

to make this game affordable)

Charades

Duck, Duck, Goose

Red Rover

Hot Potato

Musical Chairs

Simon Says

Party Freeze Dance

Three-legged Races
Plus, if you want to show a movie that features your child's favorite characters or play the official soundtrack, just head to your local library instead of purchasing this media.
Affordable Party Supplies Online
SoNice Party offers girls' party supplies and boys' party supplies. Whether you're planning a birthday party or other type of celebration, you can shop wholesale prices online for balloons, tableware and other essentials. Sign up for a wholesale account now for the best prices.
Further reading: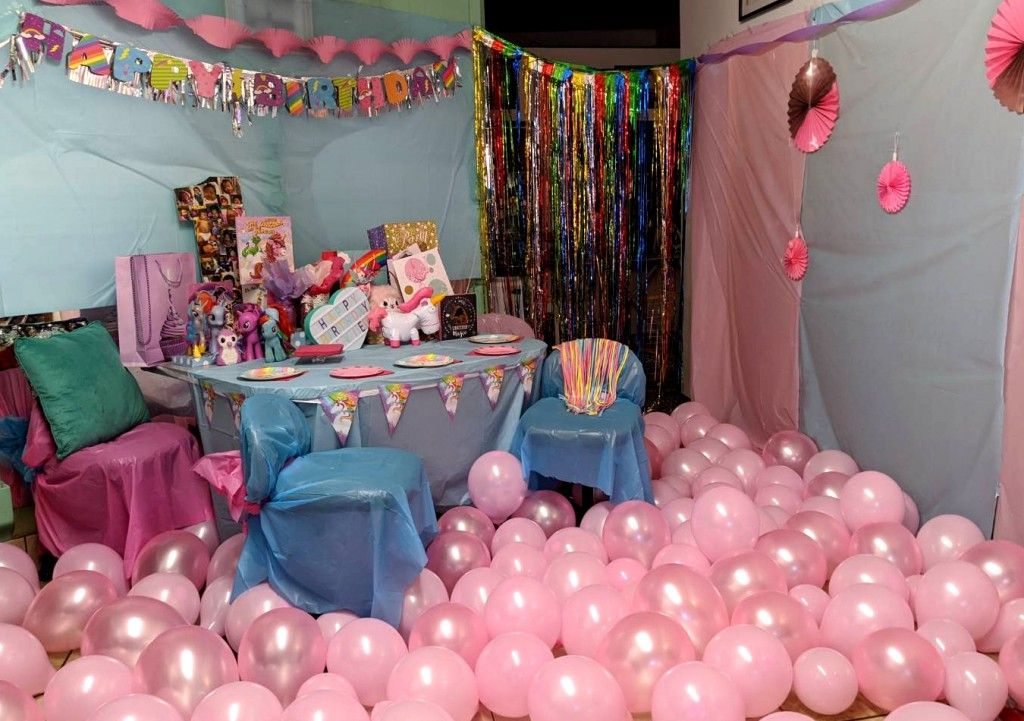 Before importing party decorations from China, learn the limitations and risks. Check the most important factors to consider before ordering.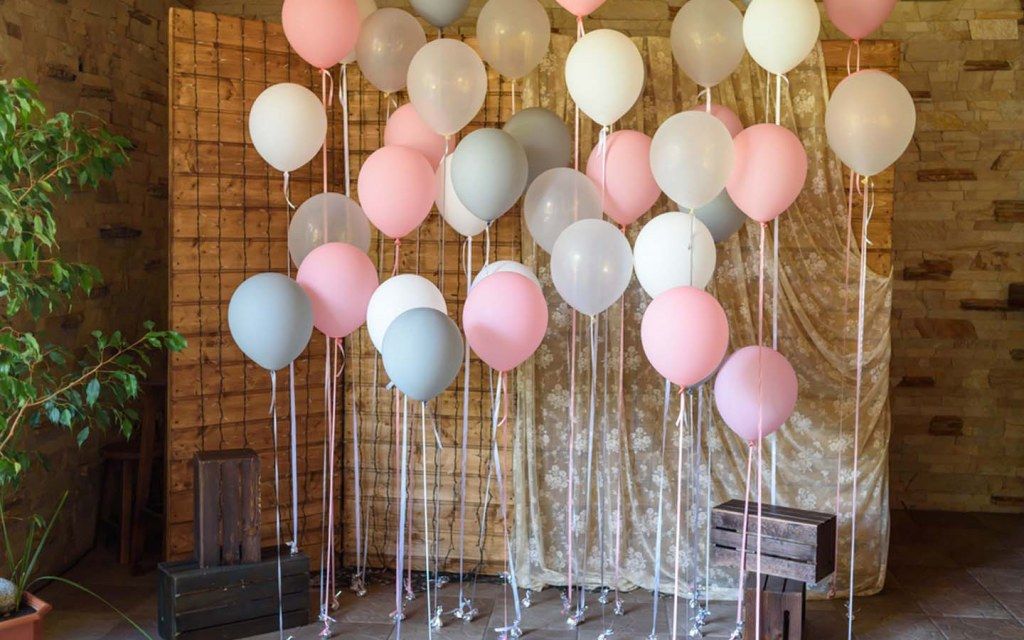 Looking for information on how to start a successful party supply store? Here's your 10-step guide to build your business.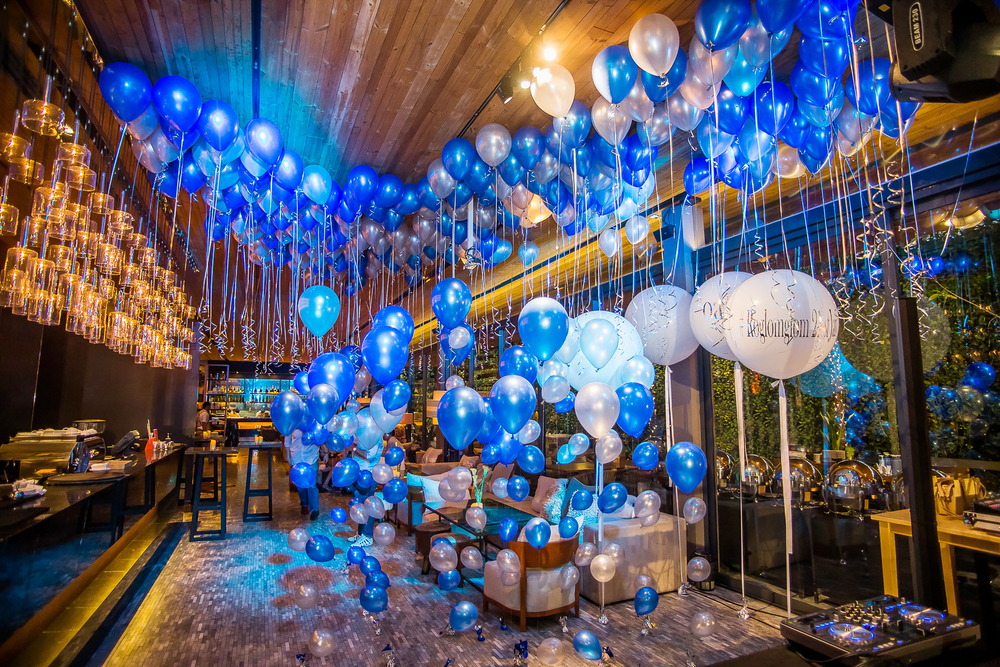 Looking to stock your party supply store? Here's a look at the best places to buy wholesale balloon supplies that will delight your customers.