How to Transport an Assembled Balloon Garland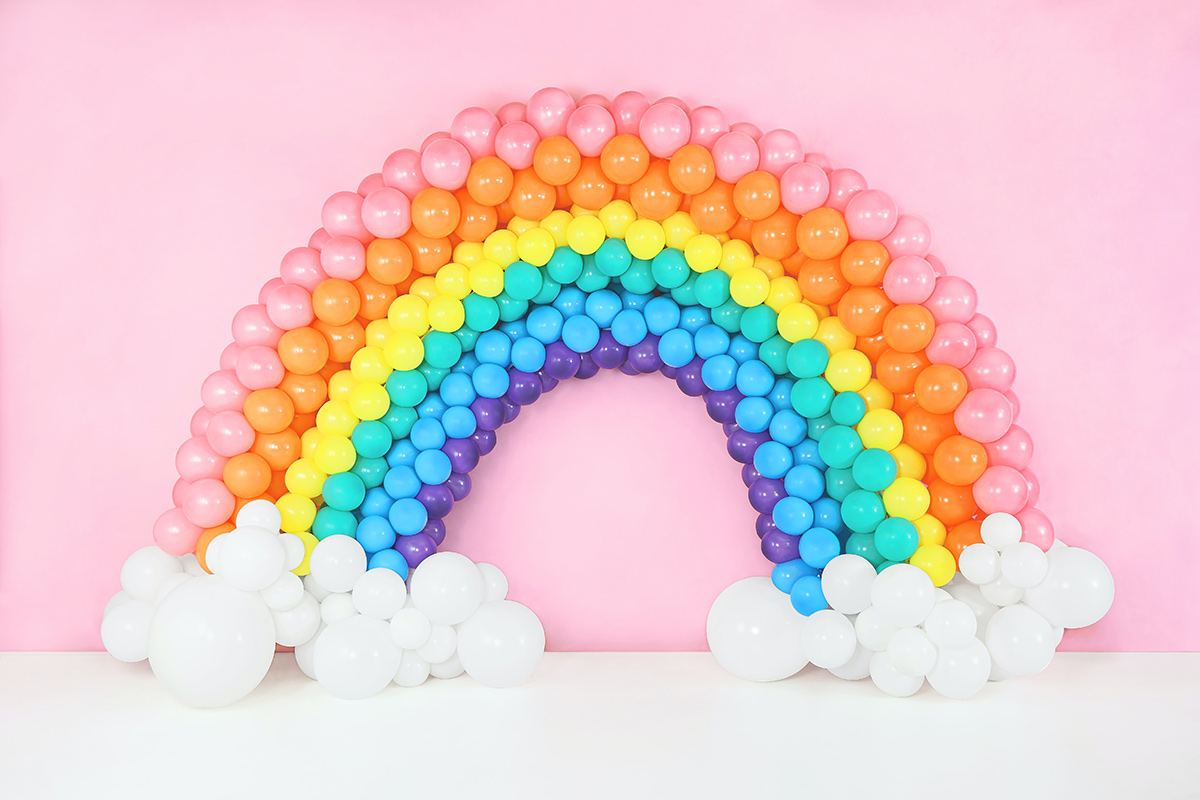 A balloon garland can make a celebration feel more festive and be the centerpiece of all your party decorations. But how do you transport an assembled balloon garland so you don't have to assemble it on-site?
It's absolutely possible and is actually surprisingly simple. We'll explain why you might need to transport an assembled balloon garland, tools you need to do so and step-by-step directions for getting your balloon garland from your party supply store or home to your party location.
Why You Might Consider Transporting an Assembled Balloon Garland
Generally speaking, there are two main reasons why you might transport a balloon garland. 
1. You're a Busy Event Planner
Event planners often have multiple events booked on the same day with similar start times. Assembling the balloon garland on-site at the event location is generally not practical with such quick turnaround times. 
So instead, you make them in advance at your business location or home and deliver them assembled the day of. That way you won't feel rushed and can inspect everything to see if it looks good.
2. You're a Do-it-yourself Parent
You can create and assemble your own balloon garland. But it's a labor-intensive process so you'll need to start at home a few days in advance to make sure it is ready in time. 
But your child's party is across town, which means transporting it there. Plan for assembly to take up to 3 hours and allow yourself the time at home to assemble the arch or garland long before the event starts. 
Instead of searching the internet for balloon garland near me, purchase a kit from SoNice Party and get to work assembling this awesome party decoration.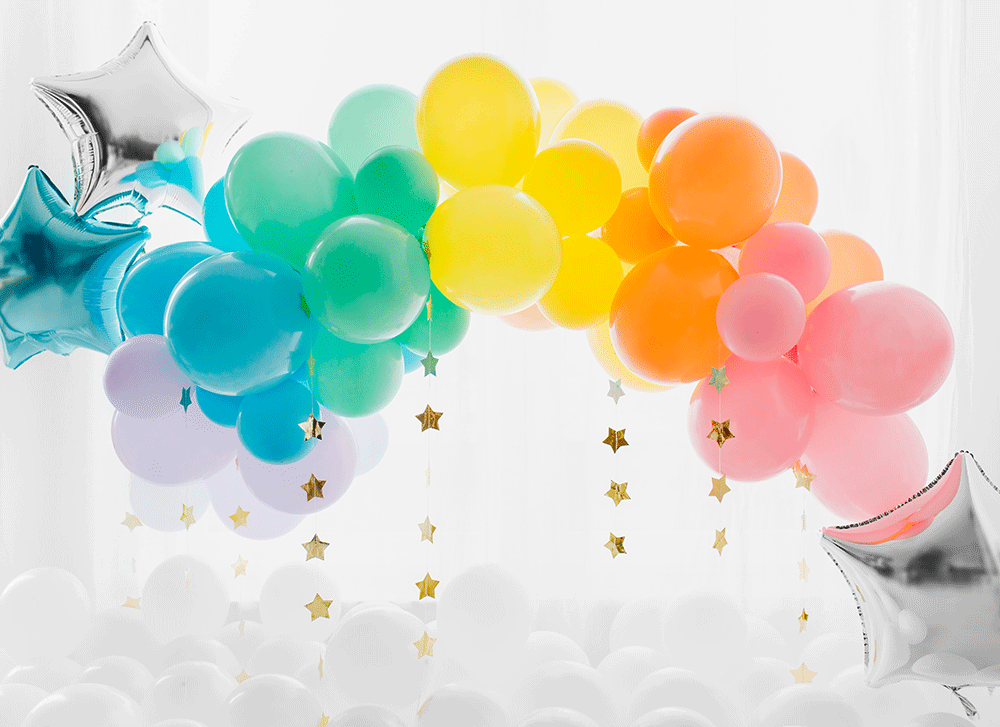 What You'll Need to Transport Your Balloon Garland
Transporting your balloon garland requires a few household tools and supplies that you probably already have lying around or that you can pick up at your local store on the way home from work.
Here are the 3 simple items you need.
Landscaping bags or really large trash bags. Some manufacturers call these wheeler bin bags. Ideally, you'll find some that are clear so that you can see what's inside the bags easily before ripping them off during assembly.

Assembled sections of balloon garland that are 3-5 feet long.

Fishing line
Step-by-step Directions for Transporting an Assembled Balloon Garland
You could potentially assemble balloon garlands that are less than 5-feet long on-site on the day of your event. These garlands generally only require about 30 minutes to an hour to assemble if you're experienced. But if you aren't experienced, it's best to stick to transporting your garland no matter how long it is.
To transport your balloon garland, you'll assemble it in small clusters that you'll then join together into one piece once you arrive at the venue. Removing the clusters from the transportation bags and adding them together should only take a maximum of 30 minutes.
Looking for a Reliable Party Supplier?
(we offer good prices for wholesalers)
Here are the step-by-step directions for transporting your balloon garland.
As you assemble your garland at home, make it in 3-5-foot clusters. If you've never assembled a garland before, you should consider purchasing a

balloon garland kit

to help you get started. This is a challenging activity that takes great care and skill.

Now you'll place each of these clusters in one of your oversized garbage bags. Measure the length of your garbage bags before deciding how large to make your clusters. If your bags will only hold 3 feet of garland, then only make your pieces that large. But if you find you have more room after assembling 3 feet, add another foot until you run out of space.

You might want to mark the bags with numbers to indicate which pieces go where if you have a certain pattern you're looking to create or a preferred order for a color pattern. 

Tie off each bag. Ensure that each bag is completely closed so that your balloons don't lose their shiny exterior and look dull at your party.

Inspect the vehicle you'll be using to transport your balloon garland. Look for sharp objects in the storage area that could puncture your hard work. Be aware that on hot summer days, the trunk of a car could get too hot and lead to the balloons popping. It's preferable to use an SUV or minivan to transport your garland instead of a car trunk or truck bed. This will prevent your balloons from bursting in the heat. During the summer, cool off your car before carefully loading your garland pieces inside.

Drive to your event venue and carefully unload the bags. Be sure to place them in safe areas where nothing will pop one of the balloons on the garland

Assemble the pieces of your balloon garland inside the event venue where you think it will add to the atmosphere and décor the best.
That's it. It's that simple to transport assembled pieces of balloon garland and put the pieces together on-site to finalize this stunning piece of your party decorations.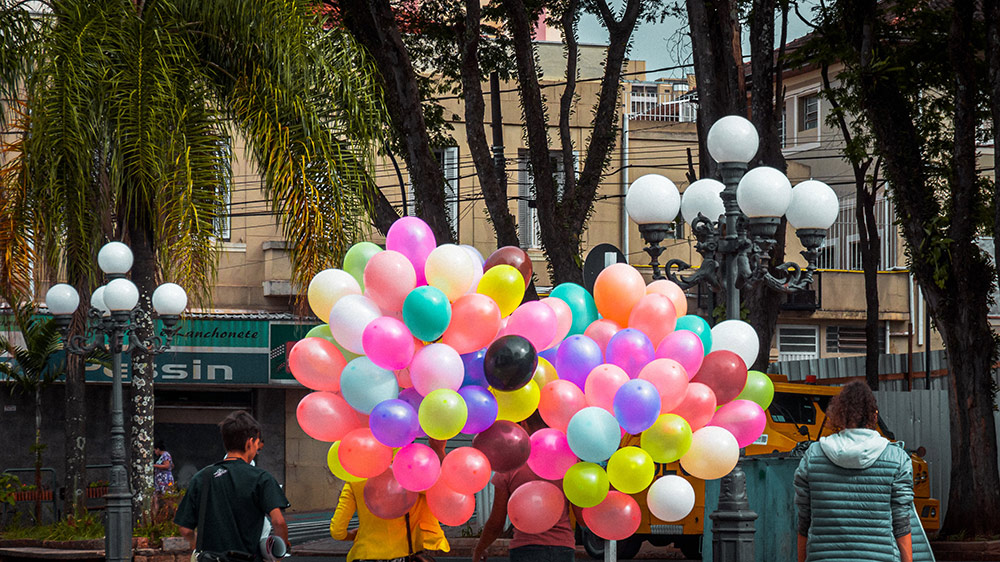 Balloon Garland FAQs
Still unsure about whether you should build your balloon garland in clusters and assemble it on-site? We answer common questions about balloon garlands to help you get started and guide you in this neat party decoration. 
How Many Balloons Do You Need for a Balloon Garland?
It really depends on the look you're trying to achieve and the size of your balloons. For an eight-foot balloon garland, you might use 18 11-inch balloons and 50 3-inch balloons. But if you use other balloon sizes and styles, your balloon garland could require more or fewer balloons.
Our Colors Balloon Garland Kit is 16 feet long and includes 105 balloons of different sizes. This creates a neat effect and will look great for just about any type of party.
How Much Does a Balloon Garland Cost?
If you purchase an assembled balloon garland from an event planner or party venue, you can expect to pay more than $200 even for a small garland. That's why people look to make them at home.
Purchasing the materials for a balloon garland could cost about $15. Or you could spend a few more dollars and purchase a kit that would come with all the materials you need, plus instructions on how to make your garland look great.
Looking up generic directions on how to create a balloon garland could go terribly wrong and you won't know it until you get started the week of your party. It's better to get the structured and organized materials from a kit.
Do You Need Helium for a Balloon Garland?
No, balloon garlands add class and style to your party without the need for helium. That's why they're such a great DIY project. You won't need any out-of-the-ordinary supplies or tools to build a balloon garland.
Are Balloon Garlands Hard to Make?
Balloon garlands are not challenging to make, but they are time-consuming and can take a little bit of time to get the hang of. It's best to work with someone who has built a balloon garland before or purchase a kit with clear instructions. This will be better than reading online instructions only to discover you have different materials than the online tutorial is using.
For the best balloon garland kits, shop online at SoNice Party Inc. Our kits come with everything you'll need to assemble your garland. Then just buy the additional materials listed above to transport your assembled clusters to the event venue on the event day.
Further Reading: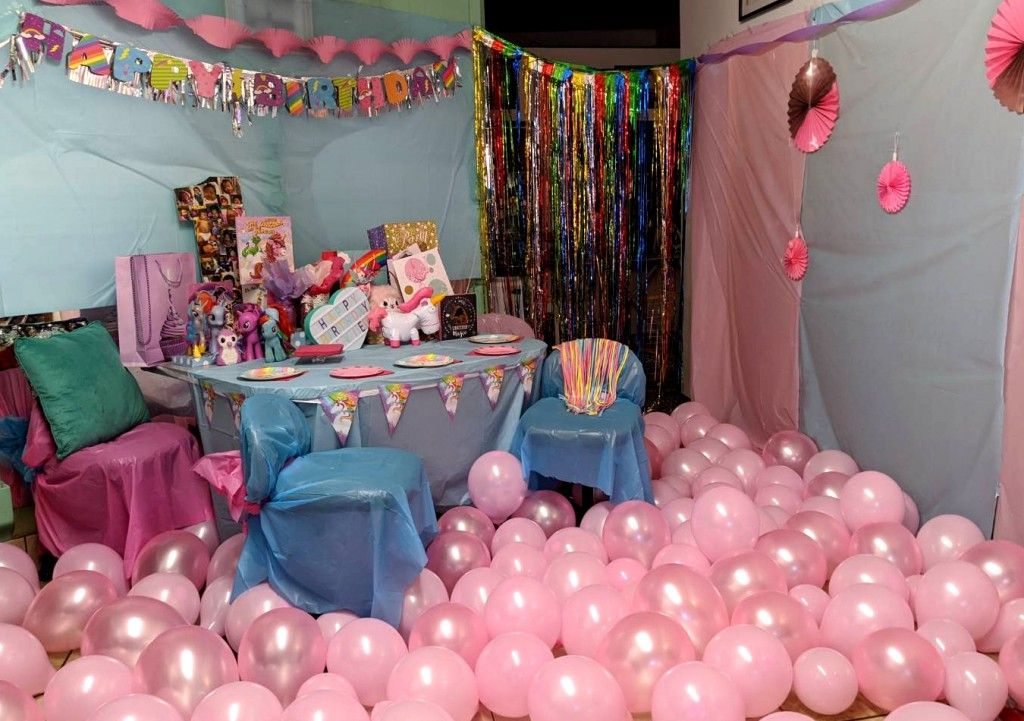 Before importing party decorations from China, learn the limitations and risks. Check the most important factors to consider before ordering.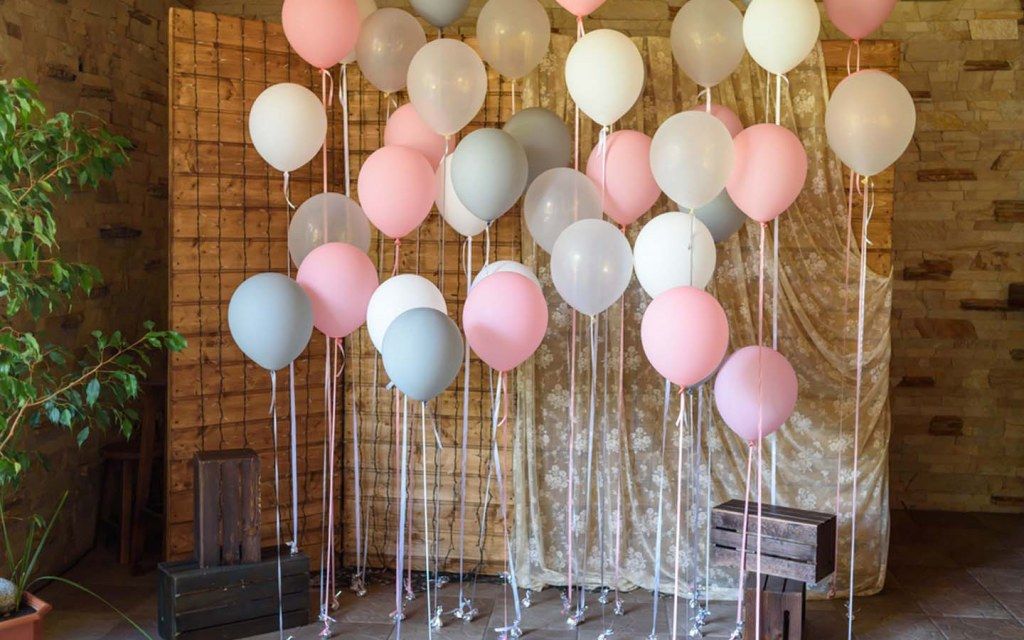 Looking for information on how to start a successful party supply store? Here's your 10-step guide to build your business.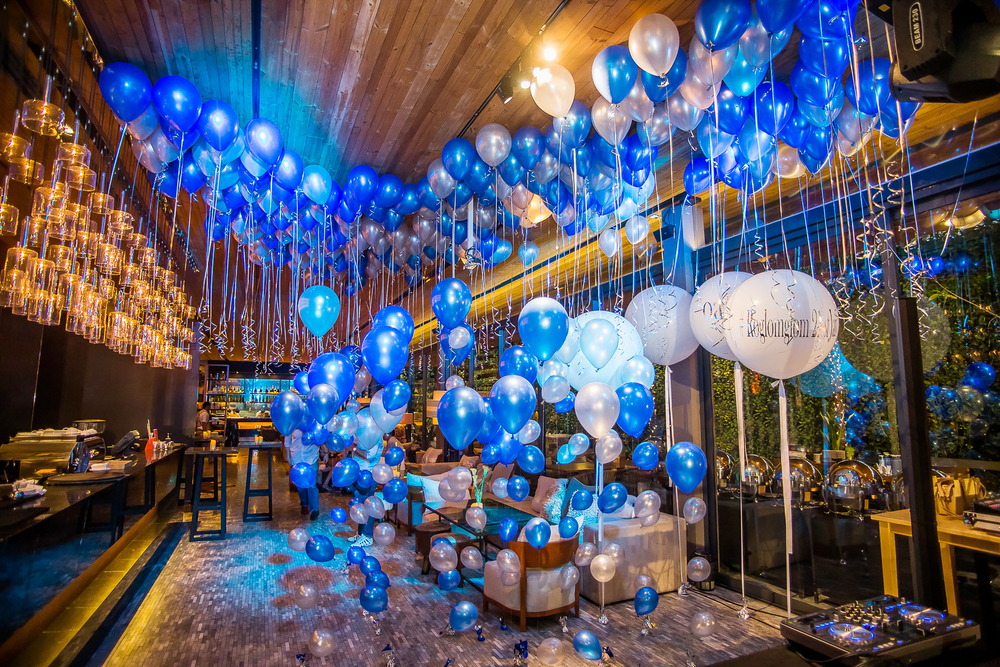 Looking to stock your party supply store? Here's a look at the best places to buy wholesale balloon supplies that will delight your customers.