The Perfect New Year's Party Celebration Decor: Disco Ball Cups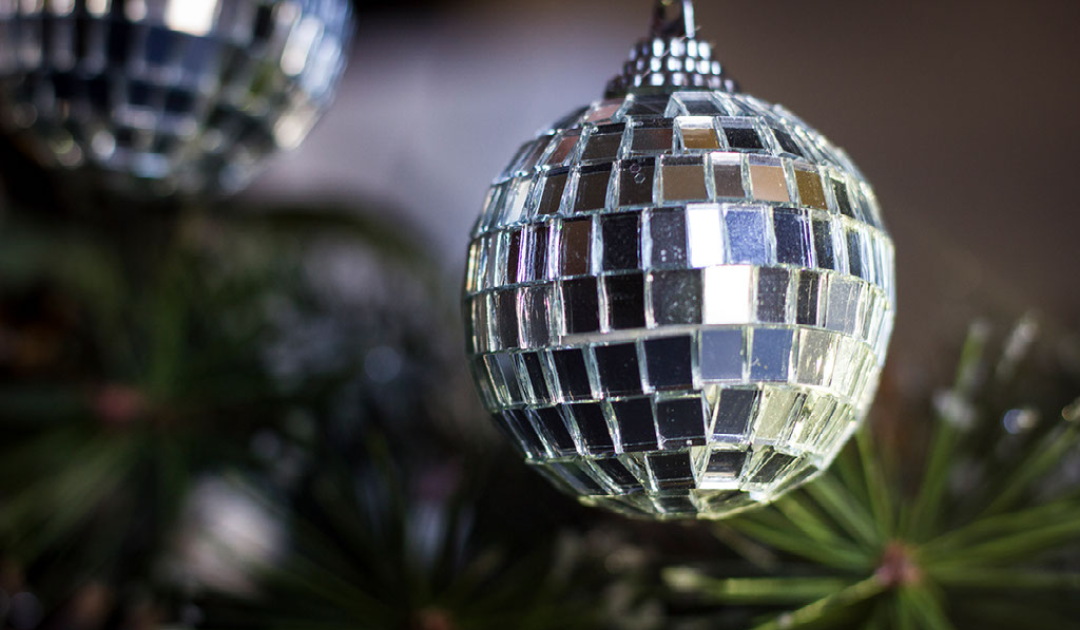 New Year's can be an afterthought with all the holiday lights, Christmas trees and rush to get the best prices on gifts for loved ones. But it's still an important holiday and one that invites personal reflection, growth, goals and more. 
To get ready for the perfect New Year's celebration, learn all about disco ball cups and how to use them in your party décor and as a fun way to sip beverages as you welcome the hope and promise of the new year ahead. 
How to Use Disco Ball Cups for Your New Year's Celebration
At first glance, the disco ball cups might seem like just themed cups. But you can do more with them than just serve cold beverages. Consider incorporating them into your décor before offering them to guests.
Set up a drink table. Maybe have a signature drink in a pitcher or cooler to allow guests to simply pour themselves a beverage if you're worried you'll be spread too thin at the party.

Get the kids involved. Provide a cup for each child at the party and mix up some fun juice combinations or sparkling apple cider that you pop at midnight to help make your young guests feel special. 

Incorporate the cups into your place settings. If you'll be serving a more formal meal at your New Year's party, use the disco cups to decorate your place settings. You'll have an instant New Year's theme and can add some black napkins and noise makers to further celebrate the holiday.

Add sparkle to your food table. Invite guests to take a cup as they grab some appetizers. By placing the cups on the table, you'll have some sparkle and glamor on your food table to get started.

Hold back the cups until right before midnight. Only pull them out to prepare for the grand countdown into the new year. This will be a fun surprise your guests will likely remember.
Ideal Color Schemes for New Year's Parties
Now that you've incorporated your fun disco ball cups into your décor, you're ready to plan the rest of your party atmosphere. Start with a color scheme that speaks to the holiday. Here are some ideas.
Black and white

: this is probably the original color scheme of decades ago but there's a reason for it being so popular. Add some sparkle to your black and white for the perfect celebration.

Deep purples and red

: you'll have a more sultry feel when you choose a color scheme of dark purples and reds. Add some gold for that touch of glamor you often see associated with the new year.

Red and green with metallics

: many people aren't ready to take down all their Christmas décor just yet and you don't have to. Add some metallics to your holiday décor for the perfect transition to New Year's.

Champagne

: this pastel color is perfect for the new year and pairs beautifully with gold for some glitz. 

Tiffany blue

: although the color is often associated with a small box with something sparkly inside, it's also the perfect New Year's celebration. Pair it with gold or bright blues for a unique party color combination.

Purple with silver and gold accents

: silver and gold are classic New Year's colors but maybe you want something a bit more distinctive. If so, pair it with a fresh purple for a chic party appearance.

Dark navy with sparkling accents

: putting gold or silver against a dark background will make the sparkle really pop. That's why navy pairs so well with gold and silver.

Mint

: mint is a trendy color, but it also works well with succulents as a centerpiece, which still look lively even in the dead of winter. Use sparkling accents for a complete look.
Looking for a Reliable Party Supplier?
(we offer good prices for wholesalers)
Tips for Throwing a Great New Year's Party
Going out for New Year's requires planning far in advance to reserve a spot at a popular party venue or tickets to local attractions. But if you throw a party at home, you won't have to worry about any of that.
If you're working to make your home the place to be for this holiday, follow these tips.
Create the right ambiance. Make sure your guests are comfortable while knowing that your home is a great place to celebrate the joy of the new year. Designate clear party zones, plan for seating and close off spaces where you don't want guests mingling.

Choose a theme and make it apparent to guests. You could even invite your guests to a black-tie party at your home. Or you might go with a more relaxed environment. Help the guests plan their attire though with a description on the invite. One theme that's rising in the ranks is "wigs and shades."

Plan activities. Staying up until midnight and watching the New Year's Eve television programming could become monotonous. Plan activities instead for guests to bond over games and fun. You can keep it simple with board games. Or pause for a moment for some reflection on the past year alongside resolutions for the year ahead. You can allow guests to share these items anonymously by writing them down or just go around the room and share.

Help guests serve themselves with self-service drink stations. Make sure there is plenty of water and that when it comes time for the New Year's toast, everyone has a champagne flute and knows where to find some bubbly. Announce the bubbly 10 minutes or so before midnight to avoid long lines at the bar.

Prevent traffic jams. Have a clear flow to get people into the party so the foyer isn't blocked or jammed. Also keep people moving through the food and beverage line by having it open up into a larger space, such as the living room where people can socialize.
Other New Year's Party Decorations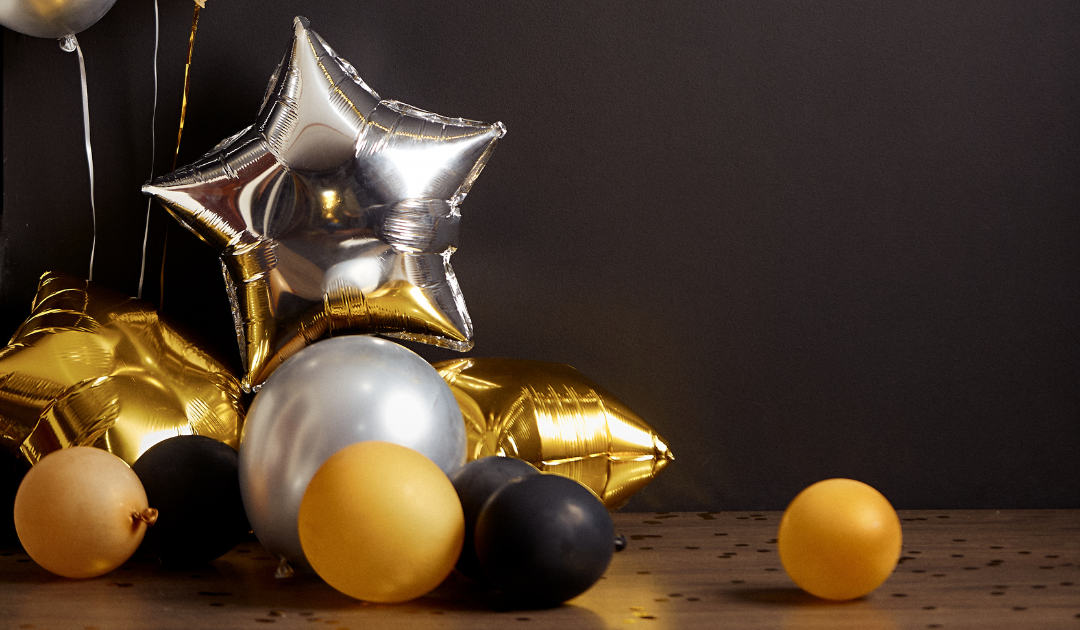 In addition to the 4-inch disco ball tumbler cups, you should also consider these New Year's decorations to prepare for your party.
This banner is four-feet-by-six-feet, making it a large statement piece to welcome party guests. The black background and gold accents are perfect for any color scheme you select.
These balloons are all gold, which means they fit in with any color scheme you select. You can hang them just about anywhere or use them for a photo booth backdrop. The balloons are each 16 inches, making them stand out as a focal point in any room.
Balloons make any gathering feel like a party. Get this balloon bouquet with a 40-inch champagne balloon along with an 18-inch round balloon, two gold stars and Happy New Year star balloons.
New Year's Decorations at Wholesale Prices
Signup for a wholesale account with SoNice Party to get the best prices on bulk party supply orders. You can get everything you need for your party, including flatware, cups, tablecloth rolls and more.
Further Reading: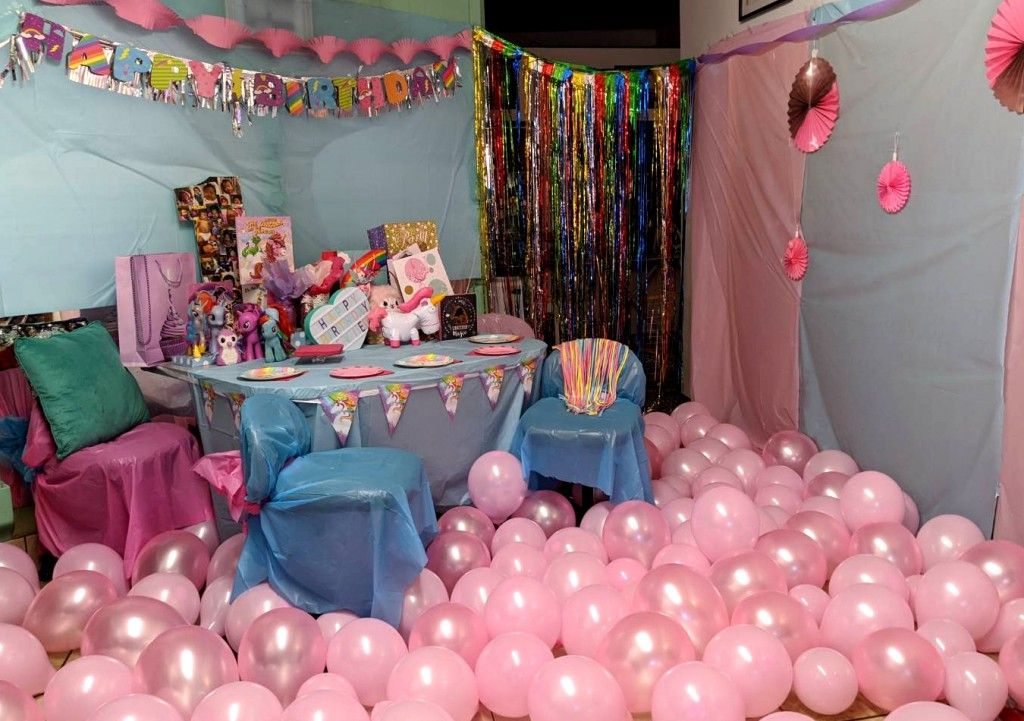 Before importing party decorations from China, learn the limitations and risks. Check the most important factors to consider before ordering.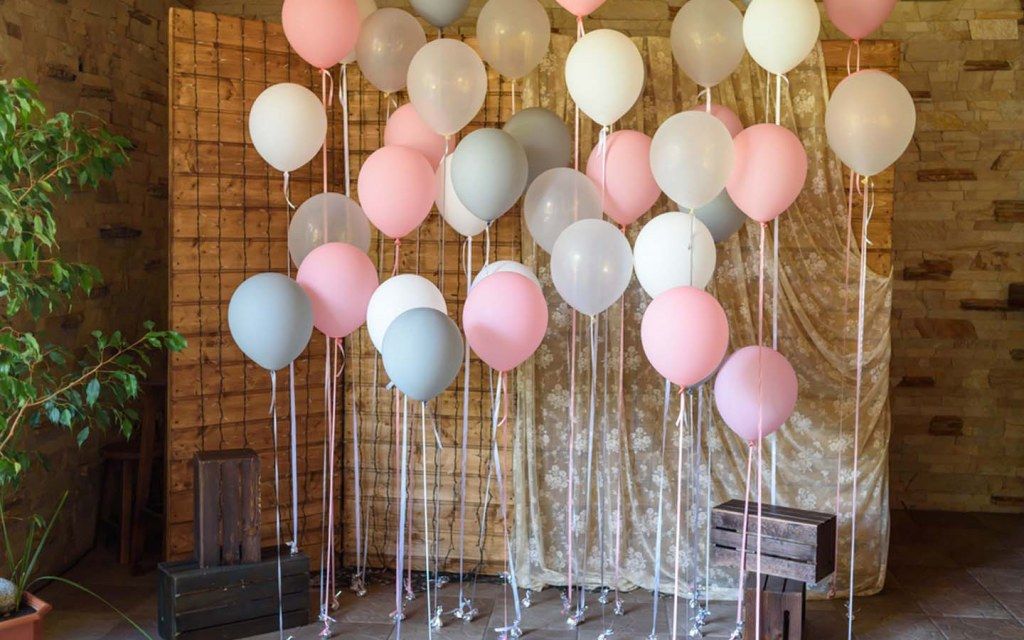 Looking for information on how to start a successful party supply store? Here's your 10-step guide to build your business.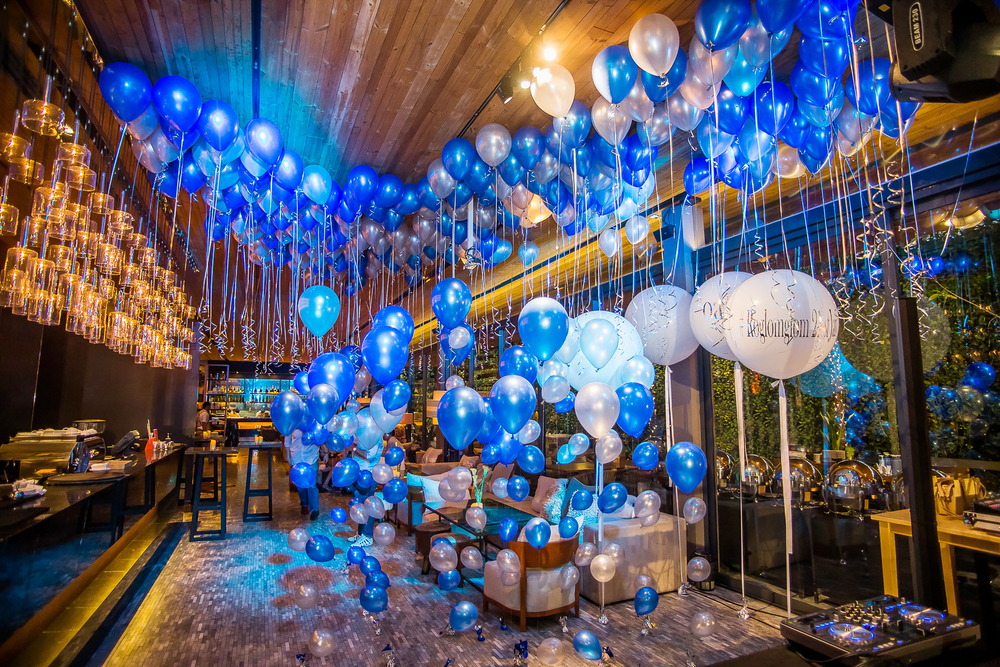 Looking to stock your party supply store? Here's a look at the best places to buy wholesale balloon supplies that will delight your customers.