How Long Do Helium Foil Balloons Last?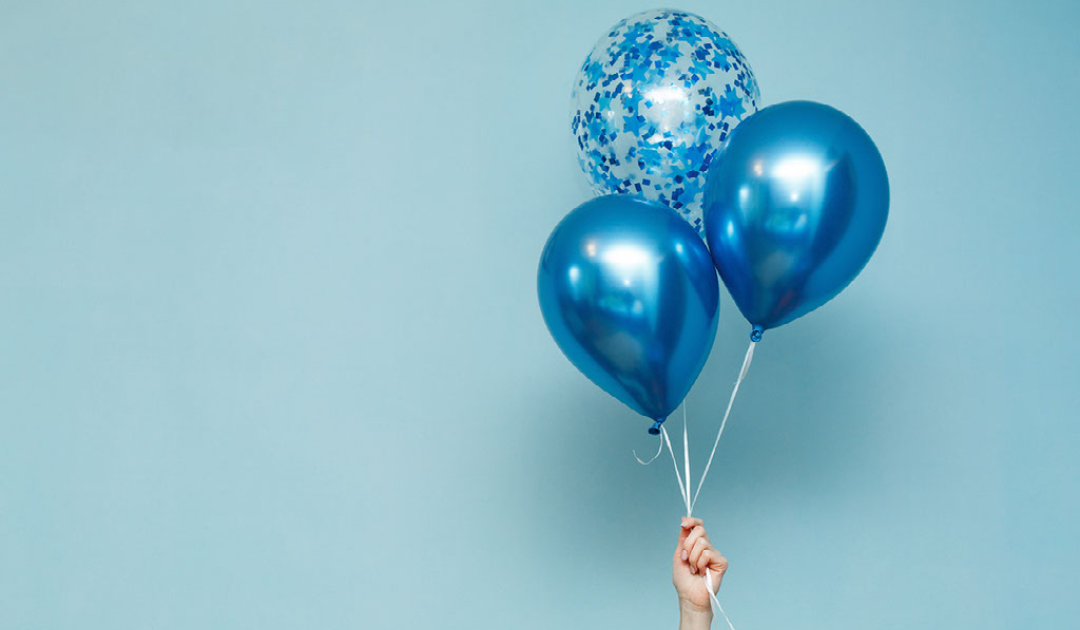 The average time that helium foil balloons last is 2-5 days. But many far exceed this and last weeks or even months when you fill and secure them properly. And a fun fact about foil balloons that you might not know is that you can reuse them depending on their style, which we'll explain in greater detail below. 
But as you plan your party, you might be wondering when you can inflate or purchase your balloons. Here's an overview of what you can expect when working with helium.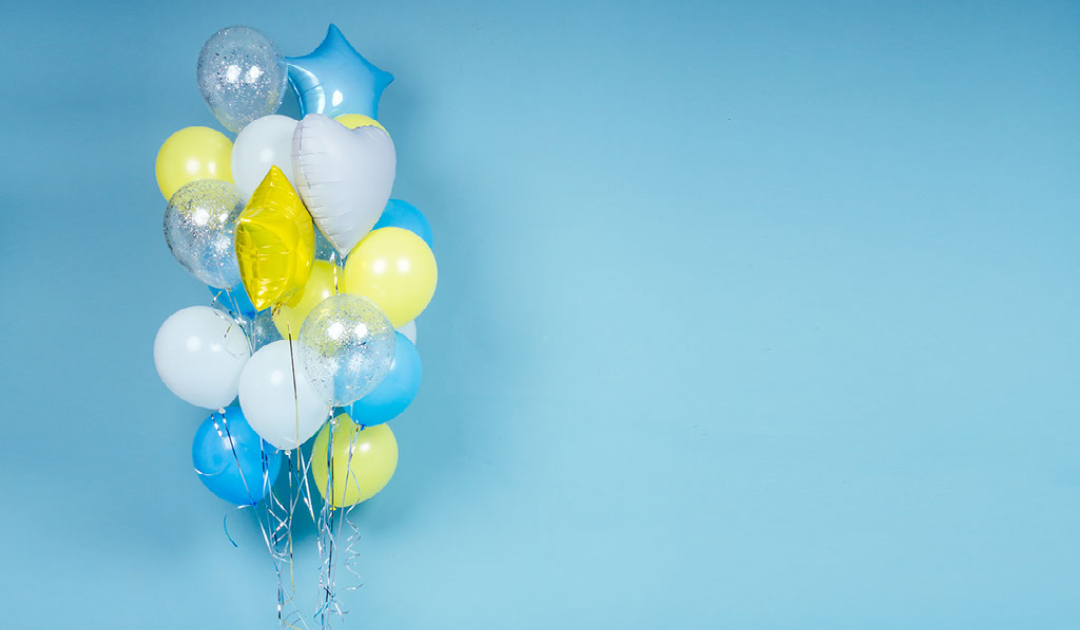 Factors that Impact How Long Helium Balloons Last
Many party planners or party hosts want to do some setup the day before their get-together. And that's understandable. However, you might want to wait to inflate balloons until the last minute, especially if you're working with latex balloons.
Helium does not last forever. And in latex balloons, you can expect to get 8-48 hours of float time from the moment you begin filling them with helium. But several factors impact balloon float time.
Balloon size: the larger they are, the longer they'll float

Balloon material: foil balloons float far longer than latex

Hi-Float treatment: latex balloons with Hi-Float treatment will last longer

Temperatures: the temperatures that you submit your balloons to will impact how long they last. 

Inside vs. outside: when balloons are kept inside, they are at regular, consistent temperatures. But when kept outside the temps fluctuate and sun exposure can be hard on latex balloons.

Balloon shape: generally speaking, round balloons last longer than other shapes.

Seal: if you seal the balloons well, they'll last longer. But the quality of the seal will also play a role, which means you should choose your balloon retailer carefully.
How Long Do Balloons Last in Warm Temps Outside?
Outdoor parties are a joy! But they are more challenging for using balloons as décor. If you're planning an outdoor party, it's always best to use foil balloons because they naturally last longer and are not as susceptible to popping as latex are. 
The hotter that it is outside, the shorter lifespan you can expect for your helium balloons. When helium balloons sit in the sun, latex ones generally last 4-6 hours while foil balloons last about 24 hours. You should also know that balloons that sit in the sun often lose their vibrancy. 
Foil balloons might not have the same sheen after a few hours in the sun. So if you're planning an outside party with balloons, consider these tips for keeping your balloons looking their best.
Ensure you purchase high-quality balloons

Use more foil balloons and fewer latex balloons

Under inflate your balloons a bit to leave room for expansion in the heat

Try to inflate your balloons outside in the temps where you'll keep them. This will prevent some changes in shape that can happen when the balloons go through a temperature change

Incorporate some white or clear balloons since they won't experience sun fade

If using latex balloons, try to purchase larger balloons (9-12 inches) because they'll last longer.
Looking for a Reliable Party Supplier?
(we offer good prices for wholesalers)
How to Know if Foil Balloons Are Helium-ready
Some foil balloons are designed to only hold standard air and not helium. So how can you tell if they hold helium? At SoNice Party, we make it super simple. There's a big red circle on the balloon packaging that says "Inflate with Helium." Balloons that are not helium-ready have a blue circle that says "Inflate with Air."
That way you know what to expect from the balloons you purchase and don't have to search to find the information. You can fill balloons designed for helium with standard air. But you can't use balloons the other way around. If the balloon is designed for helium, it won't last or be easy to fill with a helium tank.
How to Reuse Foil Balloons
Foil balloons that have a valve and a self-sealing closure might be reusable. But you'll want to preserve them quickly after your party. The best way to do this is to insert a straw to break the seal and allow the helium or air to escape the balloon. Then fold up the foil balloon carefully to store it without wrinkles or damage so the balloon still looks great when you use it again. It's also important that you keep the balloon in a dry area.
This is a great way to improve the eco-friendliness of foil balloons. Think through anyone you know who might be celebrating a similar party soon. For example, if you purchase number balloons for your child's birthday and know that a classmate is about to celebrate a similar birthday, deflate the balloon and pass it along to your friend. 
A List of Our Favorite Helium Foil Balloons
Helium foil balloons really make a party feel like a celebration. We have many favorites when it comes to helium-ready foil balloons. Here's a look at a few of them.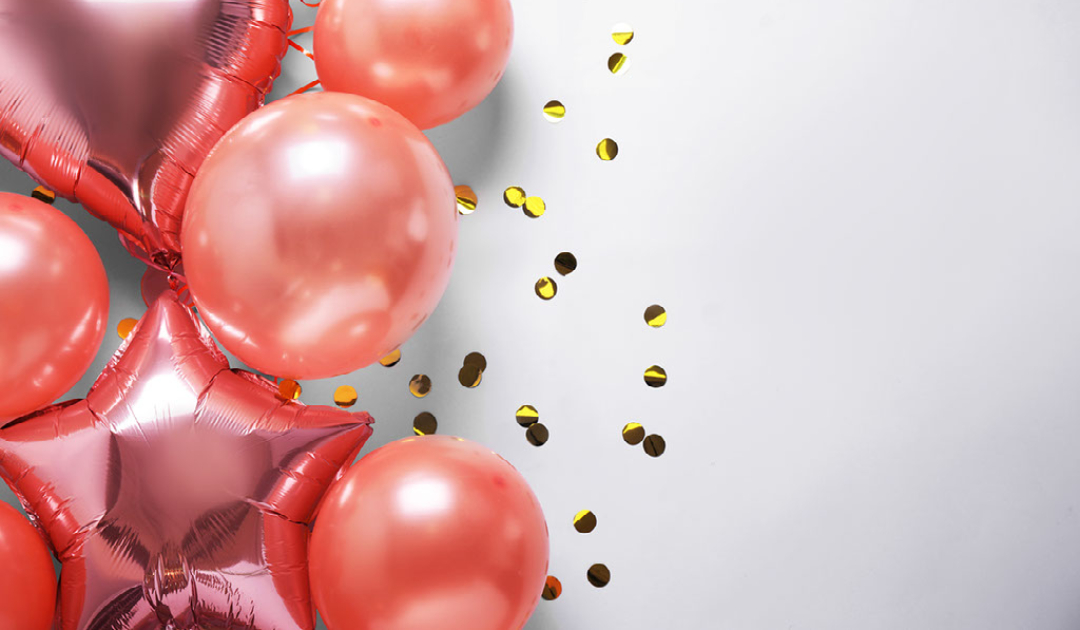 This comes with two pineapple balloons that are 17 inches wide and 30 inches tall. They can make for a great luau party. And because it comes with two balloons, you can set them up in various places in your party center or home.
Match your foil balloons to your party theme with the themed mylar balloons. You'll find everything from sports themes to TikTok-themed. If you have a princess in your family, you can get a crown-shaped balloon. Or give your little one the dino-themed party they've always wanted with a foil balloon shaped like a T-rex. You'll also find charming first birthday balloons, such as one with zoo animals.
Purchase your balloon bouquet with preset sizes and colors to make things easier. You could of course assemble your own set of balloons for a bouquet, but that's more work and the final look might not be exactly what you like. That's why we've done the work for you and offer it in four different colors.
Finding out whether you'll be welcoming a little boy or girl is an exciting time. We offer a gender reveal latex balloon. You can choose between powder or confetti to come with the balloon. Either way, it comes with both pink and blue so you can work with a family member or friend to set the stage for the surprise.
This balloon is just lots of fun and it comes in chrome colors of gold, silver or rose gold. The balloon can add some fun and style to your next party. It's fancy too. 
This foil balloon is a classic. If you're hosting a birthday party for your dad, husband or another man in your life, this balloon is fun yet fitting for a male birthday party. You can also get the balloon in a fun birth announcement or baby shower theme with the words "it's a boy."
If you're looking for high-quality party supplies at a decent price, you'll find everything you need from SoNice Party. Get bulk discounts and free shipping on qualifying orders by signing up for a wholesale account now.
Further Reading: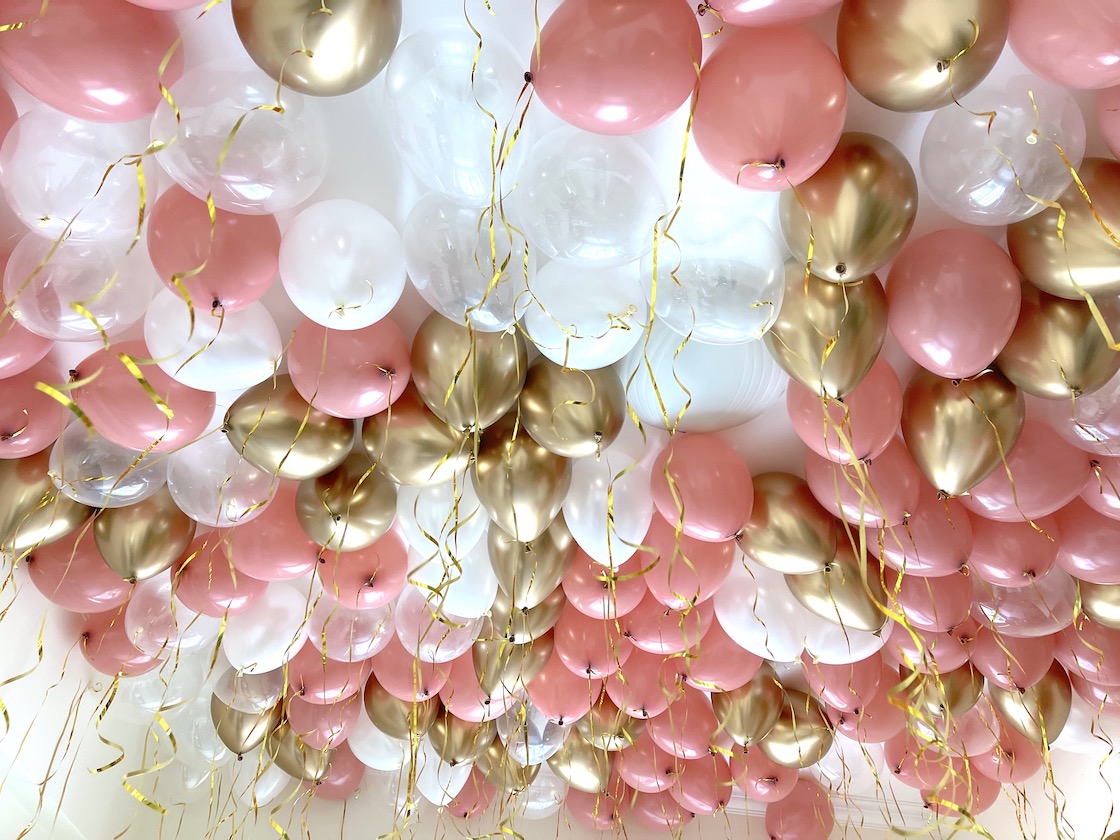 Learn the best online platforms for ordering helium balloons from wholesale suppliers. These sites are the leaders in wholesale products.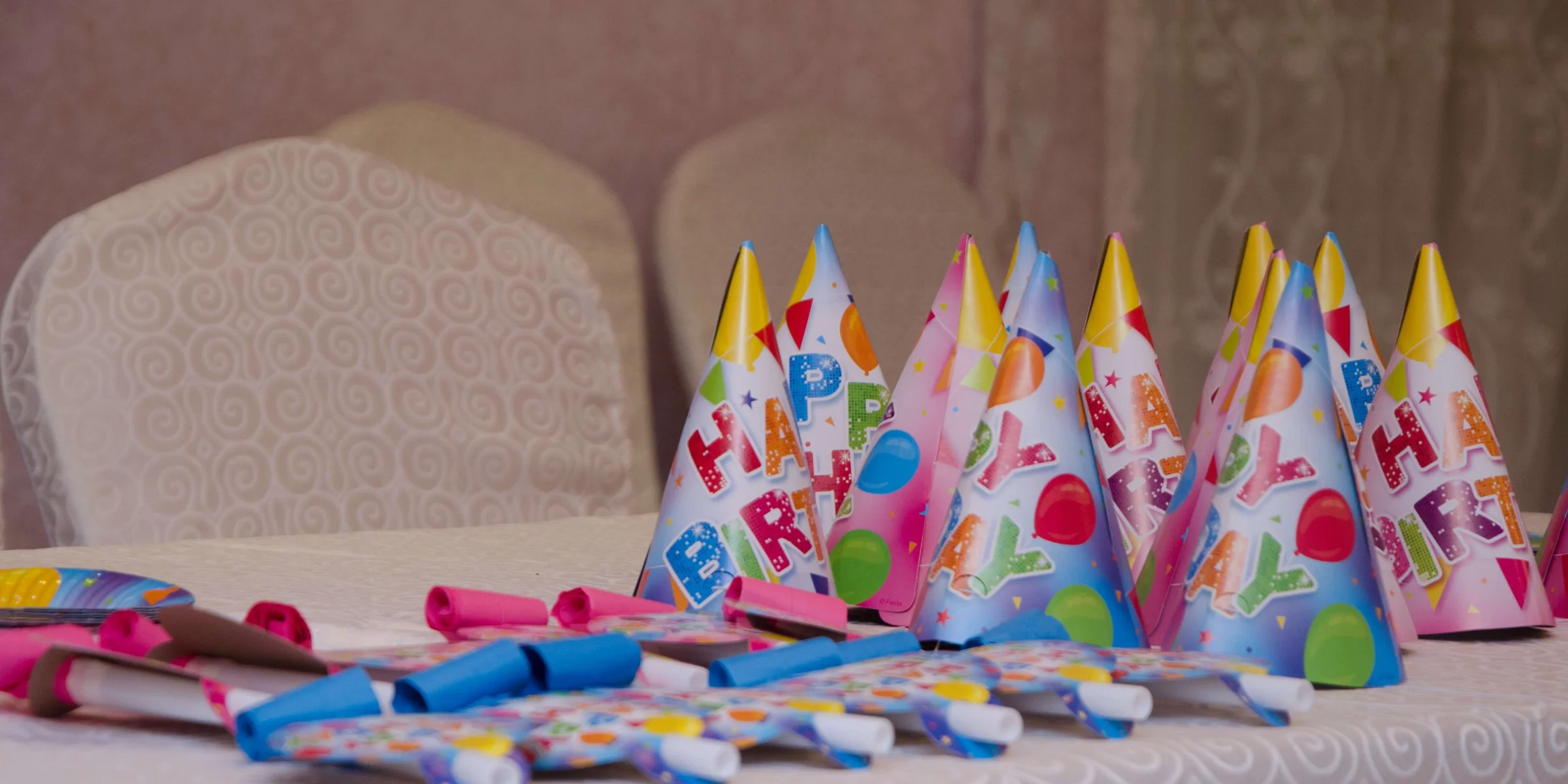 Learn why party supplies wholesale distributors in the USA are the safest bet when ordering bulk party supplies.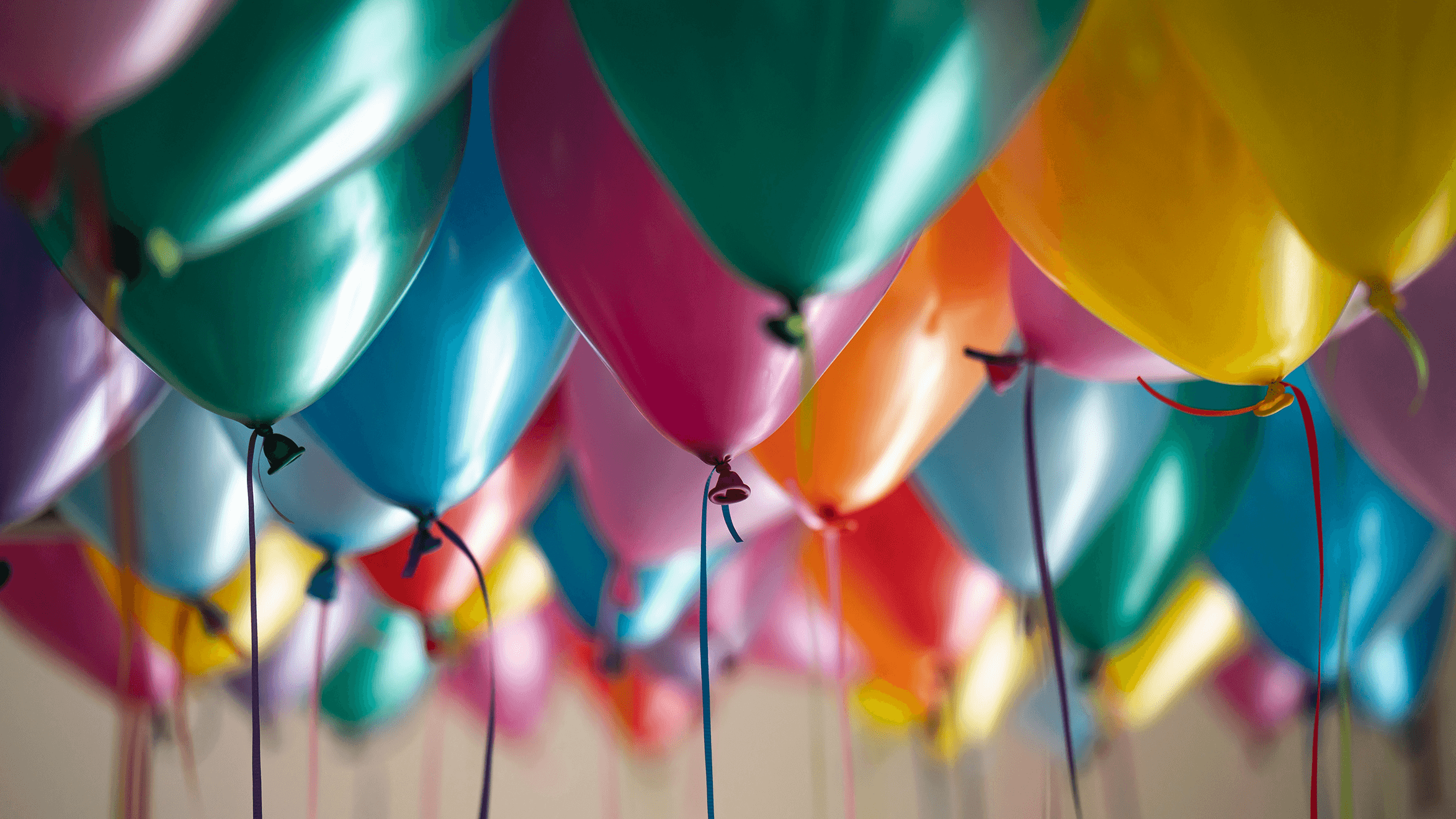 Learn how much a professional balloon stuffing machine costs and the reasons to avoid cheap machines. See some buying factors to consider.