Your Complete Guide to Table Decoration Ideas for Parties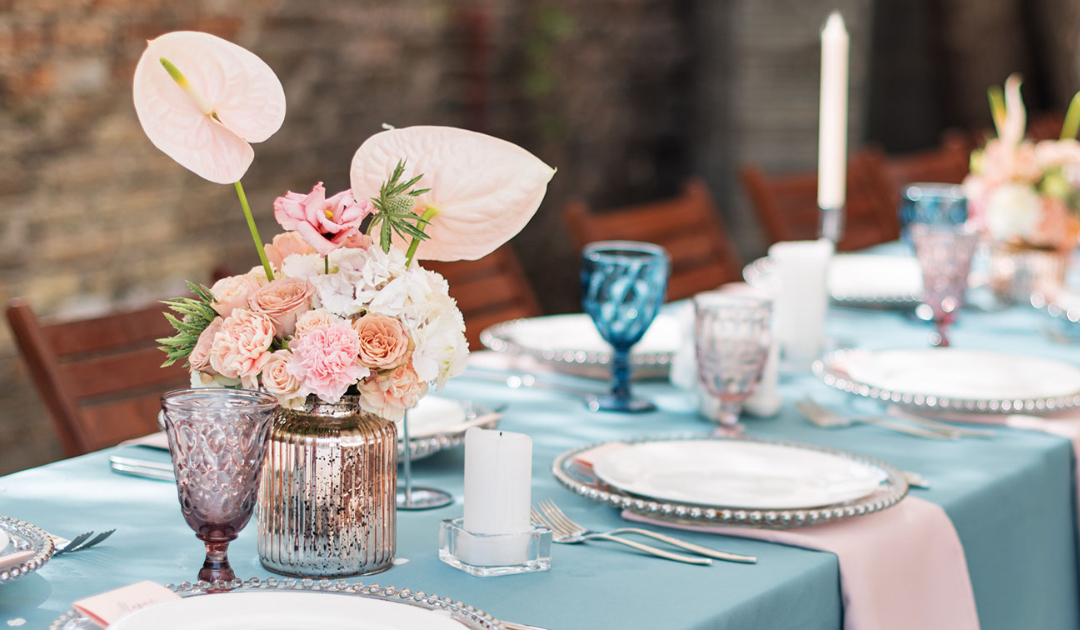 Mealtime is often an important activity at a party. Many party planners seek out the perfect table decoration ideas for parties to make guests feel welcomed and set the tone for the celebration.
There are so many ways you can decorate tables depending on your party theme and style. Get ideas that you can make your own to prepare for your next celebration.
Table Decoration Ideas for Parties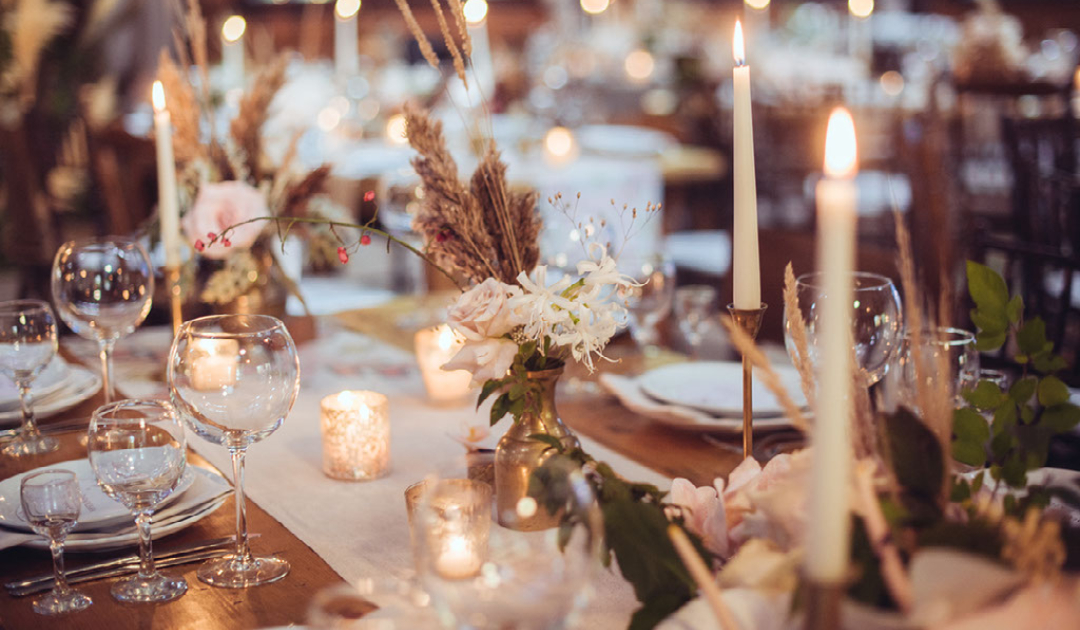 Start dreaming up your table decorations for your next party with these ideas and tips for creating neat place settings and fun centerpieces.
1. Layer Tablecloths
Start with a standard table cover in a single color, such as our rectangle table cover. Once you have a solid base, you can add a smaller, patterned tablecloth over the center of the table to add visual interest and serve as the backdrop for your centerpieces. This is a great way to add bold, patterns and colors without overpowering the space by making it a full-size table cover. 
Or if you can't find a patterned or colored tablecloth for the centerpiece that you like, just get a fabric square or use a colorful scarf for bringing color to the table. That's the other benefit of using a smaller centerpiece cover over a larger one.
2. Use Sliced Fruit for a Fresh Centerpiece Idea
This idea is especially nice for an outdoor brunch, such as a baby shower or birthday party. And while it might sound funny at first, it's actually quite attractive and offers a neat backdrop to a standard table. All you have to do is get some artificial greenery and add some citrus fruits. Use a few that are whole and then cut a few fresh slices. Place them on a neutral table runner, preferably black or white, down the center of a long table.
3. Use Candles Liberally
Evening parties or parties at dusk are the perfect time to add ample candles to the table. You'll have both lighting and a party tone that will delight guests. Putting a candle at every place setting will ensure ample lighting, but also add fullness to your table that you might not have otherwise. Candles offer a cozy party atmosphere that guests enjoy. Just be sure you don't have flammable materials on the table sitting close to the candles.
4. Incorporate Fresh Florals
Especially in the spring, summer and fall, florals can offer a fresh and welcoming atmosphere. In some cases, you might be able to only use a large floral arrangement as your centerpiece because it is so attractive and large. Even if you can't find fresh blooms near you, artificial flowers can have the same effect depending on the arrangement. In the fall, use browns, reds and golds in your floral arrangements to still speak to the season but use fresh arrangements for your centerpieces. 
Looking for a Reliable Party Supplier?
(we offer good prices for wholesalers)
5. Mix Textures
Using various textures can help you build visual interest. For example, you might mix and match dishes from various sets to see how they'll look together. You won't know how well the mixture works until you try it so have some fun with it and add variety where you can. Additionally, using a burlap table runner with a string of pearls on top can help bring unique textures to your table for extra fun and beauty.
6. Use a Fancy Menu to Decorate
In some cases, you don't need the fanciest dinnerware, silverware and decorations. Adding a stunning menu to your place settings can make things look fancy even when you have standard dinnerware. 
7. Build a Glamorous Color Scheme
Table decorations always look more glamorous when they are done in a glamorous color scheme. Some glamorous color schemes include black, white and gold. Adding some sparkle with gold, silver or rose gold can add instant glamor when done well. These colors go well with candles and champagne flutes. 
8. Bring Sunshine Inside with Your Color Scheme
Sunshine makes everyone feel great. You can bring golden hour inside with your table decorations. Use yellow candles, gold silverware and yellow-colored flowers as your centerpieces. You can bring in some oranges and reds to simulate a stunning sunset or use just the crisp beauty of the sunshine.
9. Use Fresh Fruit Bowls
Fruit bowls can add color to your tables while also creating a grab-and-go snack for your guests. If your party is a fall party, oranges and apples can bring in fall colors naturally to your table or centerpieces. Keeping the fruit whole and in stylish bowls will be the perfect way to decorate. Perhaps visit a local fruit farm and offer party guests bags to take the fruit home at the end of the party as a party favor.
10. Use Plenty of Color
Although neutrals are always popular, color is still stunning. Don't be afraid to decorate using various colors. You can mix and match colors to create a fun appearance. This is especially a great idea if you're hosting a tea party. Bring in teacups and pots from various sets to build a hodge-podge look. But make sure the colors play well together. For example, you might aim to use all pastels in your decorations.
11. Pick One Color and Go Monochromatic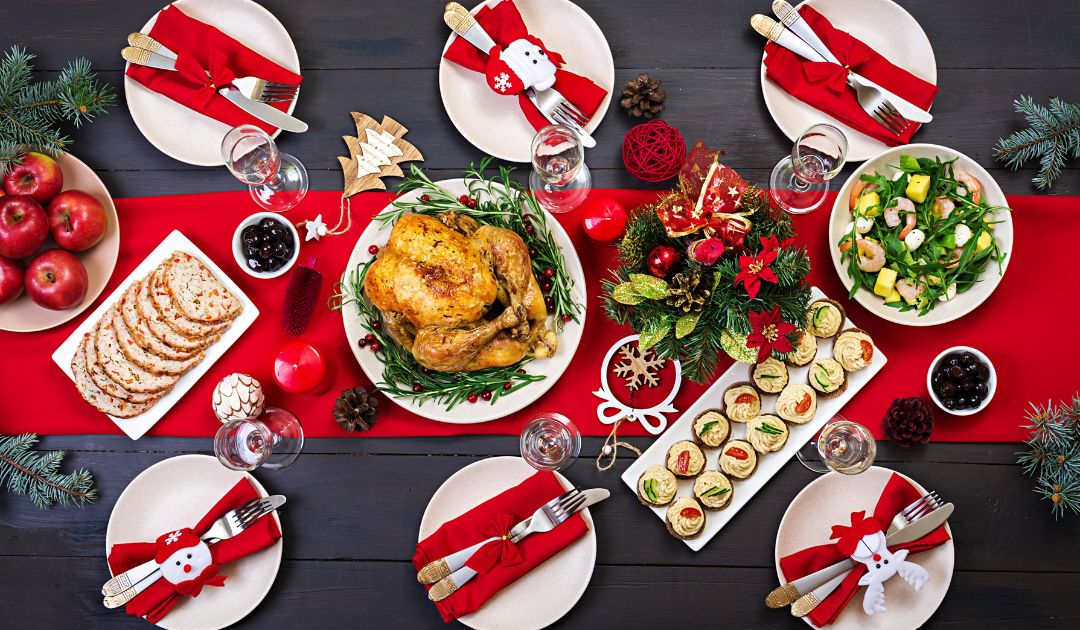 Selecting one party color can help you make it monochromatic. You can use various shades of the same color to keep things interesting, but it will create a uniform appearance that can really lean into one theme or color. 
12. Create a Focal Point and Build Around It
If you can select one main centerpiece item for your table decorations, you can then build around that. We love this metal candle stand for fall and winter parties. It will create a cozy atmosphere and you can fill the room with the sweet scents of the season. The gold will go with any color scheme and add some sophistication to your party.
13. String Lanterns Overhead
Not all table decorations have to sit on the surface of your table. Instead, you can bring the eye upward to create more visual interest above. Stringing some lanterns overhead can set the tone and mood for the party without taking up too much space on the table. We have many paper lantern options on our website in various sizes to meet your needs. And at a low per-piece price, you can easily make these lanterns a focal point in your decorating.
SoNice Party offers a variety of party supplies and decorations. You can purchase at bulk discounts when you sign up for a wholesale account. 
Further Reading: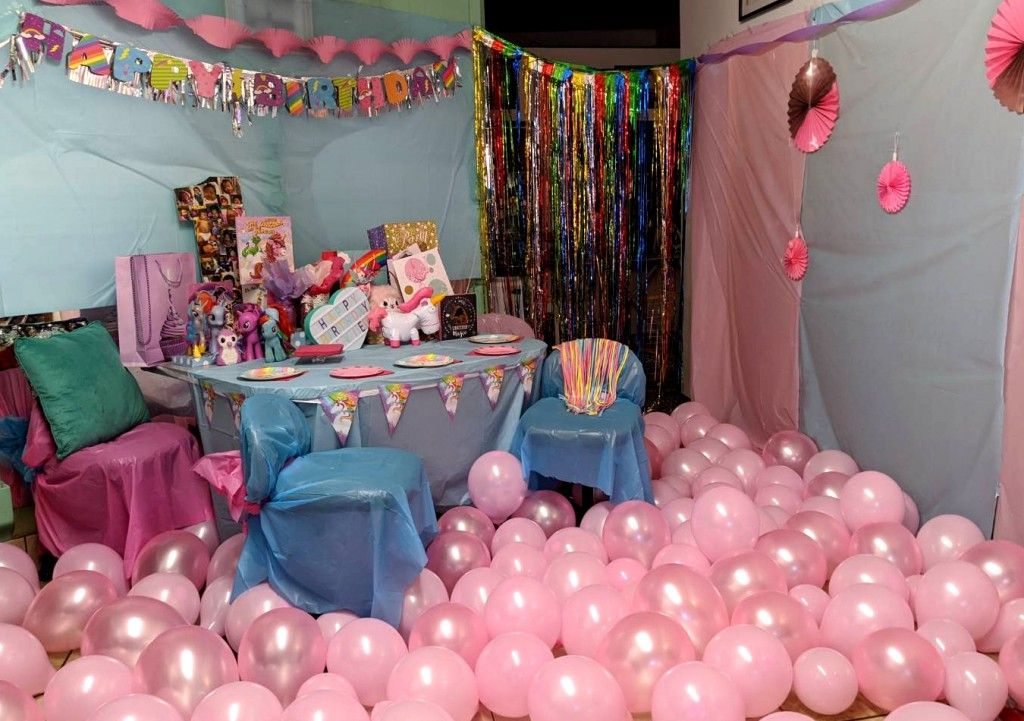 Before importing party decorations from China, learn the limitations and risks. Check the most important factors to consider before ordering.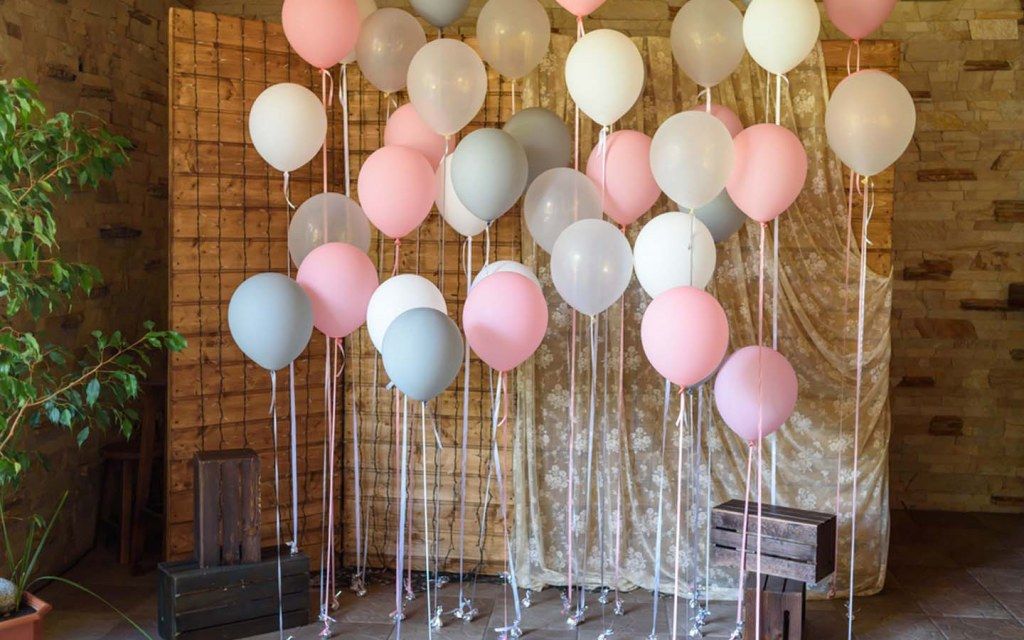 Looking for information on how to start a successful party supply store? Here's your 10-step guide to build your business.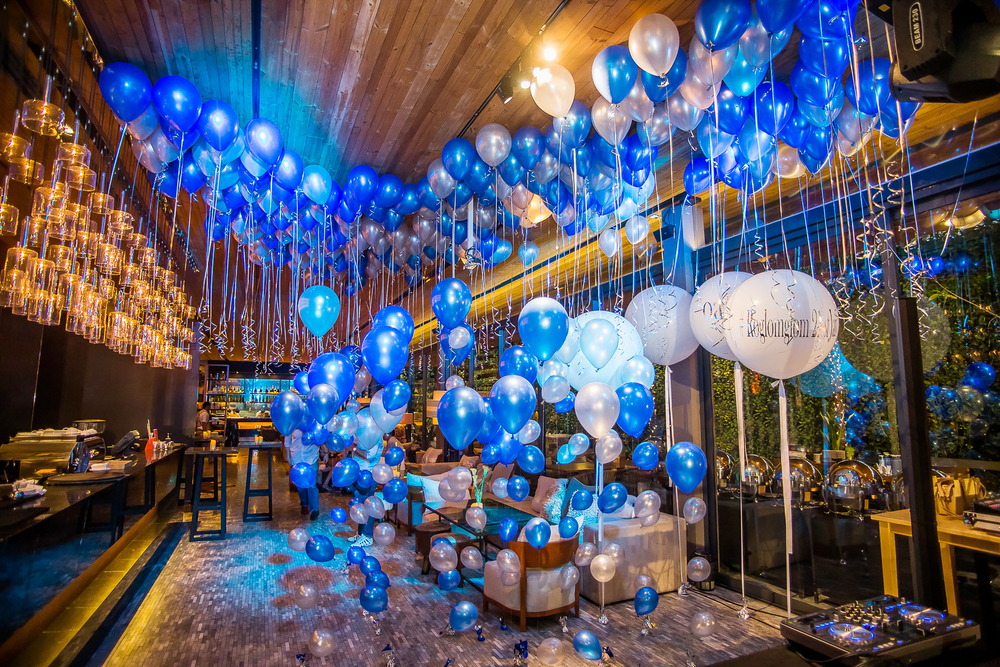 Looking to stock your party supply store? Here's a look at the best places to buy wholesale balloon supplies that will delight your customers.