How Do You Make Balloon Arch Last Overnight?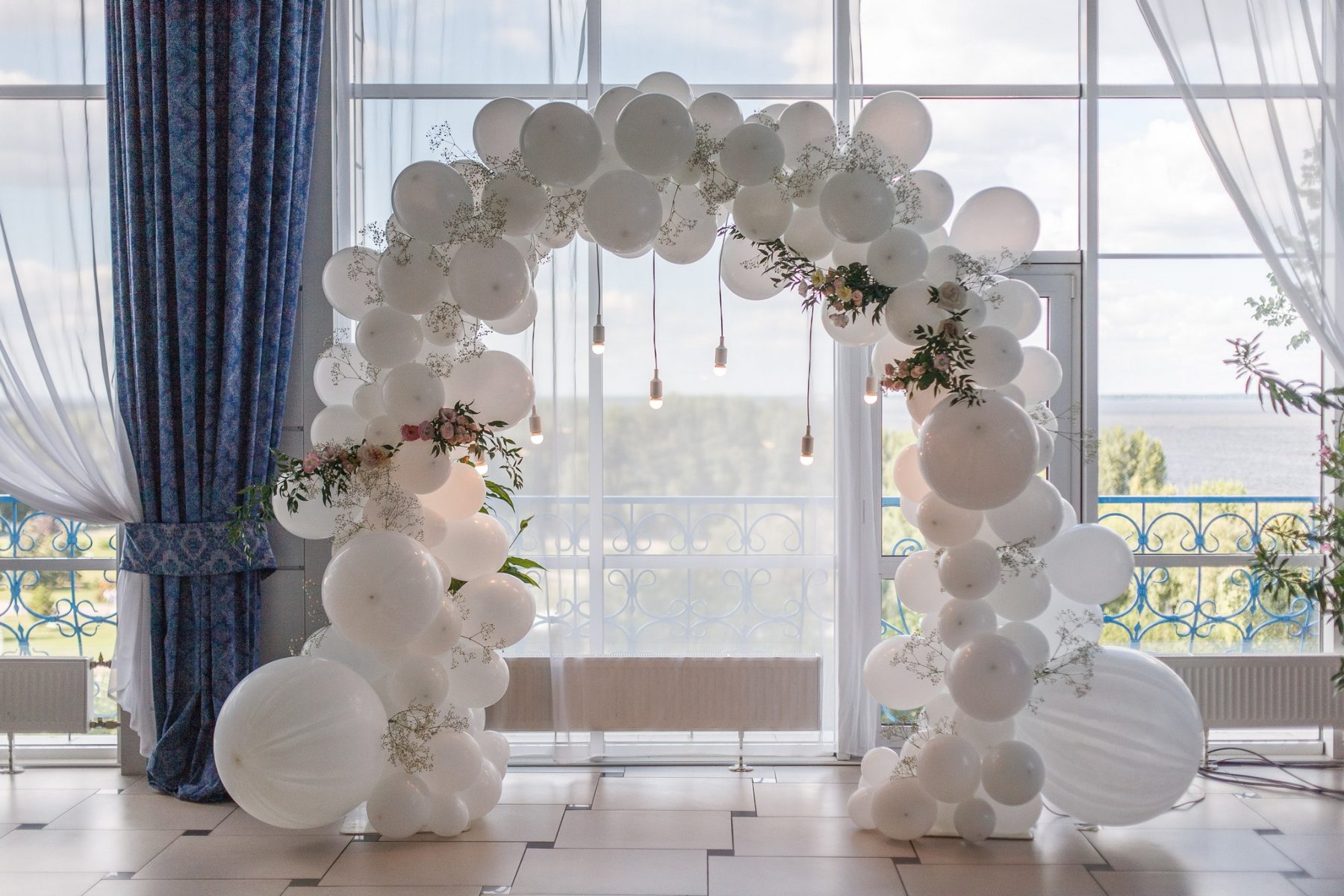 Balloon arches offer a focal point for your party or a great welcome for your guests. But if you're hosting an early morning party or you have lots of decorating to do to get ready, a balloon arch might seem impossible because it takes so long to assemble and the balloons don't hold air forever.
The good news is, you can make balloon arches last overnight with the right preparation. That way, you can spend some time the day before your party assembling the balloon arch and worry about other details the day of.
Follow these tips to protect your balloon arch or garland and ensure it looks great throughout your party.
Tips to Make a Balloon Arch Last Overnight
When considering a balloon arch or garland, you want to ensure it will hold its shape and appearance throughout the party. This means assembling it as close to the time of your party as possible. But when you need to assemble it the day before, here's how to preserve it overnight.
1. Start with Well-inflated Balloons
The fuller your balloons are to start with, the better they'll look, even after losing some of that air. Don't be afraid to fill the balloons really well. While you might pop a few in the inflation process, you'll be better off because your balloons will still look full and healthy at the time of your party.
2. Store it in a Cool, Dark Room
Putting balloons through hot and cold changes will make them contract and lose air. It's best to store your balloons in a cool, dark room. The less sun exposure they get, the more vibrant their color will be.
3. Start with Quality Balloons
The cheaper balloons you use in your arch, the faster they will lose air. SoNice Party offers high-quality balloons that will hold air overnight to still look great on the day of your party.
4. Use Larger Balloons
The larger your balloons are, the better they will look and the more air they'll hold, even overnight. Most balloon arches include balloons of a variety of sizes. Don't sacrifice the appearance of your arch just for larger balloons. But use the largest balloons possible when designing your arch.
5. Tie Balloons Tightly
The tighter the knots are on your balloons, the less likely they'll be to lose air overnight. While this is somewhat tedious, it's worth the added effort to ensure your balloon arch looks as good as possible.
6. Treat the Balloon Surface
Use Balloon Shine or hairspray to help keep the balloon's natural sheen longer. This will also help if you plan to put your balloon arch outside during the party. Balloons tend to lose their sheen once exposed to the sun. 
7. Replace Deflated Balloons
On the day of your party, you can do a little balloon arch maintenance to look for balloons that look saggy. This should be easy to do if you've used a chain or other support. Just disconnect the balloon and add a new one. 
Looking for Wholesale Party Supplies?
Pre-inflating Balloons to Make an Arch On-site
Another way to reduce your day-of assembly time for your balloon arch while protecting the balloons from looking saggy or dull is to inflate the balloons but not assemble the arch until the day of. This helps because you can store the inflated balloons in large garbage bags to protect them from the elements. Just be sure that your bags are dark-colored and that you still store the balloons in a cool, dry place.
Do not put the balloons in your vehicle the night before. This will likely allow the balloons to get too hot, which will make them shrink and not look as vibrant. When using this tactic, you should still consider spraying the balloons with Balloon Shine or hairspray. 
Tips for Avoiding Balloon Arches from Popping During a Party
Where you place your balloon arch during your party will also make a difference as to how long it looks good. Avoid having your balloon arch popping during a party by following these tips.
Avoid direct sunlight as this will change the temps of the balloons and make them lose their sheen quickly.

Prevent sudden temperature changes to avoid balloons popping.

A less humid environment is best for your balloon arch.

Windy conditions could put more stress on the balloons, which could lead to the balloons popping. 

Avoid contact with small objects, including blades of grass or friction against doorways or other objects. With time, the friction could make the balloons pop.

How Long Does Balloon Arch Assembly Take?
As you evaluate whether to assemble your balloon arch the night before or the day of, you'll need to know how long the process takes. Several factors will impact the time your balloon arch requires.
Your experience building balloon arches

Whether you have a helper to inflate balloons

Balloon inflation method

Balloon arch size

Balloon arch complexity

Whether you're using a kit or designing the arch yourself
If you've never assembled an arch before, allot several hours to complete the process. And even if you think you're a pro, ensure you have at least two hours to complete the task. If you can, recruit a friend to help inflate the balloons while you assemble. If you can get a hand pump or electric pump, that will also speed up the process.
Where to Find Balloon Arches
If you're wondering where to buy a balloon arch kit, you have many outstanding options. SoNiceParty offers several balloon arch options. Consider the 6-foot metal balloon arch to simplify the process and make it so you can use fewer balloons by decorating just parts of the circle or to give you a firm foundation for assembling the arch. You can reuse this for other parties too.
If you want a circular arch with everything you'll need to assemble the balloon decoration, you can purchase the balloon round arch with balloons. There are several options for colors and messages inside the arch. The kit comes with everything you need to assemble the arch.
Or if you want a simpler way to get started with a balloon arch, consider the table balloon arch. It is 8 feet wide and seven feet high. But the kit comes with everything you'll need to make the arch look the way you want it to.
You can purchase the balloon arch and then purchase balloons in the colors you want. This arch is larger than the tabletop version at 14 feet by 8 feet. Follow the directions closely for the best results.
Party planners or resale stores will benefit from signing up for a SoNice wholesale account. This gives you access to bulk pricing and free shipping on orders of $50 or more.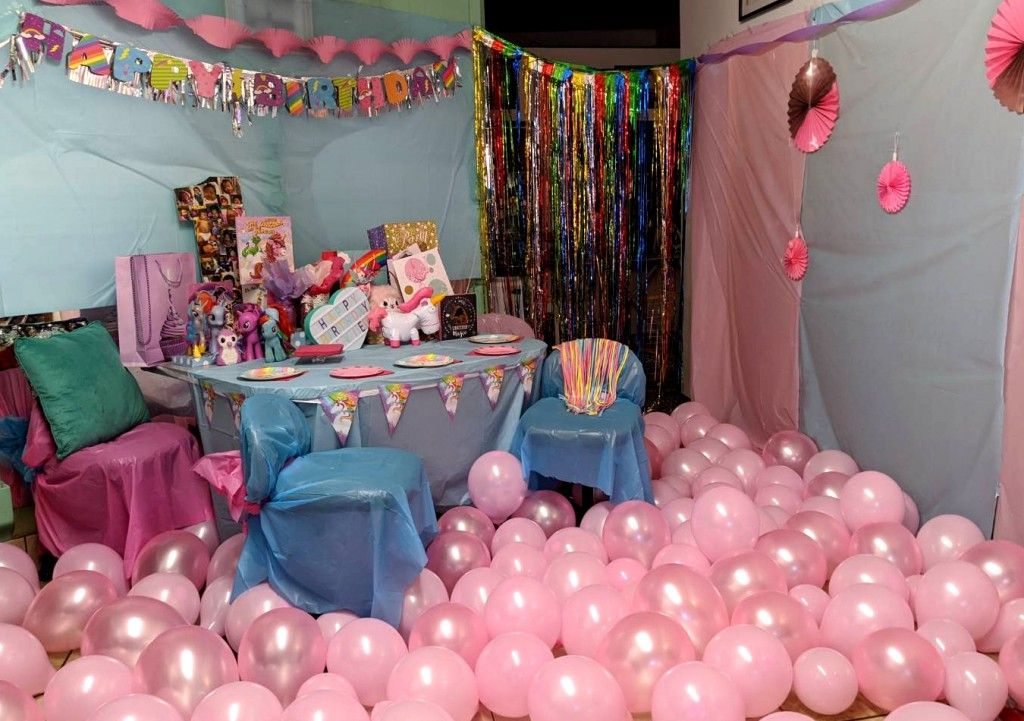 Before importing party decorations from China, learn the limitations and risks. Check the most important factors to consider before ordering.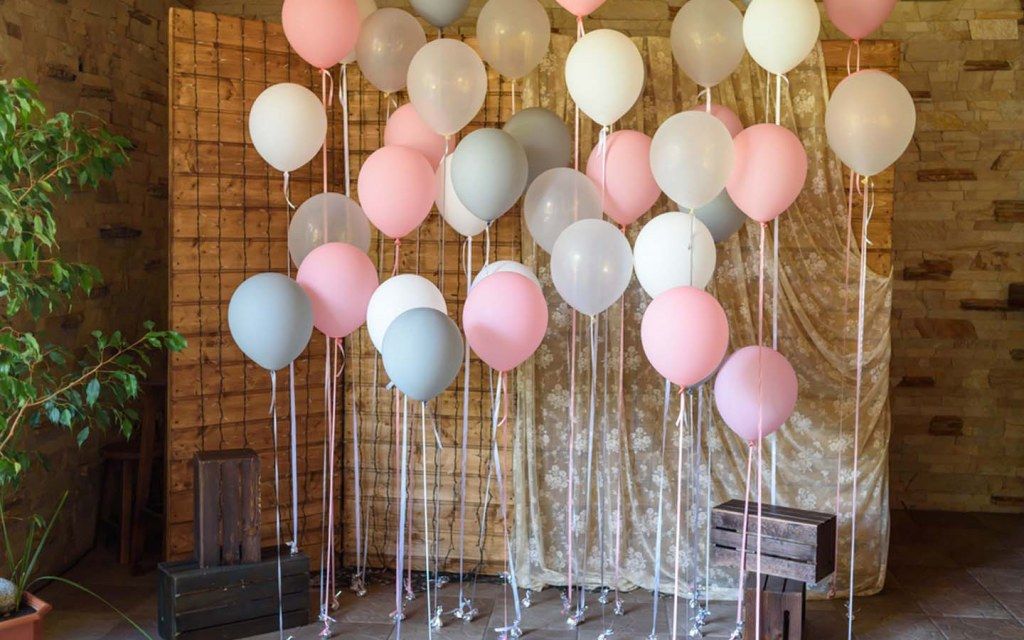 Looking for information on how to start a successful party supply store? Here's your 10-step guide to build your business.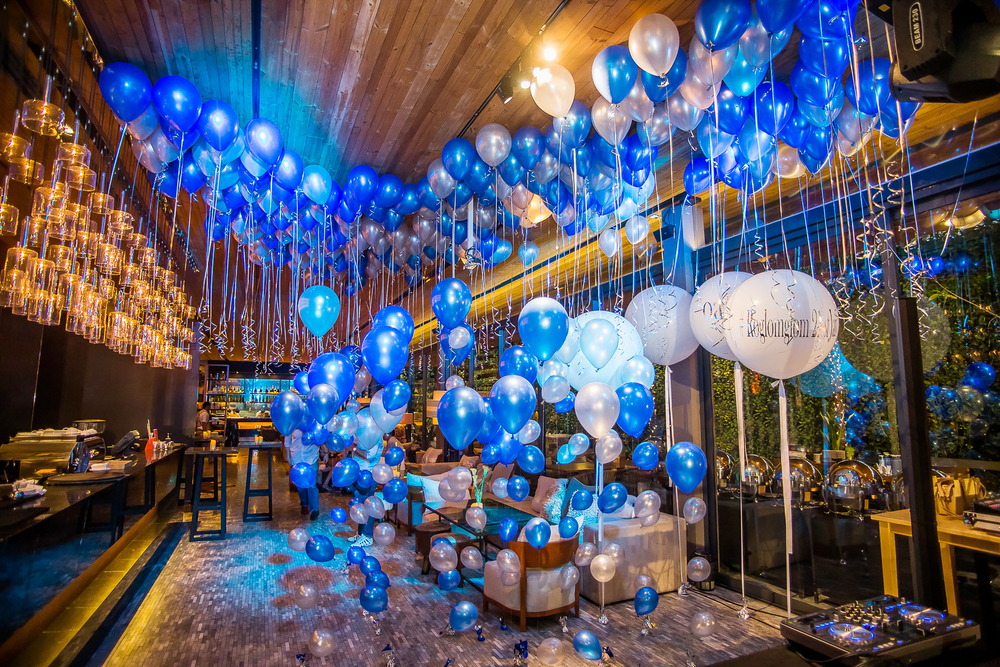 Looking to stock your party supply store? Here's a look at the best places to buy wholesale balloon supplies that will delight your customers.