Where to Buy a Balloon Arch Kit. Impressive DIY Party Decorations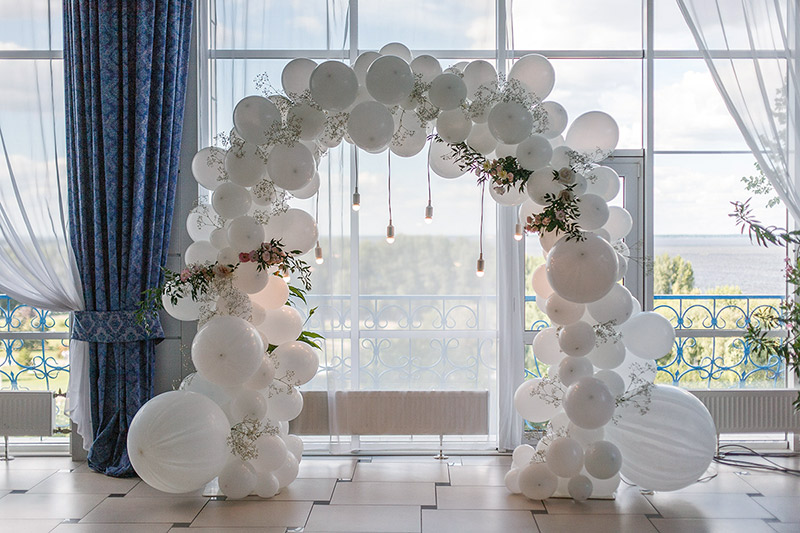 If you're looking for a balloon arch kit, SoNice Party is an ideal place to purchase one. The Table Balloon Arch comes with eight 15-inch sticks and balloon rings along with the necessary table clip. Once assembled, your balloon arch will be 8 feet wide and 7 feet high. 
Where to Buy a Balloon Arch Kit
SoNice Party offers many kits for creating stunning balloon garlands, bouquets and arches. You can shop the full collection on our website.
If you don't buy from SoNice Party, here's a look at other retailers that sell a balloon arch kit.
Do Balloon Arch Kits Come with Balloons?
Some kits do and some kits require that you purchase your own balloons. This can be good or bad. On the one hand, purchasing the full kit means you're ready to assemble. But on the other hand, that also means you can't pick out your preferred balloon colors, sizes and styles.
Regardless, it's a good idea to get either a hand or electric balloon pump to help you inflate the balloons. At a minimum, you'll be filling 70-100 balloons for your arch. That would take so much time and effort to do without a pump.
This Handy Balloon Pump is only $4.99. Or get an Electric Balloon Pump that is easy to operate and can fill balloons in seconds. Learn how to use an electric balloon pump from our blog.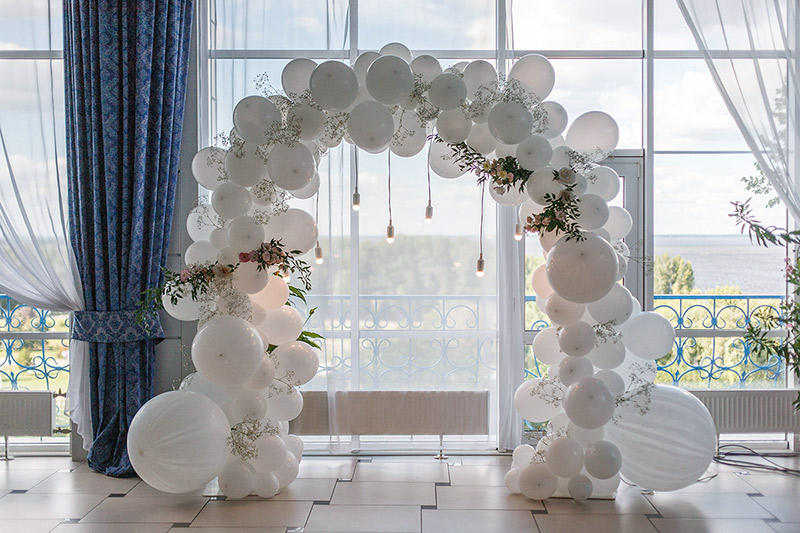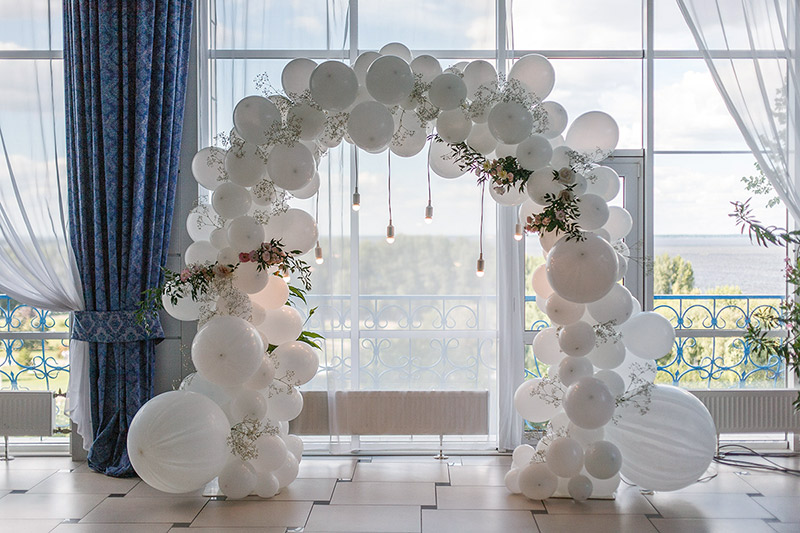 You'll also find ample options for latex balloons if your kit does not come with the necessary balloons or if you'd like to swap out some colors to better meet your needs. Remember to buy balloons of varying sizes to make your arch or garland look great. Many balloons you'll find on our website are helium quality, though you won't have to worry about that when building an arch or garland. But it's nice to buy helium-quality balloons in case you use them in other contexts.
Are Balloon Arches and Garlands the Same?
Balloon arches are a bit more advanced than balloon garlands because the arch requires more structure and has some limitations to how you use it. In comparison, a garland can go up on top of a photo booth or be hung above a gift table.
It's up to you whether you choose to make a balloon arch or garland, just take some time to review photos and know the difference to ensure your party looks the way you'd hoped. 
A balloon arch generally requires more balloons and more work. That's because they must be large enough to walk under. In contrast, people generally hang a balloon garland over a doorway or in a photo booth. They can be much smaller but still make a statement at your party.
Garlands also do not require structure in the same way, which means they can be easier to transport or assemble at an event venue. Learn how to transport an assembled balloon garland if you're planning a party somewhere other than your home where you can do your assembly well in advance.
Is a Balloon Arch Kit Worth It?
The answer to this one probably depends on how creative and crafty you are. No matter what, you'll need the foundation of the arch. You might be able to reuse materials from an arch that you built for another party and avoid purchasing new materials.
But generally, yes, it is very worth it to purchase a balloon arch kit. That's because creating an arch will be frustrating without the right materials. You need to be a very skilled balloon artist to not need step-by-step directions and assistance building an arch.
Want to learn how to make your own balloon garland? Read up on the blog to avoid purchasing a full kit and have more freedom to purchase balloons and style the garland to match your party theme.
What Do I Need to Buy to Make a Balloon Arch?
Before starting your balloon arch, assemble the following materials.
Balloons (ensure they are different sizes and that the colors work well together)

Balloon pump (you don't want to have to inflate all balloons manually)

Chicken wire or decorating strip for a balloon garland

Wire cutters, if using chicken wire

Mounting materials, such as nails or thumbtacks

Glue dots

Additional decorations, such as ribbons, if desired
Looking for Balloons for your party?
How Much Does a Full Balloon Arch Cost?
Many balloon artists charge per linear foot for balloon arches. Others might have small, medium and large arch designs. But regardless, you'll need to be ready to pay no less than $200 for an assembled arch that is 8 feet tall by 8 feet wide. The larger the arch, the more expensive it will be.
It also depends on where you live and the availability of balloon artists. The fewer artists in your area, the more they might charge because they own the market.
If your budget for your party is small, building the arch on your own is a wise choice. Just start with a well-reviewed kit that will set you up for success. And consider building a garland first since it is easier than a full arch.
How Much is a DIY Balloon Arch?
Most DIY balloon arch kits max out at $50. You'll still have your time invested in making this party decoration, but you will save a few hundred dollars by doing it yourself. If your budget for your party is small, invest in a good kit and try to have fun with the process.
Or, if you're planning a party somewhat last minute, you might struggle to find a balloon artist who isn't already booked up for that day. Building your own arch saves money and helps you work with limited timeframes. Plus, you can personalize it with ribbons, flowers or other additions to make it more your own.
Balloon Garlands Available on SoNice Party
SoNice Party has several outstanding balloon garland options. Here's a look at a few of the most popular.
This kit is popular for graduations, retirement parties, New Year's celebrations and even Steelers-themed celebrations due to the black, silver and gold option. But you can also go with all chrome, gold or rose gold. The multi-colored option is beautiful for a variety of party types.
The themed balloon garland comes with everything you'll need to make a charming garland to meet your needs. You'll find everything from a mermaid's tail to a champagne bottle popping. Use this garland to celebrate any occasion, such as Halloween, Saint Patrick's Day or your child's soccer season accomplishments.   
If you want to create a basic balloon garland that features standard colors, the Colors Balloon Garland is perfect for you. It comes with the balloons you'll need to assemble the garland as well as 16 feet of chain and 100 glue dots. It's perfect for any party.
You cannot beat the price of the Balloon Garland Set. At just $2.99 you can customize the garland to meet your needs with the colors and styles of balloons that most interest you. You won't have any trouble hooking the balloons to the chain to create a garland with ease. Learn how to use a balloon garland kit from our blog post.
Signup for a wholesale account to get the best prices on larger orders.
Further Reading: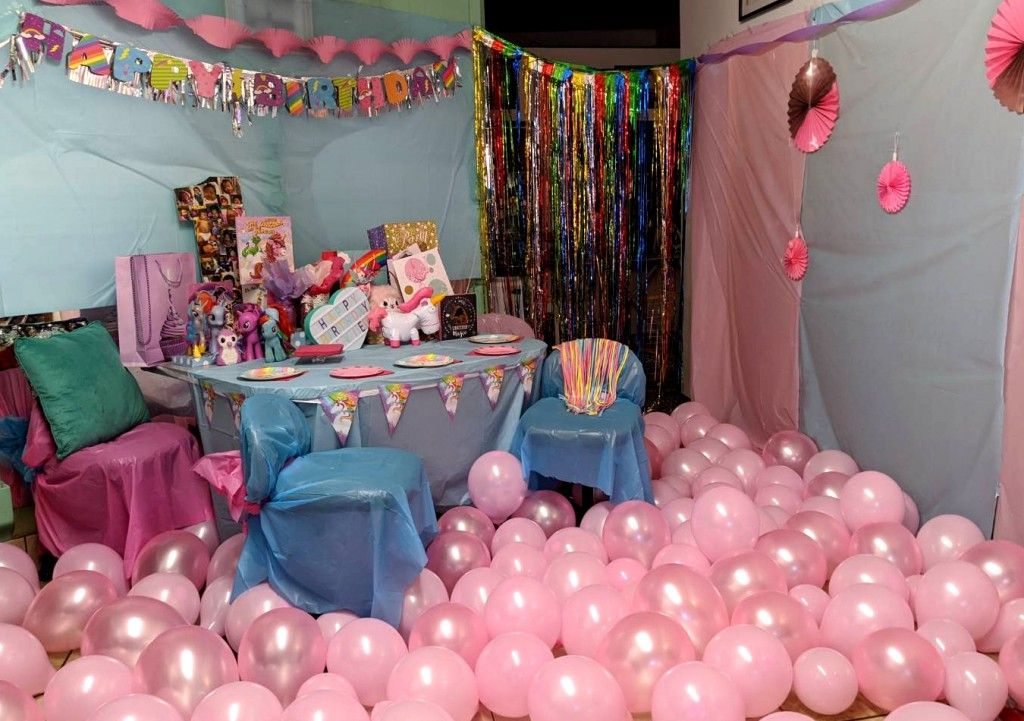 Before importing party decorations from China, learn the limitations and risks. Check the most important factors to consider before ordering.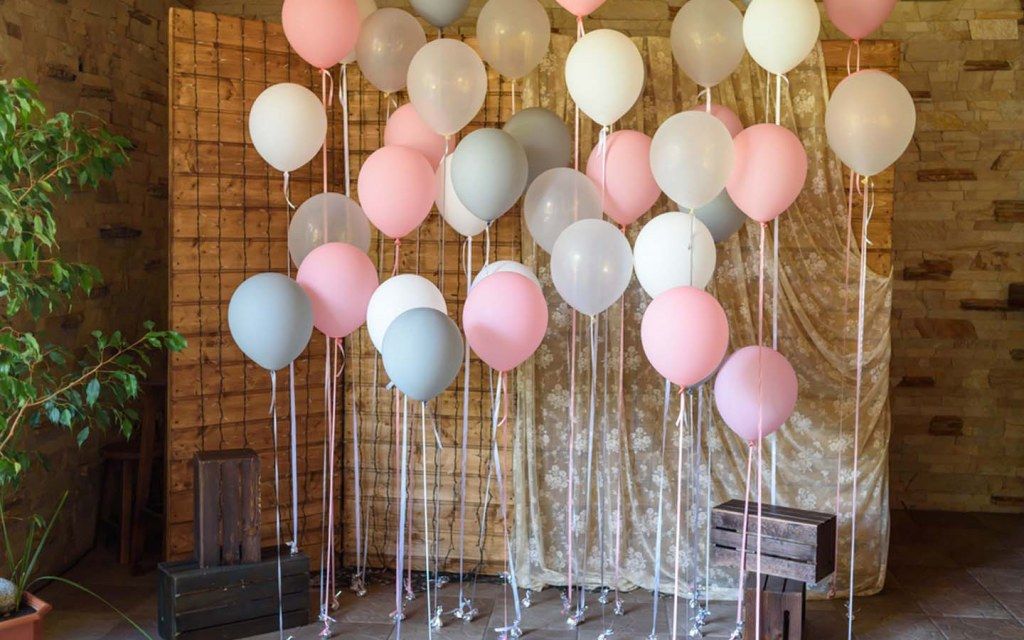 Looking for information on how to start a successful party supply store? Here's your 10-step guide to build your business.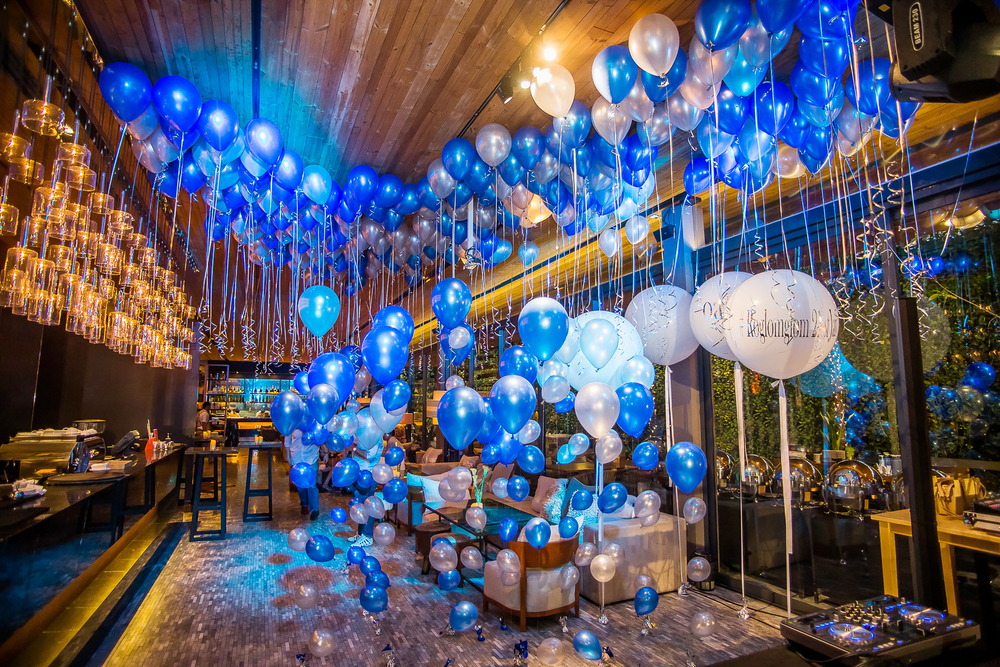 Looking to stock your party supply store? Here's a look at the best places to buy wholesale balloon supplies that will delight your customers.