How to Use a Balloon Garland Kit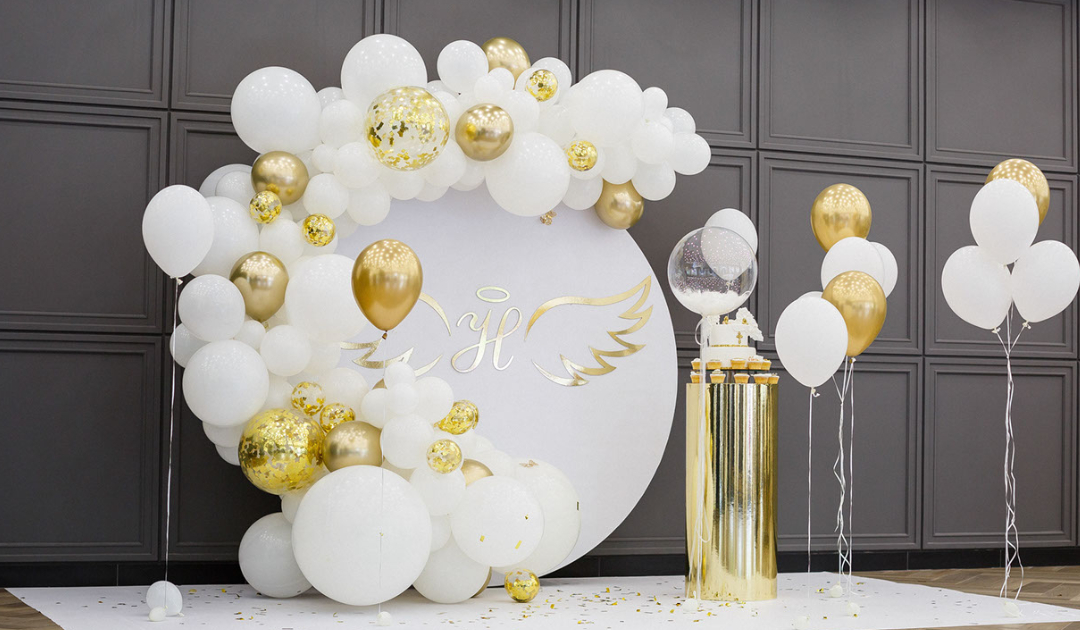 The easiest way to build a statement piece for your party is a balloon garland kit. Balloon garlands have grown in popularity over the years thanks to the attractive photos from parties and increased use of social media.
There are some awesome kits out there to help you get started and design a garland that fits the theme and party atmosphere you're working to create. But from there, you'll need to understand how to build the garland. We'll explain how to use a balloon garland kit and share several outstanding kits.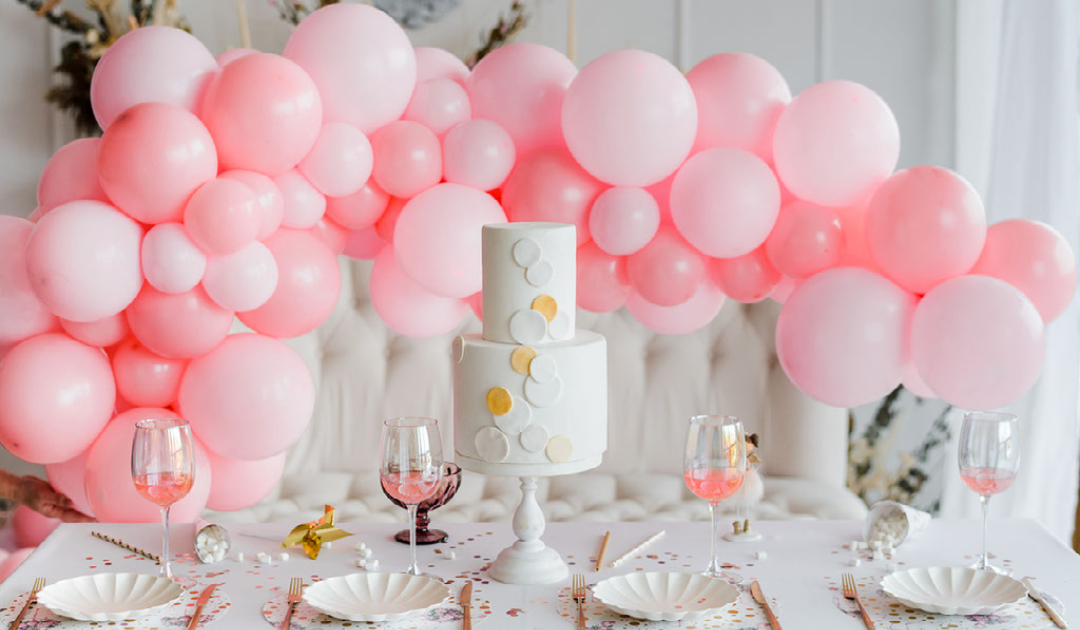 Step-by-step Directions for Using a Balloon Garland Kit
Balloon garland kits come in a variety of styles. Or you can get a generic balloon garland set that has the necessary chain and point glue and you can pick what colors or styles of balloons to add to the garland. Pick out the perfect colored balloons to match wedding colors or other specifications to design your own kit but with the necessary materials.
Once you've gathered the necessary materials and are in a space large enough to inflate and assemble the 100 balloons required for the garland, you're ready to get started.
Step 1: Inflate Balloons
If you went with the generic kit that only comes with the chain and glue, make sure you've chosen balloons in various sizes. Our kits with balloons feature 3 balloon sizes: 
80 balloons that are 10-inches

20 balloons that are 12-inches 

3 balloons that are 18-inches
Inflate your balloons. You can do them all at once or do them in groupings of 20 or so depending on how much space you have. Make sure you're tying tight knots to prevent air leakage and keep your balloons looking great throughout your party.
Step 2: Measure Your Decorating Strip
Get out your balloon garland chain and measure how long you want your garland to be. Most pre-fab kits you'll find on SoNice Party are 16 feet long. We find this is ideal for the garland to hang horizontally across the top of a photo booth or backdrop and then down one side vertically. However, you can adjust the size to meet your needs by shortening it up if that's what the space needs.
Step 3: Insert Balloons into the Chain
Next, you'll take the knotted ends of the balloons and insert them into the decorating strip or chain holes. Pull the knots through gently and secure them. Try to use various balloon sizes and colors as you go along the chain. This will keep your garland visually interesting. 
Adding balloons to the chain is somewhat tedious and requires some time and patience. If your party is at another location, read up on How to Transport an Assembled Balloon Garland. We have all the tips and tricks to help ensure a smooth party.
Step 4: Hang the Garland
Place the garland in the location where you plan for it to hang during the party and see how it looks. You can make adjustments now to mix up the balloon sizes where it looks too perfect.
Have fun with adding themed decorations near the garland to make it really speak to who your party guests are and what you're gathering to celebrate. You can use banners, tissue fans, photo booth backdrops and more to build a fun area where guests can gather for photos.
How to Use a Balloon Garland
You can use a balloon garland in several different decoration spaces within your party. Here's a look at some places to consider using one.
1. Photo Booth
This is undoubtedly the most popular location for a balloon garland since people love taking photos. It will create a bold and attractive backdrop for any type of party.
2. Over Entryways or Doorways
A balloon garland can signal that the party is this way, through a door or entryway. It will set the tone before guests make it to the main party room and can help guests get excited for what's to come.
Looking for a Reliable Party Supplier?
(we offer good prices for wholesalers)
3. Behind the Seat for the Guest of Honor
Create a beautiful backdrop for photos of your guest of honor opening presents or playing games with a balloon garland hung behind their seat. 
4. Around Gift Tables
Show guests where to share their gifts with a stunning setup that includes a balloon garland. Guests can't miss this table and that way they'll know where to place their gifts so they can free up their hands for drinks, snacks or other party items to start enjoying the celebration.
5. Near Food Tables
When placing a balloon garland near a food table, make sure you are not putting it too close to where the heat will harm your balloons or cause a fire. But you can highlight the fun menu you're offering and invite guests to get started enjoying the delicious fare.
Best Kits for Making Balloon Garlands
You'll find many great options for balloon garlands on the SoNice Party website. We'll highlight a few of those and the party themes they are ideal for.
The kits come with everything you'll need for assembly, other than a balloon pump. In a kit, you'll find: 
This kit comes in 5 color options. The black, silver and gold chrome balloons are great for graduations and retirement parties. But you can also get the kit in silver, gold or rose gold chrome. 
The multicolor will make for a fun kid's party decoration that will be sure to delight party guests. The colors are reminiscent of a mermaid and super attractive.
If you can dream of a party theme, we probably have a balloon garland to fit that theme in this product line. You'll find everything from donuts to Lakers themes. It comes with everything you'll need to assemble a stunningly themed balloon garland.
Planning a baby shower? Get the gender reveal garland for a fun decoration. Or what about a trendy TikTok party? There's a garland for that too. The champagne garland is perfect for any sort of sophisticated celebration and has a fun bottle at the top to make it look like the party is popping the champagne!
This balloon garland is simple and great for any sort of party theme. You'll find plain colors, such as soft pink or blue, or a bold multi-colored garland that will make your birthday celebration pop with color. And since it comes with everything you'll need, it's an easy way to get started with making a balloon garland.
How Do You Hang a Balloon Garland?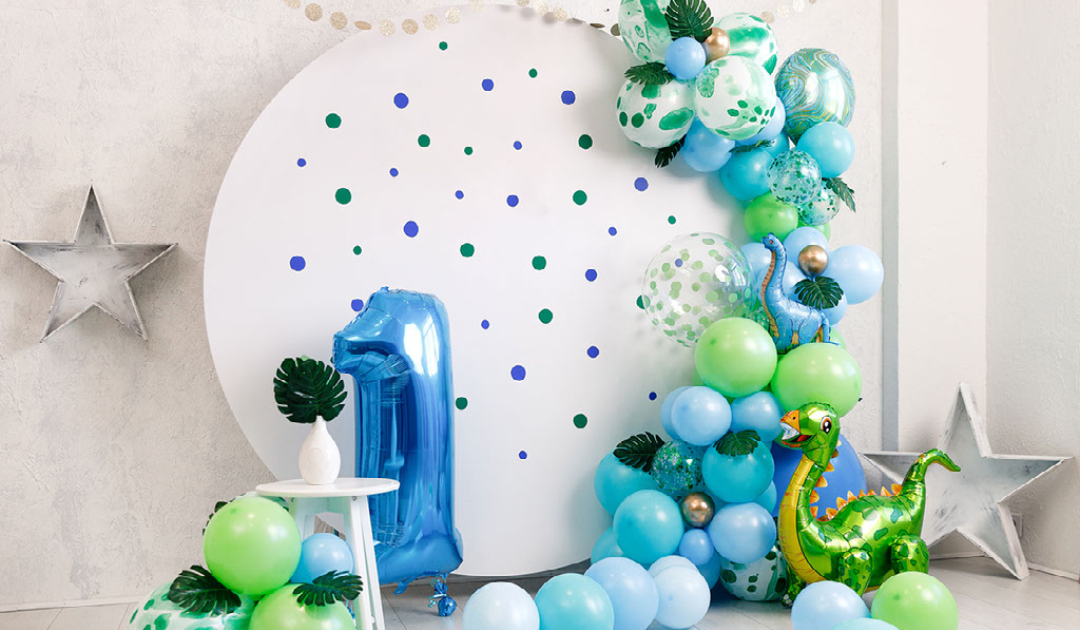 You can hang a balloon garland using command hooks to prevent damage to your walls or the walls of your event venue. Just place the hooks where you want your balloon garland to start and end. Hang the garland by the chain on the command hooks. 
You might need a few hooks between the beginning and end of your garland. And if you want a vertical section to frame your photo booth, adding some hooks down the side to keep the garland from swinging or swaying as people get in place can help make for a good experience.
Try to ensure that the hooks are entirely covered by the balloons. Ideally, you don't want to see what the garland is hanging from as that will detract from its attractiveness.
If you're searching for the perfect balloon garland materials, SoNice party has everything you need for a fun celebration. From crucial party supplies to fun decorations, shop our collection now or sign up for a wholesale account for the best bulk prices.
Further Reading: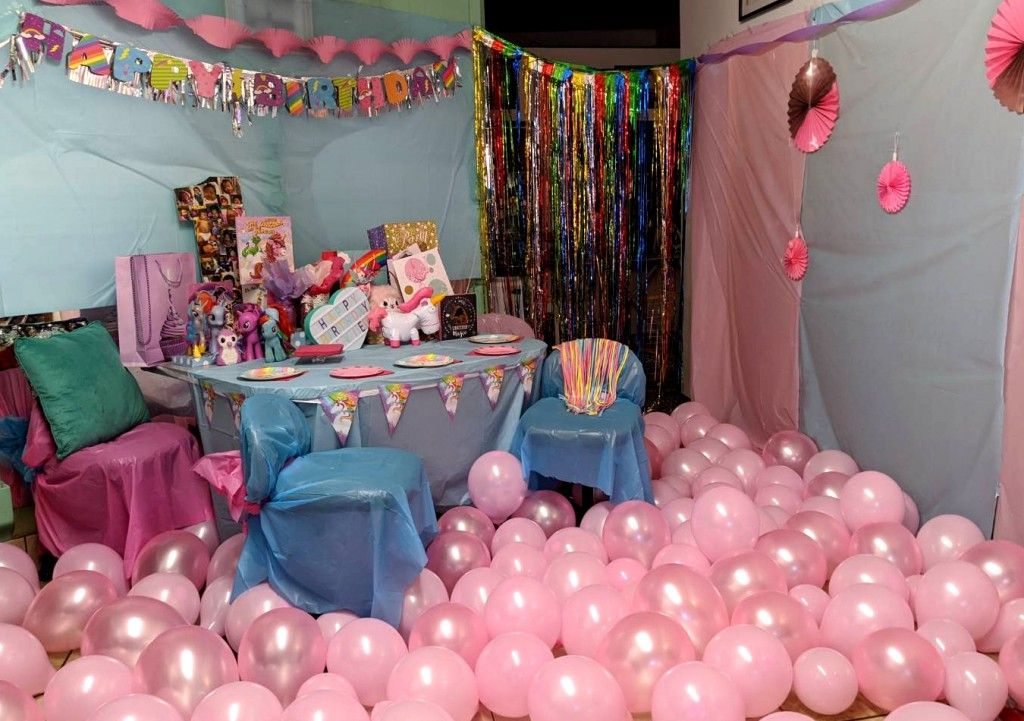 Before importing party decorations from China, learn the limitations and risks. Check the most important factors to consider before ordering.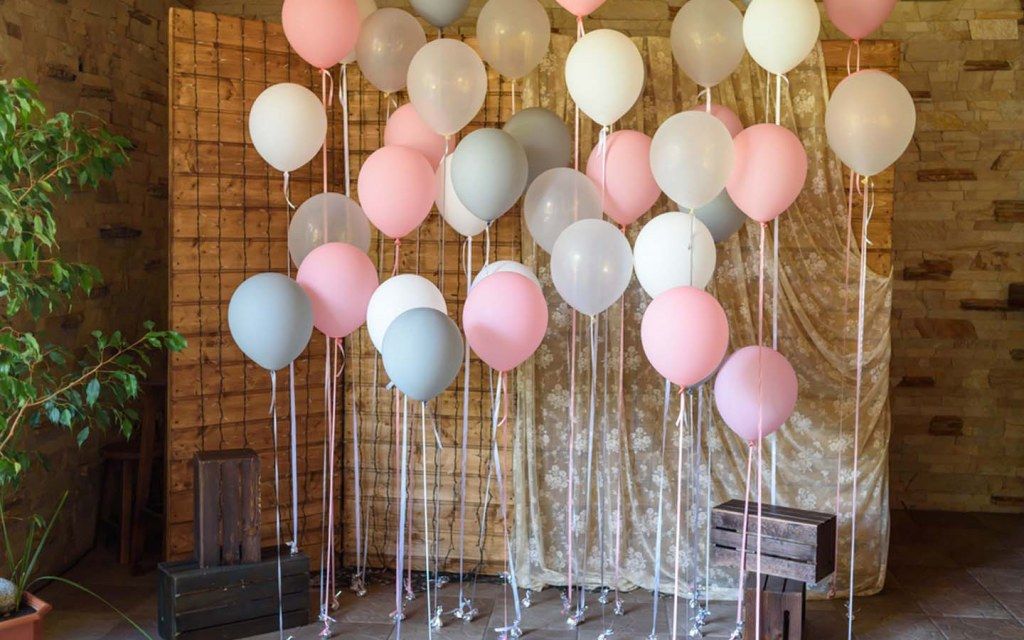 Looking for information on how to start a successful party supply store? Here's your 10-step guide to build your business.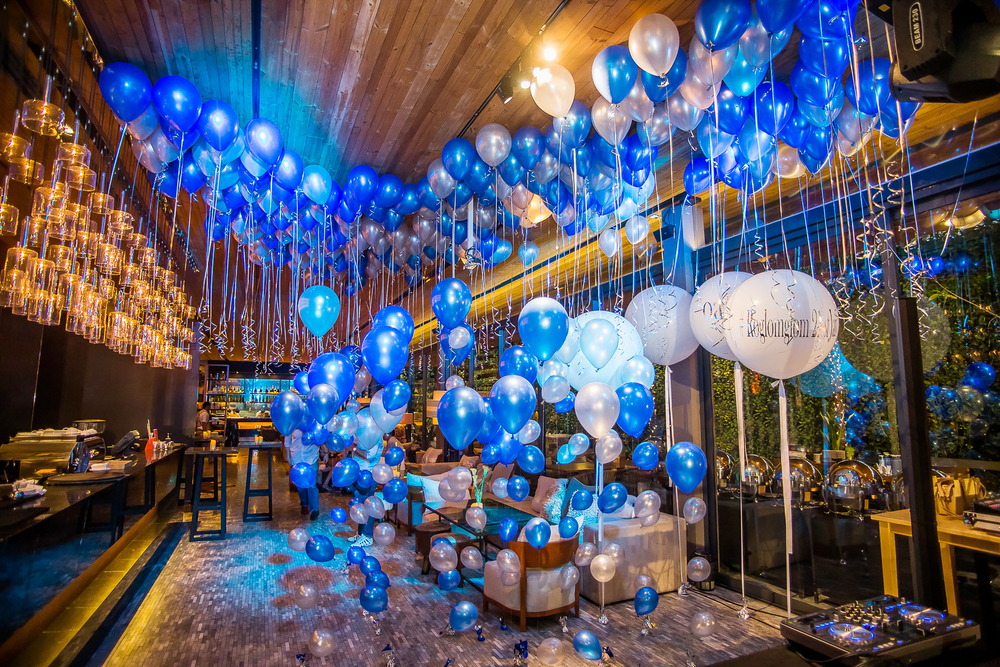 Looking to stock your party supply store? Here's a look at the best places to buy wholesale balloon supplies that will delight your customers.