Gold Party Supplies That Makes Your Guests Feel Like Royalty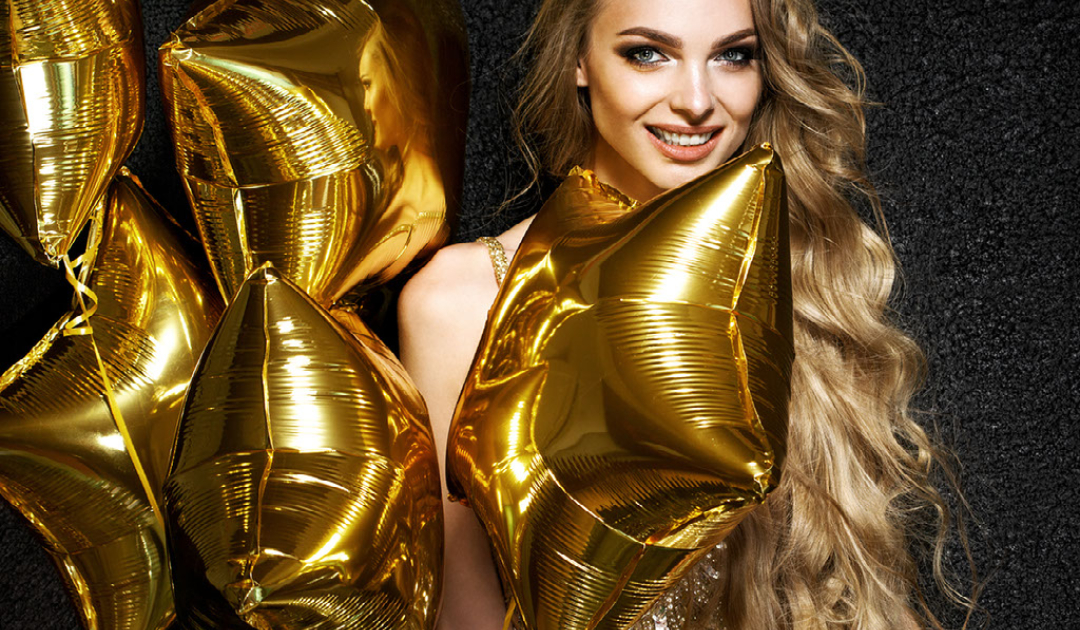 Want to throw a fancy party? Gold party supplies will make your guests feel distinguished while adding a classy look to your party. 
There are so many ways to add gold to a party. We've put together some ideas to help you integrate the shiny beauty gold can offer your party.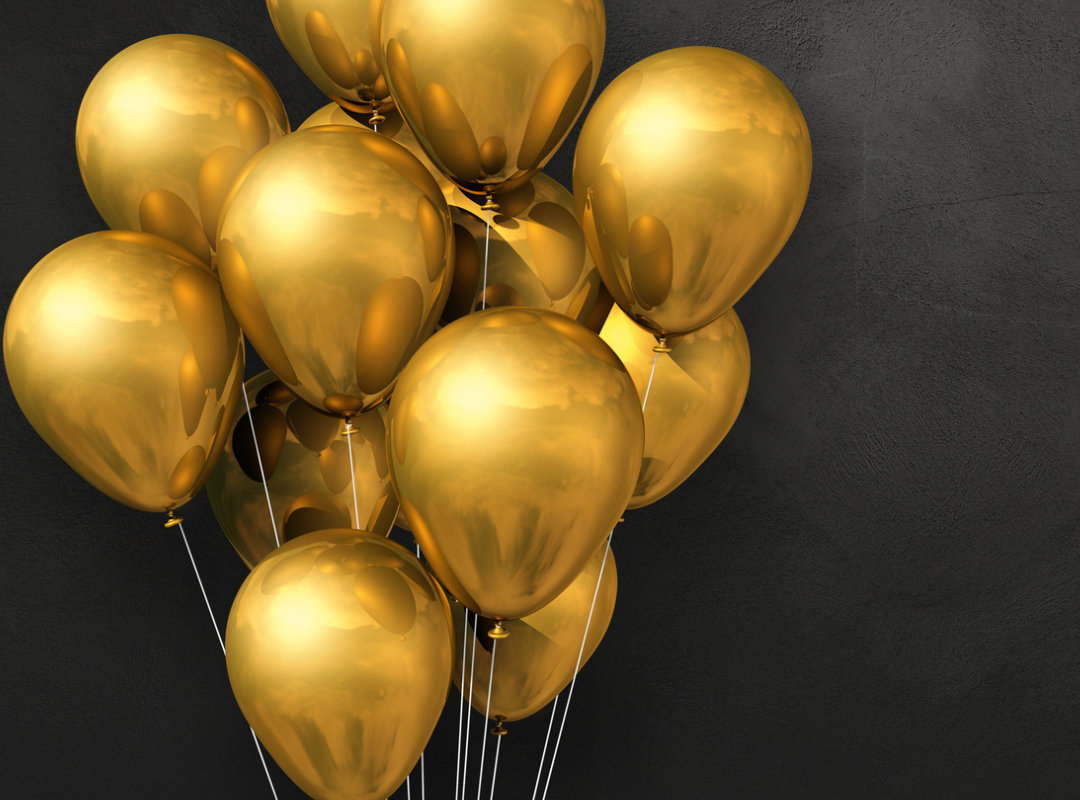 What Colors Go Well with Gold?
If you want gold to be more of an accent color, consider these classic color pairs.
Black and white or grey and white

Blue

Pink

Green

Purple

Turquoise and red
How you pair gold with another color will set the tone for your party and will speak somewhat to your party's theme. For example, you might mix pink and gold for a soft look for a baby shower. Or you might accent black and white with gold for a sophisticated office party.
Want a softer look? Consider how to add instant party glamor with rose gold party supplies.
Gold Party Supplies Ideas for Your Next Party
Ready to start planning a party that uses gold as a primary or accent color? Here's a roundup of some fun ways to incorporate these shiny party decorations.
1. Use Number Candles for Birthday Parties
These gold number candles in 0-9 offer a fun way to celebrate a birthday party. Perhaps your cake is decorated in one of the above listed primary colors and you just want gold to be a nice accent for your cake. This is a great way to celebrate a sophisticated landmark birthday, such as 30 or even 90. They'll add class to any cake.
2. Add Gold Cake Numbers
Not interested in using candles on your birthday cake? No problem! Just use these gold cake topper numbers. The guest of honor won't have to be pressured into blowing out the candles or enduring people singing "Happy Birthday" if they don't want to. 
Another option is to top a standard cake with this LED Star Happy Birthday Cake Topper. That way, you don't have to special order your cake but you'll still have a fancy, themed cake for any party.
Want a cake topper that is Spanish? You'll love this acrylic cake topper that reads "feliz cumpleanos." 
Looking for a Reliable Party Supplier?
(we offer good prices for wholesalers)
3. Give Children a Special Headband
Children's birthday parties are so much fun. And children love to wear something special for their special day. This gold ear headband 12 pack can help create a fancy cartoon-themed party. These headbands also come in red, pink, purple and blue if your party guests prefer those colors.
4. Use Gold Cutlery
You can get disposable cutlery that is gold. Get this 50-pack of fancy party knives along with matching forks and spoons. Using disposable cutlery also makes for far easier cleanup at the end of the party. 
5. Add in Gold-trimmed Disposable Plates
The gold-trimmed plates will go perfectly with your gold cutlery. It's a great price for 50 plates and you'll get both dinner plates and cake plates so you only have to order one set and you're ready for your fancy party.
6. Create the Perfect Backdrop for Photos
Buy a metallic sequin backdrop/table cover to make an ideal photo location. You can use the backdrop to create a makeshift photo booth where guests can take photos with their guests. The backdrop is 4-foot by 8-foot but it should be enough for small groups of 2-3 people to take photos with a classy backdrop.
7. Get Gold Balloons for Birthday Parties
This 34-inch Mylar Balloon Set spells out "HBD" or the abbreviation for happy birthday. You can get it in gold, silver or rose gold to match your party design and unique needs. Add it to your sequined backdrop and you have the perfect photo booth. But you might not want both to be in gold because they'll blend too much. Consider purchasing the balloons in silver to go with the gold backdrop for outstanding photos.
8. Hang This Acrylic Gold Happy Birthday Sign
This 15-inch acrylic happy birthday sign is ready for you to just unwrap and hang. It's an instant party decoration that will look great as part of a centerpiece or wall decoration. Create a wall collage using the sign and some balloons for a makeshift photo booth.
9. Fill These Balloon Blocks with Your Accent Color
This is a creative way to incorporate balloons into your party but without having them just floating in a bunch. This 3-pack of HBD balloon blocks frees you up to place balloons of any color inside and stack them to make a focal point in your party room. The blocks are available in both gold and silver.
10. Use Gold Balloon Banners to Set the Tone
You can spell out so many different messages using mylar balloons. We have plenty of preset designs, but you can also use these 16-inch foil letter balloons in A to Z and 0 to 9 to create the perfect custom message. Need something bigger? We also have 34-inch gold foil balloon numbers.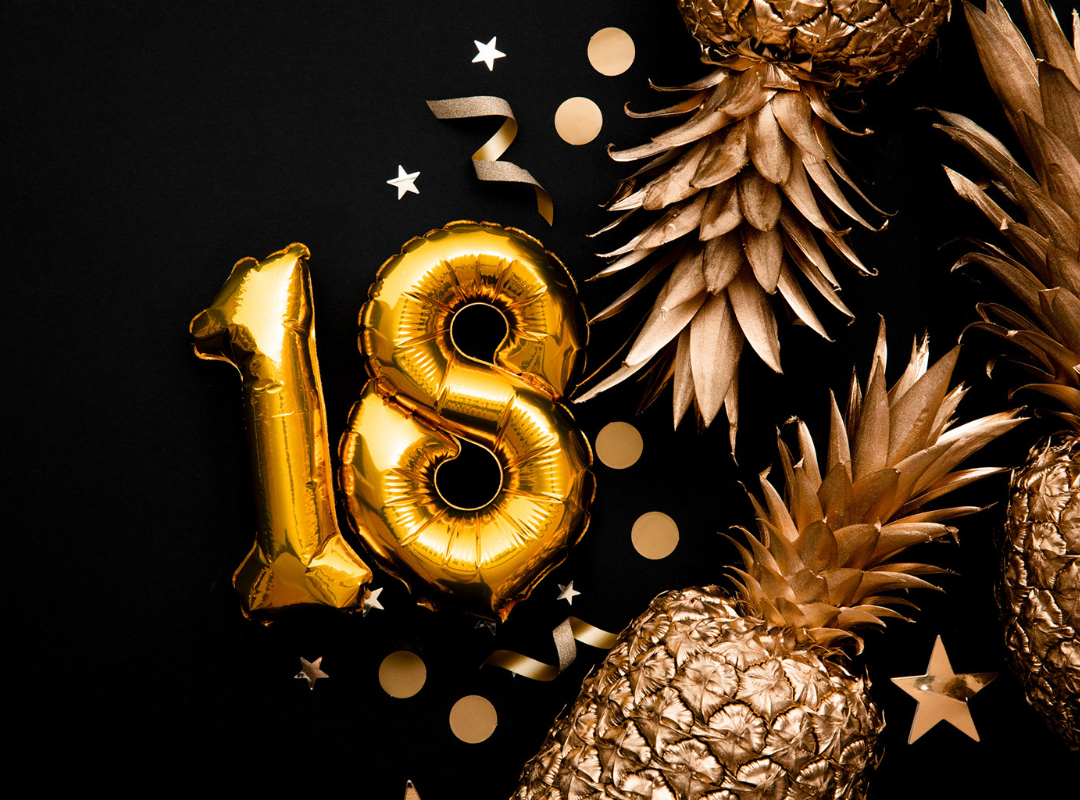 Planning a tropical party? You'll love this adorable foil balloon "Aloha" set that has gold letters with a pineapple as the O and a leaf on one side and a flamingo on the other.
Celebrating a graduation, engagement party, baby shower or another special occasion? Get this foil balloon banner that reads "Congrats." For a specific graduation sign, get the mylar balloon banner that says "congrats grad."
Another generic gold balloon sign that is perfect for any party is the 16-inch foil balloon welcome set.
Further Reading: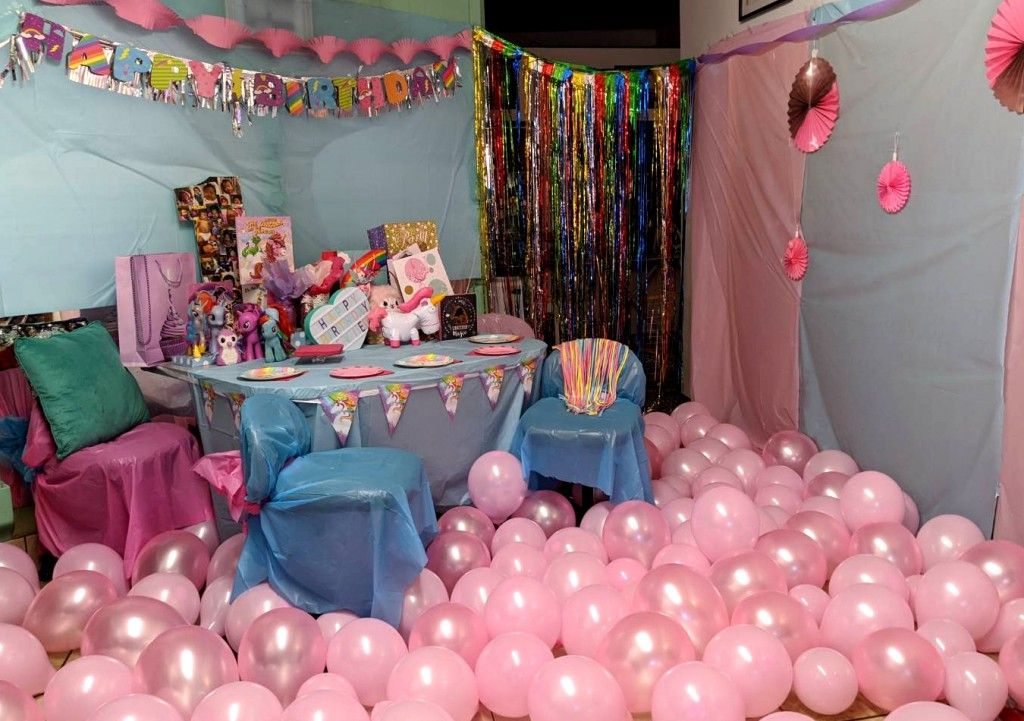 Before importing party decorations from China, learn the limitations and risks. Check the most important factors to consider before ordering.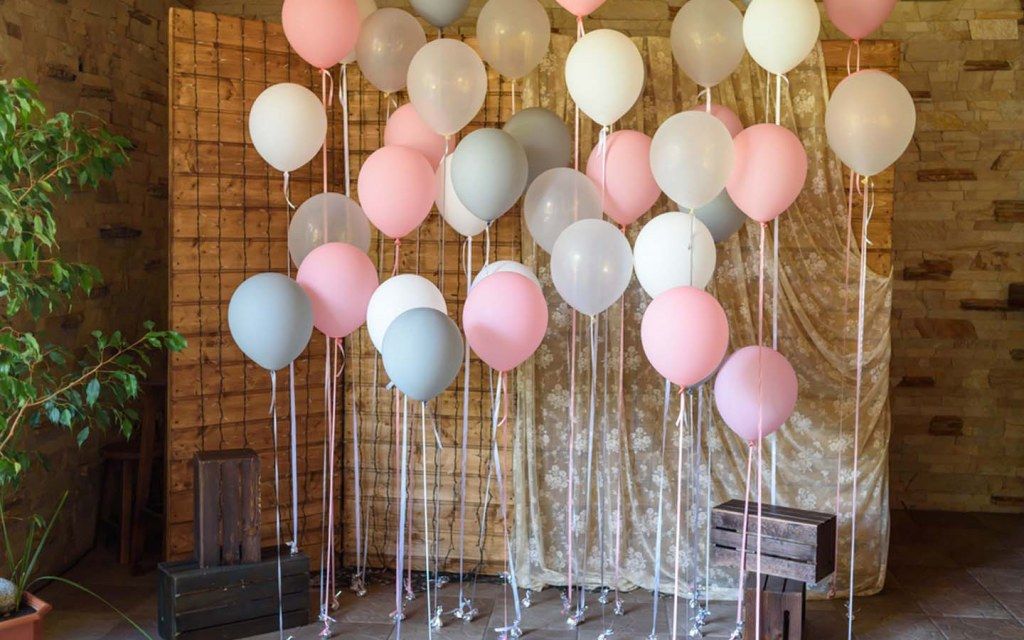 Looking for information on how to start a successful party supply store? Here's your 10-step guide to build your business.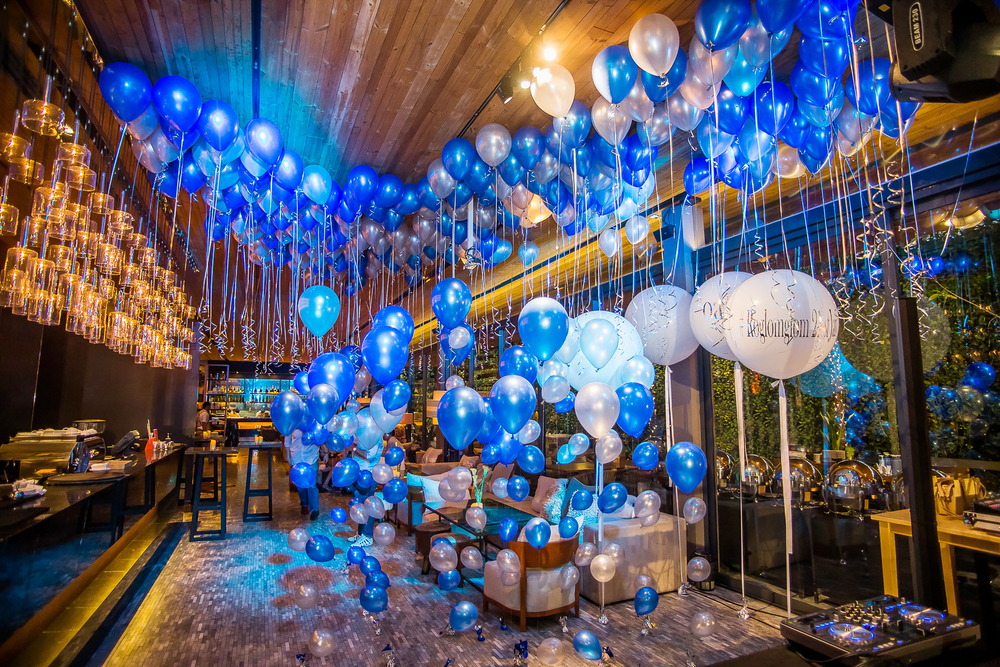 Looking to stock your party supply store? Here's a look at the best places to buy wholesale balloon supplies that will delight your customers.