​​Instant Party Glamor: The Guide to Rose Gold Party Supplies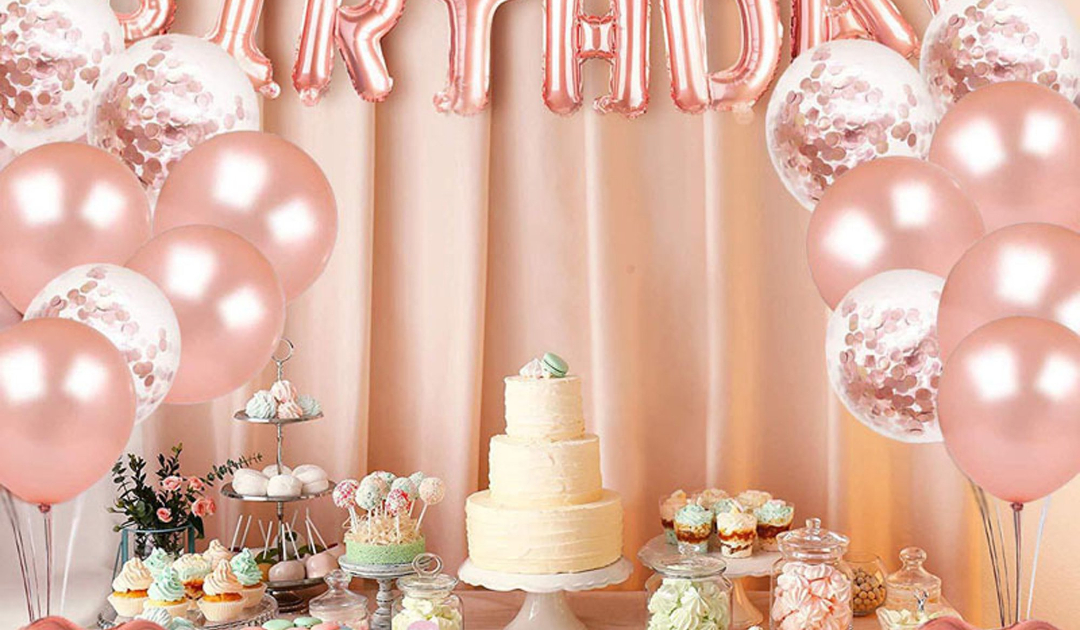 Rose gold is a trendy way to add glamor to both jewelry and parties. The stunning metal has hints of pink to it without looking like copper. Rose gold party supplies are on the most wanted list of supplies for many high-end party planners.
Add class, charm and glamor to a gathering with some beautiful rose gold decorations. Unsure about how to use these shiny, sparkling decorations for your next party? We offer a guide that outlines everything you need to know to make your party distinguished.
Color Pairings for Rose Gold Party Supplies
As you plan your party and look to integrate rose gold party decorations and supplies, you might be looking for complementary colors to go alongside the decorations. Here's a look at some outstanding rose gold color combinations from designers.
Teal

Gray

Rosewater

Lilac

Cream

White

Baby blue
To accomplish the most feminine color palette, integrate white or cream with your rose gold party decorations. But if you don't want that soft of a look, you can add in blue-green shades, such as teal.
An easy, yet not overly feminine combination is rose gold with soft grey or smokey blue. 
What Party Supplies Can I Get in Rose Gold?
We're so glad you asked! There are so many fun and attractive ways to integrate rose gold into your party decorations. Here's a look at some of the leading decorations from SoNice Party.
Celebrating an important birthday or anniversary? Top the cake with a numbered cake topper for a picturesque dessert table. These affordable 6-inch toppers come with numbers 0 to 9. But if you need repeating numbers like 22 or 99, just order two sets.
The toppers are made of acrylic and are a great way to transform a standard-looking cake into the party decoration of your dreams.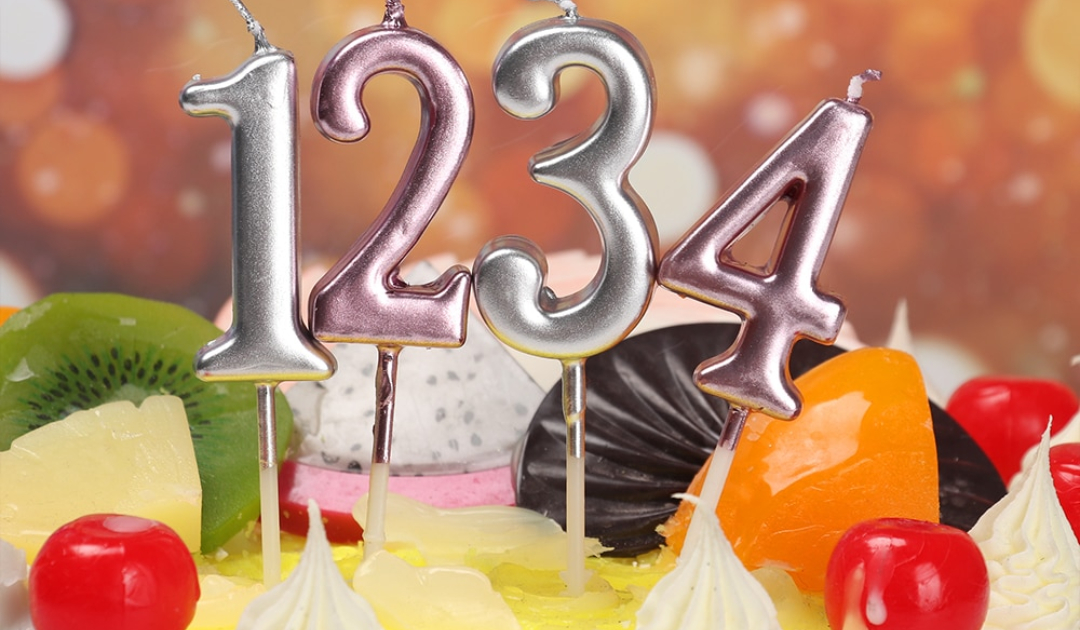 2. Cutlery Sets
If you want to sprinkle rose gold into your party decorations, cutlery sets are a great way to do it. We sell the following sets to help you glam up your place settings.
These fancy disposable cutlery sets make clean-up simple but offer a fancier atmosphere than standard plastic cutlery.
Inflate these balloon numbers with helium or regular air to decorate your party. They come with hooks so you can hang them to make the perfect balloon decoration. When inflated they are 34 inches. Packages include numbers 0-9. Purchase two packages if you need repeating numbers, such as 99.
Unsure about how to use balloon numbers or letters? Read up on our blog: The Key to Impactful Messages Is Letter Balloons. 
You can add these balloons to your photo booth to create an ideal backdrop for event photos. Or post photos to social media with announcements. Use the balloons to take photos and design custom invitations for your party.
Much like foil number balloons, letter balloons allow you to convey messages in a classy, yet fun way. 
Our letter balloons are about half the size of the numbers. That way, when you write out your message, it's easy for your guests or viewers to read. Once inflated, the letters are about 16 inches. Purchase letters individually to spell out the word you need to. Prices are affordable at $1.20-$1.50 per letter.
Looking for a Reliable Party Supplier?
(we offer good prices for wholesalers)
These cups hold 19 ounces, and they are super fun. It's the perfect party favor and party decoration mixed all in one. You can pick from gold, silver or rose gold for your tumblers.
And the cups are reusable, meaning guests will enjoy the cups for future use and can think of how much fun they had at your party.
6. Rose Gold Table Runner
Because rose gold is bold, you might not want entire tablecloths made from the metallic color. But a table runner offers a splash of color and class to standard white or black tablecloths.
Mix this with your cutlery for attractive place settings that are both classy and functional. To bring together your cutlery and table runner, you could also use rose gold napkin rings to put together your cutlery sets.
7. Rose Gold Fringe Backdrop or Door Curtain
Cover up an area of your home or party venue that you don't want guests to see or enter with a rose gold fringe door curtain. Although you're hiding what's through the doorway, you're still doing so in an attractive way.
Or you can create a stunning photo booth backdrop with a similar fringe. Add in some balloons, a banner, hanging metallic fans, or other party decorations and you'll have the perfect place to capture your memories.
8. Rose Gold Center Pieces
Get candle holders or vases that are rose gold to decorate your tables and make guests feel calm and welcomed. Using similar centerpieces for food tables can also help tie everything together nicely.
You can also get matching food risers to give your food table dimension and visual interest. Just be sure you don't overdo it on the rose gold. If you are using rose gold elements throughout your table decorations, everything might start to blend together. Sprinkle in some classic white and blush pink or other colors to avoid overload.
9. Make Your Own Rose Gold Cake Pops
Elegant and sweet, rose gold cake pops will be the talk of your party. Making the cake and the frosting is just like any other cake recipe. But where the magic comes in is transforming the cake into small balls and then finishing them with colorful, metallic rose gold decorations.
Provide boxes or treat bags for guests to take the cake pops home as a party favor. But don't hold back from also indulging in these fun treats at your party.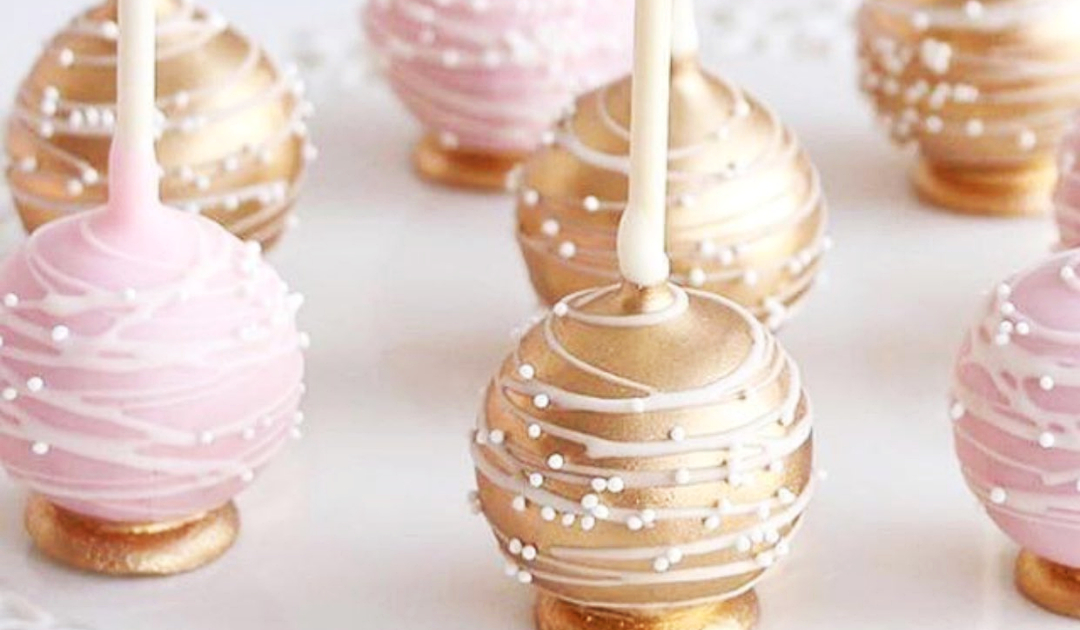 10. Build a Rose Gold Balloon Garland
Rose gold balloon garlands are stunning and trendy. Plus, you can have lots of fun with integrating other colors or white or other shades of pink. Just don't go too crazy with how many colors are in the garland.
A balloon garland can help you welcome guests to the party and serve as a neat backdrop for photos. Wondering how to get your garland to your event venue. Here's how to transport an assembled balloon garland. 
Where to Find Rose Gold Party Decorations
Due to the metallic color's popularity, it is easy to find rose gold party decorations at just about every location where party decorations are sold. But if you want your party to be truly distinctive or you need bulk party supplies, look to the decorations from SoNice Party Inc. 
Sign up for a wholesale account for bulk discounts on large orders. 
Further Reading: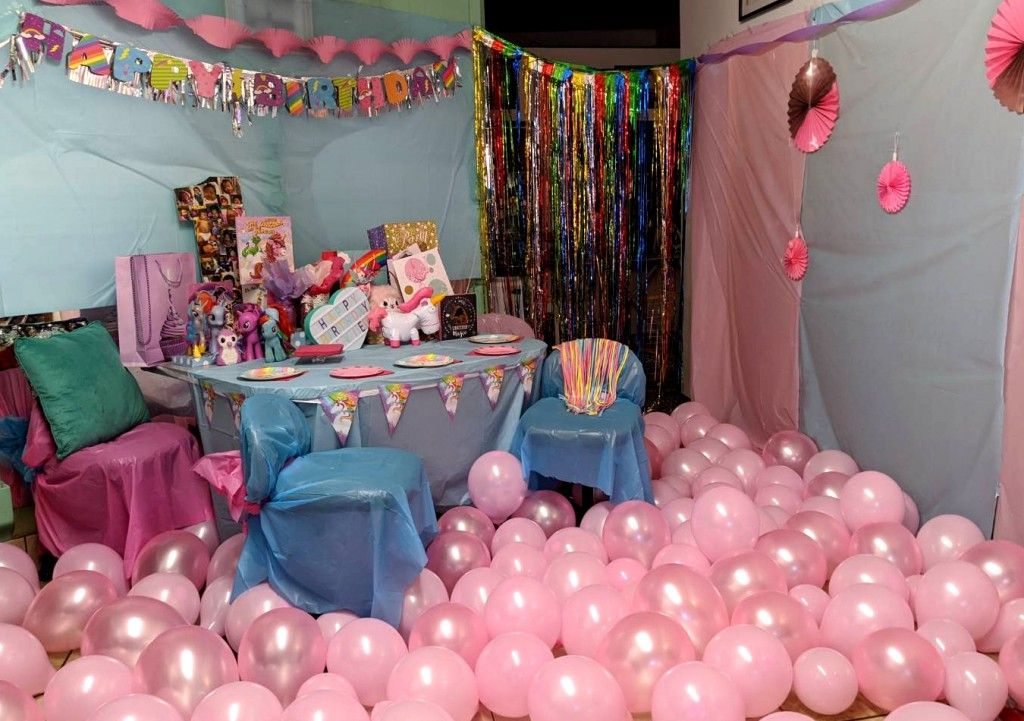 Before importing party decorations from China, learn the limitations and risks. Check the most important factors to consider before ordering.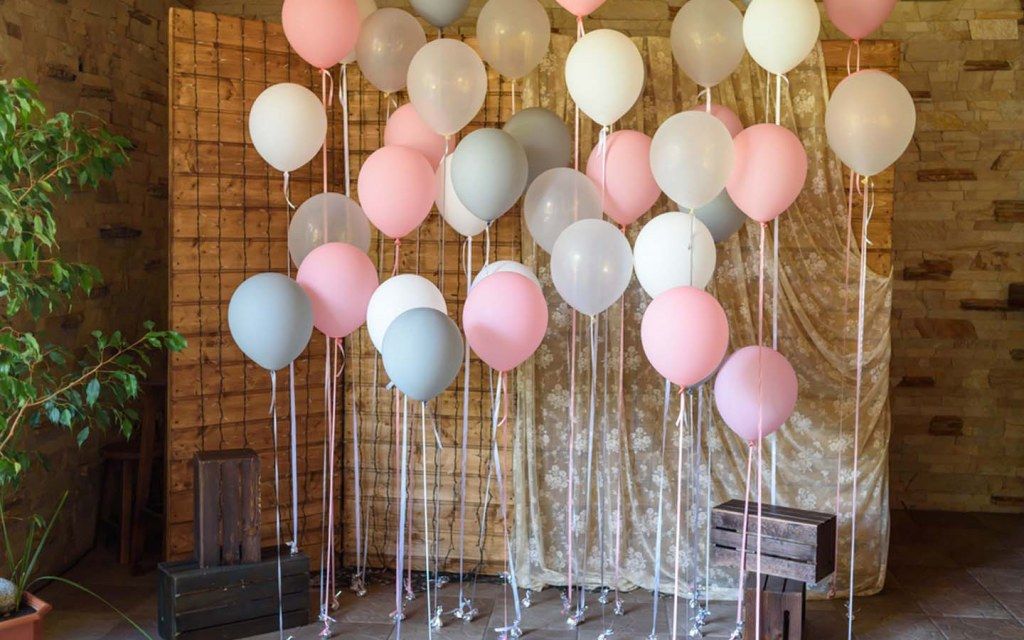 Looking for information on how to start a successful party supply store? Here's your 10-step guide to build your business.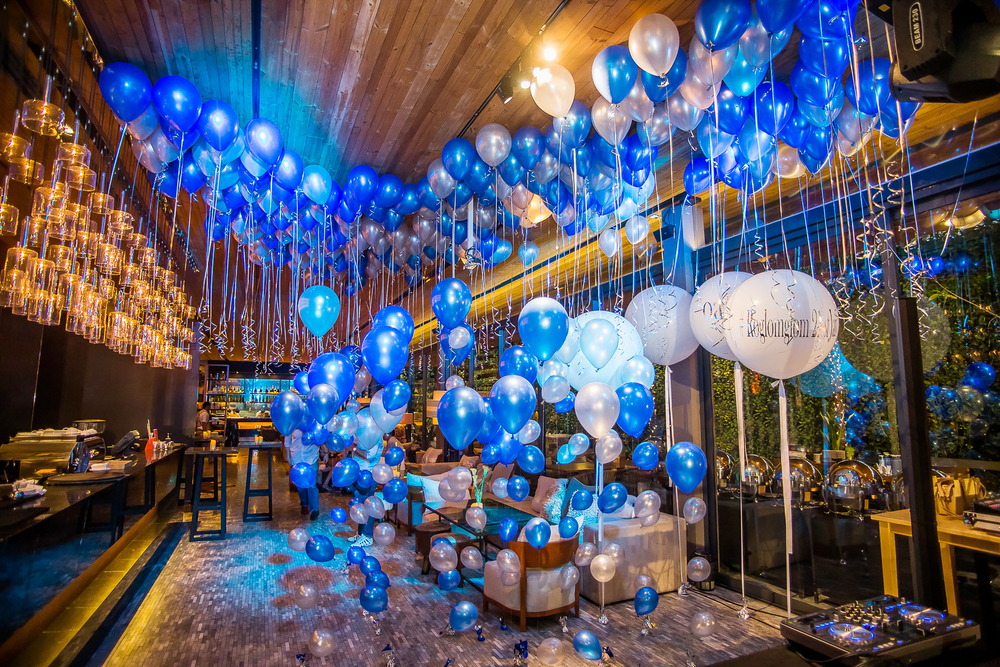 Looking to stock your party supply store? Here's a look at the best places to buy wholesale balloon supplies that will delight your customers.