Picture-perfect Graduation Party Decoration Ideas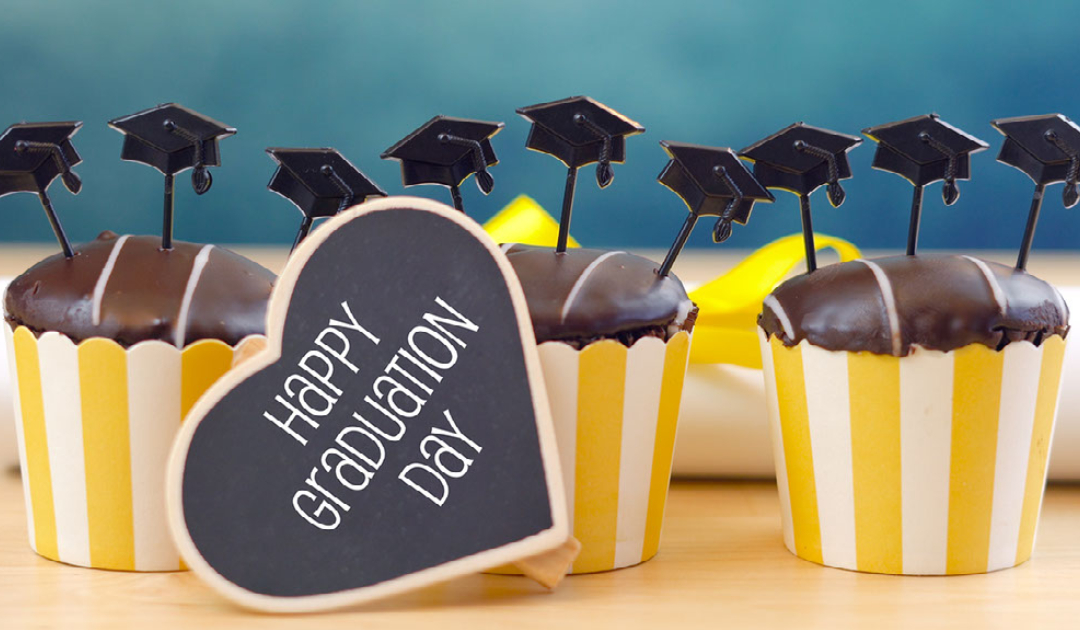 Graduation is a rite of passage, but also a celebration of hard work and new beginnings. If you have a graduate in your family this school year, read up on these fun graduation party decoration ideas that will make this important occasion memorable.
10 Graduation Party Decoration Ideas
With some simple, affordable party décor, you can turn your home or venue into the picture-perfect location to celebrate your graduate. Here are some ideas to get you started.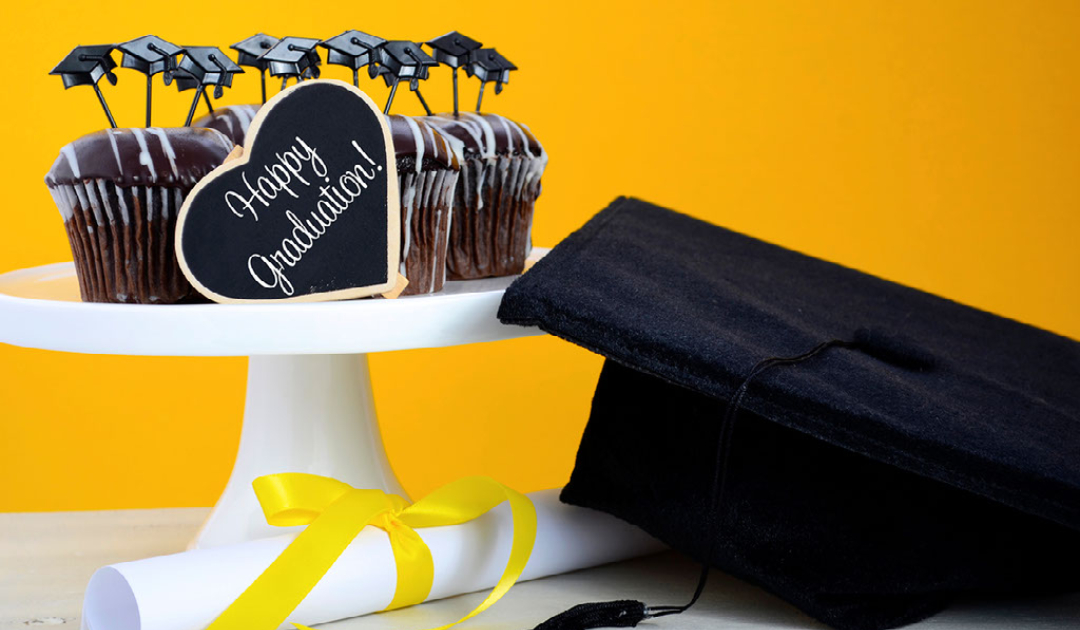 1. Start with a Graduation Cap Decorating Party
Those plain black caps and gowns allow little room for self-expression. Help your graduate make the day match their expectations and highlight who they are. Host a graduation cap decorating party to kick things off on a fun, celebratory note.
Gather up some art supplies and allow your graduate to invite some friends over. Other parents will appreciate the opportunity to help their child feel special and celebrate the occasion as well. 
As you put together the art supplies, consider the school's colors and ensure you keep things tasteful. You don't want your child to face being turned away on graduation day because their cap didn't meet the requirements.
2. Build a DIY Backdrop
Bold, eye-catching backdrops are popular for today's parties. Choose a wall that can be the centerpiece of your celebration and have fun with it. 
Think about traffic flow and how easy it will be to use this backdrop for photos of your graduate. Use mylar congrats grad banner balloons to spell out a message. Add in streamers with your child's school colors and some graduation cap decorations and you'll have a focal point for your party.
3. Assemble Charming Graduation Cap Party Favors
If you're crafty, you'll love this party favor idea. Use tubes with colored candies inside. Over the lid of the tube, wrap black construction paper and then put a square of construction paper over the top of the lid. Add a tassel and you've created fun themed party favors that will decorate your tables and add tons of charm to your party.
As you pick your candies, consider your child's school colors or the party theme colors. 
4. Set the Scene Outside with Yard Signs
Graduation parties are often not on the same day as graduates walk and receive their diplomas. You can show your graduate how much you care with yard signs to celebrate the occasion. And then on party day, the yard signs will make it clear that your guests have arrived at the right home for the celebration. 
5. Show the Graduate's Important Moments and Accomplishments with a Photo Board
Many graduation parties focus on the future to celebrate what the graduate will do next. But take some time to celebrate the accomplishments your child made over the last several years with a photo board.
Looking for a Reliable Party Supplier?
(we offer good prices for wholesalers)
This can include outstanding grades, involvement in extracurricular activities, awards, praise from teachers, etc.
While celebrating accomplishments, you can also demonstrate your child's important moments over the years. Include photos growing up as you celebrate this important rite of passage. 
6. Build a Photo Booth Backdrop
Photo booths are popular party decorations. Creating a social media-worthy photo of the graduate with friends and family will help you remember this special day. 
You can create classy photo booths or light, fun ones that speak to your child and their interests. Start with a simple congrats grad graduation banner with tassels as a centerpiece. Add in balloons, colorful tissue paper and perhaps the year of the child's graduation and you'll have a memorable photo backdrop.
7. Delight Guests with a Cereal Bar
As your child moves from one stage of life to another, cereal can be a fun way to celebrate. Putting out jars of cereal offers guests something sweet and memories of their childhood and slow Saturday mornings. 
You can still have cake at the party if you want to or skip the cake entirely to save on the time cutting and serving. That way, you have more time to spend with guests while still offering a fun sweet treat.
8. Decorate with Balloons
Nothing says party more than balloons. And balloons outside can help guests know they've reached the right house. This graduation balloon bouquet is fun and says let's celebrate!
Place balloon bouquets throughout the party or get smaller balloons to use on tables to keep things festive and fun. 
This chrome balloon garland kit is also perfect for a graduation party because of its colors. Or you can create your own using the balloon garland kit set. That way you can choose the colors and balloon designs that match your party theme or school colors.
Unsure about where to get started with a balloon garland? Read up on how to make your own balloon garland.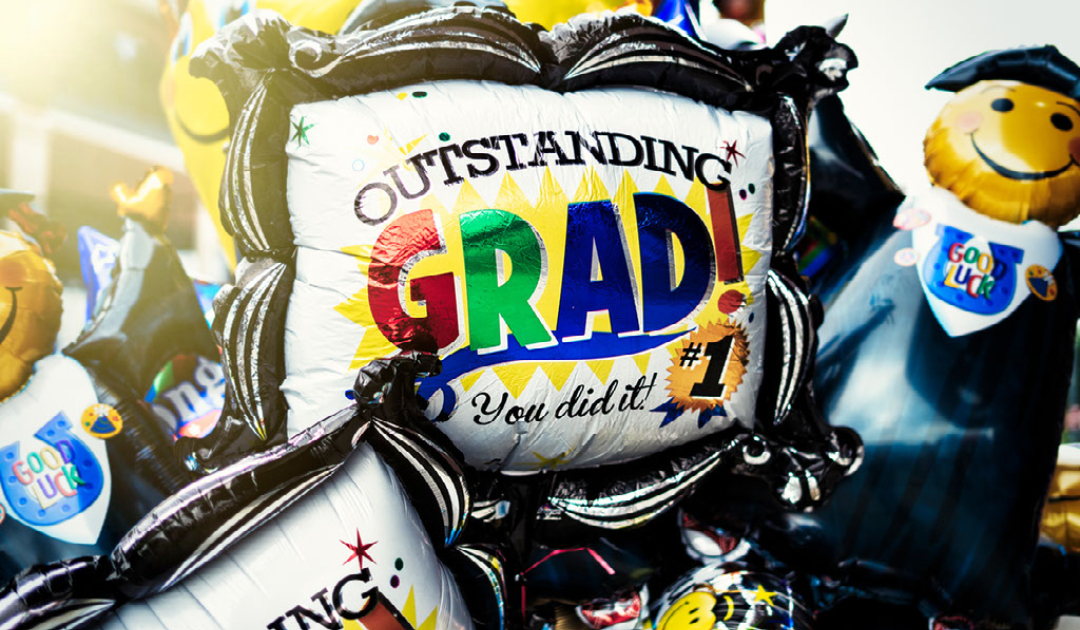 9. Invite Guests to Share Advice with the Graduate
Put together a fun jar and pieces of paper where guests can share their wisdom with the graduate. If your child is going away to college, these notes can be nice reminders of home when they are feeling a little sad or homesick.
And they'll also feel inspired by the experiences and insights from those who have walked similar roads as the graduate will be walking. Put the jars at the center of tables or on the dessert table where guests will see them and be gathering.
10. Create a Donut Board
This is a popular trend for party desserts. It's simple, easy and gives guests a chance to pick their favorite type of donut for dessert.
If you're hosting an all-day open house, the donut theme will also work well and will keep you from having to cut cake regularly and distribute it to party guests. Keep the donuts fresh by replenishing them throughout the day. 
Graduation Party Theme Ideas
You don't have to create a theme for your graduation party. But if the classic black and white colors don't thrill you or you want to get creative, here are some fun ideas for ways you can theme the party to make it picture-perfect.
Taco-themed: "Nacho average grad" is a fun, light way to celebrate the graduate. And who doesn't love taco bars and churros? Since most graduation parties take place in the summer, this is also a fun, festive idea for a get-together of any kind.

Pastel rainbow: Sometimes school colors are just unattractive and not interesting to a graduate. If that's the case for your guest of honor, ditch the school colors entirely and go with pastel rainbow colors.

80s: Nothing will be more rad than an 80s themed graduation party. You can create mixtapes and put together a brightly-colored dessert table that will delight guests.

Tropical chic: Get into the summer vibe with a chic tropical party. You can use flamingos, coconuts and bright colors to make your party distinguished. 

Oh the Places You'll Go: This classic book by Dr. Suess offers an excellent graduation party theme idea. It will be light and enjoyable too and your guests will likely recognize the classic tale.

Fill the College Trunk: This type of party is especially popular when busy summer schedules make it hard to host a graduation party close to graduation day. In the spring or fall, you can host a party and invite party guests to fill the trunk full of college essentials for the graduate. Make a registry to help guests know what to buy and celebrate the college that the child will be attending.
Graduation Party Supplies
Whether you need tablecloths or fun decoration ideas for your upcoming party, SoNice Party has everything you need for the picture-perfect celebration you're planning.
Shop now to check items off your list. Or if you're a party planner or wholesaler, sign up for a wholesale account.
Further Reading: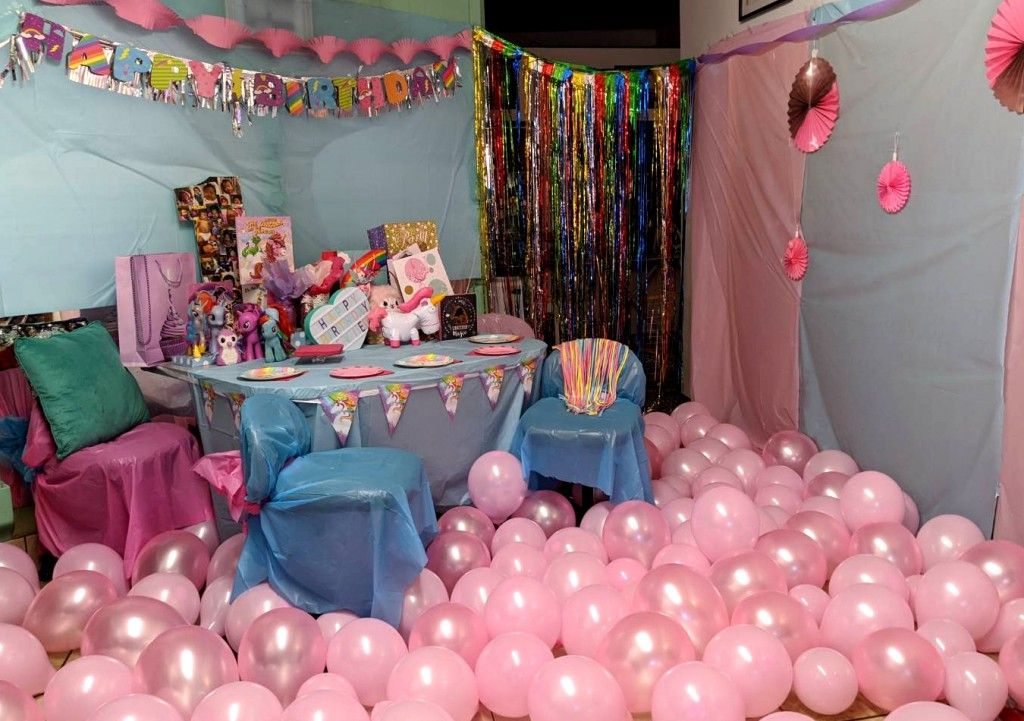 Before importing party decorations from China, learn the limitations and risks. Check the most important factors to consider before ordering.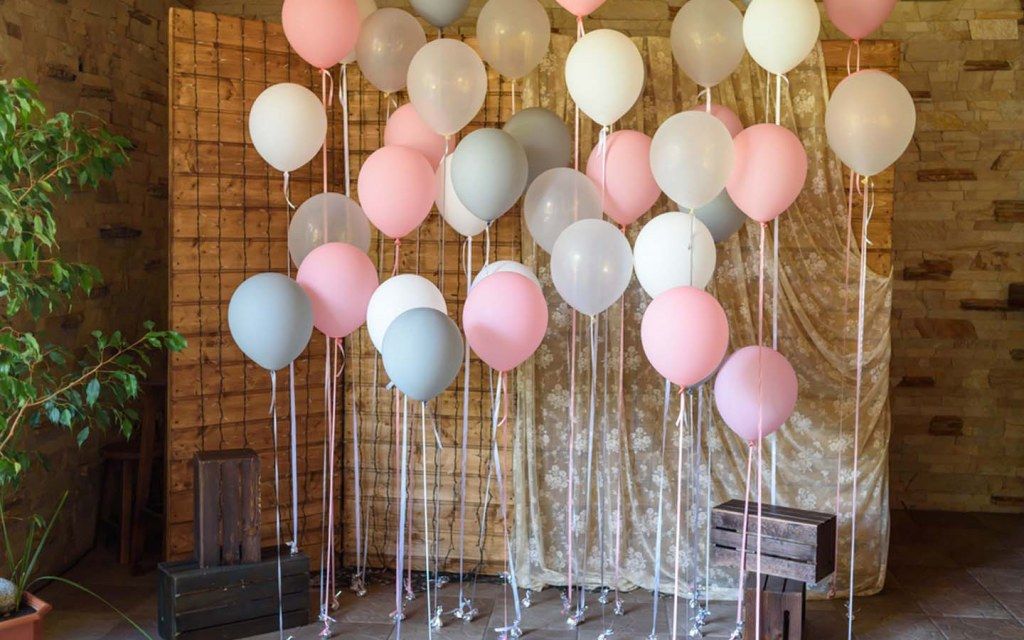 Looking for information on how to start a successful party supply store? Here's your 10-step guide to build your business.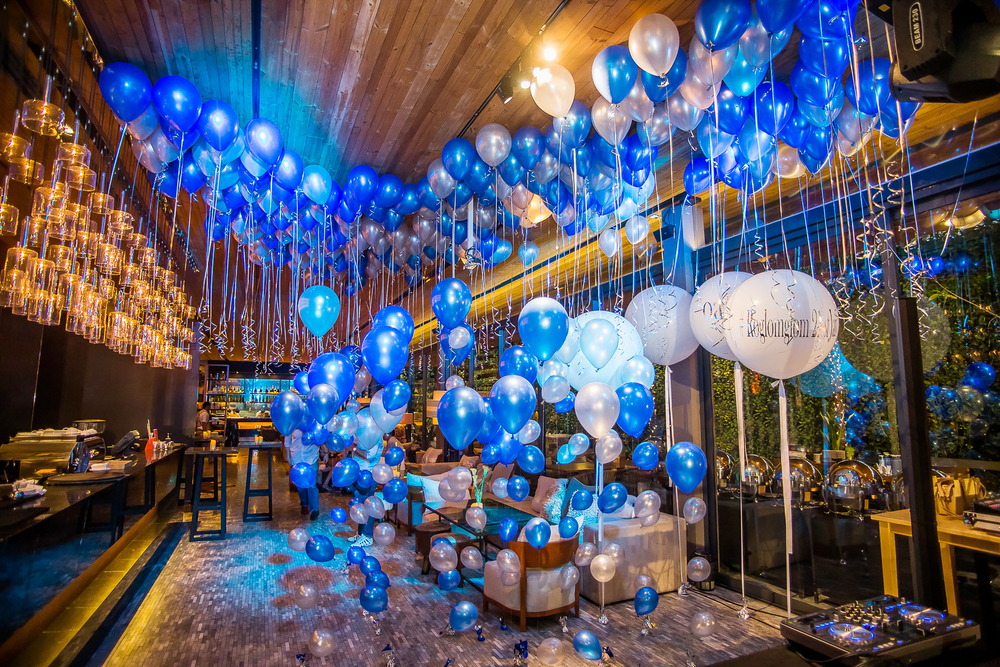 Looking to stock your party supply store? Here's a look at the best places to buy wholesale balloon supplies that will delight your customers.