How to Use an Electric Balloon Pump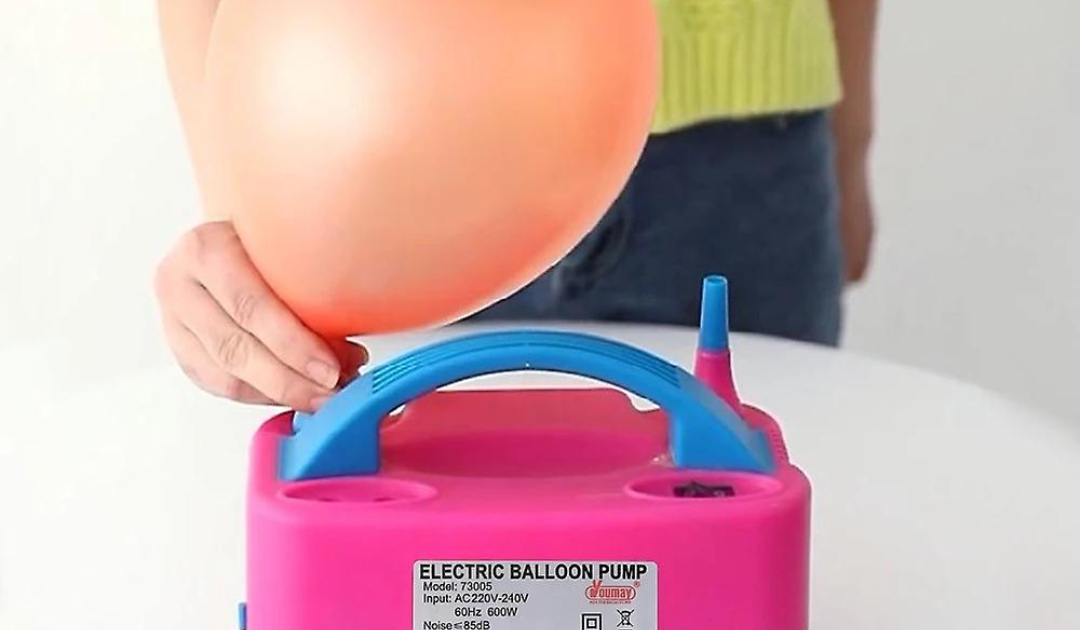 Using an electric balloon pump can make it possible to blow up many balloons quickly. Plus, some pumps have a tying feature so you don't have to worry about that part. For party planners or event venues, an electric pump might make sense. But they are more expensive than manual pumps so if you don't have large needs for balloon inflation, you might consider the handy balloon pump available on our website.
Another consideration for electric balloon pumps is that you can't use them for balloons you want to float. For that, you'll need to purchase or rent a helium tank. But if your goal is to fill many balloons with air quickly, an electric balloon pump is the way to go.
How to Use an Electric Balloon Pump
We'll teach you all about the electric balloon pump available on our website. Here's an overview of how to get started inflating many balloons quickly for an instant party feel at any event venue.
Start with the pump on a flat surface, such as a tabletop or flat flooring. This will provide you with a good foundation for inflating your balloons. You should also consider if you have enough space around you to place all the balloons you'll be inflating. Plus, you'll need to find an area that is close enough to an electrical outlet to plug the device in.
Open the small blue door on the side of the device to extend the power cord. It stores inside the door for convenient access and safe storage but you can also leave the cord stored outside the box if you prefer. 
Flip the switch to on for semi-auto mode. Leaving the switch on the side that looks like a line will make the device always on, which provides a continuous flow of air. That's because some people find it easier to slide the balloon over the nozzle when there is no airflow. 
If you're using the semi-auto mode, you can place the balloon down over the nozzle without any airflow. And once you have it placed well, you can simply push down on the nozzle and air will begin to flow. Your balloon will inflate within three seconds. Once you're happy with the amount of inflation, stop pressing down to discontinue the flow of air.
If you'd prefer to use auto mode, place your balloon down over the nozzle and then flip the switch to the side that has the line instead of the circle. Once your balloon is inflated satisfactorily, you can flip the switch back to the circle side.
if you're using a small balloon, you can unscrew the smaller nozzles from the body of the pump and then screw them into the main nozzles. This will make it easier to inflate small balloons with smaller necks so you don't have to fumble with stretching them over the larger nozzles.
You can inflate two balloons at once to prepare for a party even faster. You'll just have to be comfortable and confident in paying attention to how full the balloon is and removing it from the pump at the right time before it overfills and explodes. It might be easier to ask someone to help you and have them operate one side while you operate the other while the pump is on semi-auto mode. 
Be aware that the balloon pump makes about as much noise as a vacuum cleaner. So plan for where and how you'll inflate your balloons so as not to disrupt anyone else. 
You can take the pump to your party location so that you don't have to worry about transporting filled balloons. This can be ideal if you're hoping to assemble a balloon garland or arch on-site quickly.
Looking for a Reliable Party Supplier?
(we offer good prices for wholesalers)
Use Cases for an Electric Balloon Pump
You might be wondering why you would ever need to inflate balloons in three seconds or less. We've put together some common use cases for an electric balloon pump.
Party planners or event venue coordinators who help with decorating and setting the scene for a party. These professionals often handle many parties at once, and that can mean inflating hundreds of balloons in an hour.
Party hosts who are strapped for time. Sometimes you can only get access to a party room shortly before the start of your party since the venue is rented out for another party right before yours. This means you have to turn a blank event space into a themed and fun party room quickly. Balloons can create an instant party atmosphere. But with all the other party supplies, you simply don't have the space in your vehicle to transport inflated balloons. 
Balloon artists who build balloon garlands and arches. If this is your profession, you can't drive around with multiple arches or garlands in your vehicle on a Saturday morning to drop them off at various party venues. Instead, you want to drive around with bags of fresh balloons ready to be inflated and a tool that helps you inflate various-sized balloons quickly to get started with building an arch or garland on site. These artists can go from a bag full of balloons to a stunning creation in an hour or so. Just realize that if you're an amateur who has little experience, you might require a few hours to complete the same task so ensure you allow time for it.
Hosts of children's birthday parties. Kids love balloons. And balloons can be an easy way to occupy children and ensure they have fun at a party. Inflating tons of balloons that you scatter throughout your home or event space can help make an instant party location.
What to Look for in an Electric Pump for Balloons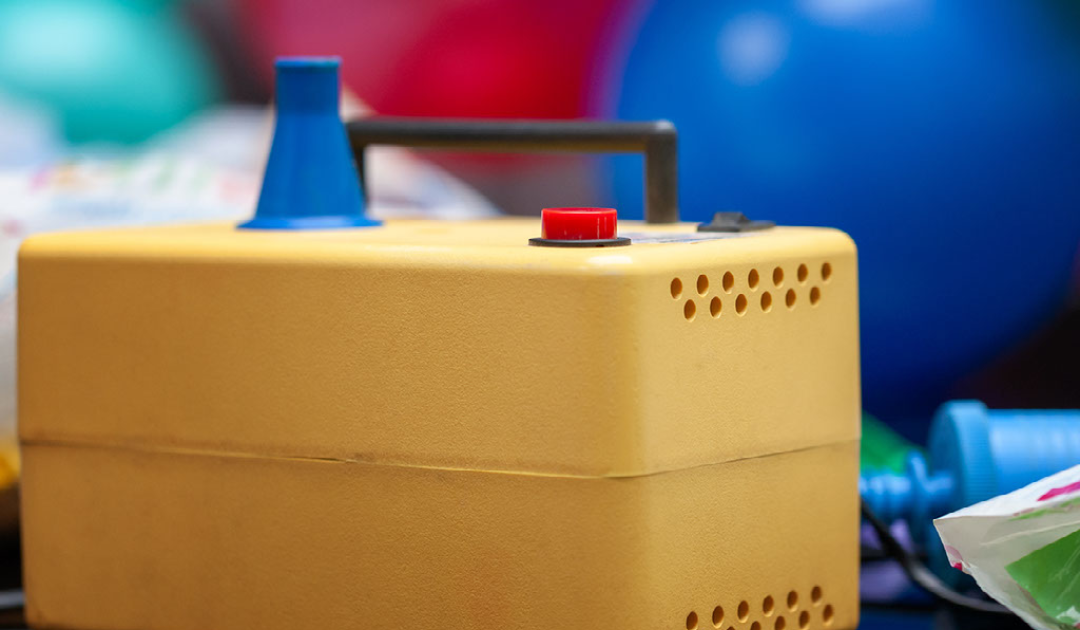 As you scour the internet looking for the right pump to meet your needs, it might feel challenging to know the difference between various models and options. What's the difference and does it matter? Here are some key things to look for.
Auto and semi-auto mode. Having various modes will make balloon inflation much simpler. Most of the time, you'll likely use the semi-auto mode. 
Balloon inflation speed. Some electric pumps still take several seconds to inflate a balloon. Depending on the volume of balloons you'll be working with, a faster pump might be required.
Suction cups underneath. A pump that has suction cups can help you firmly plant it to the surface where you'll be inflating your balloons for easier use. However, these pumps generally have just enough weight to not move around too much even if they don't have the accompanying suction cup bottom.
Price. The cost of an electric balloon pump can vary by $20 or $30. Spending more doesn't necessarily mean you're getting a better pump. Instead, look for the best price in combination with the features you want. 
SoNice Party has all the party supplies you need to make your event look great and celebrate your guest of honor. Learn the step-by-step instructions for how to inflate foil balloons or how to use a balloon garland kit from the helpful content on our blog. Shop our party selection for supplies and decorations.
Further Reading: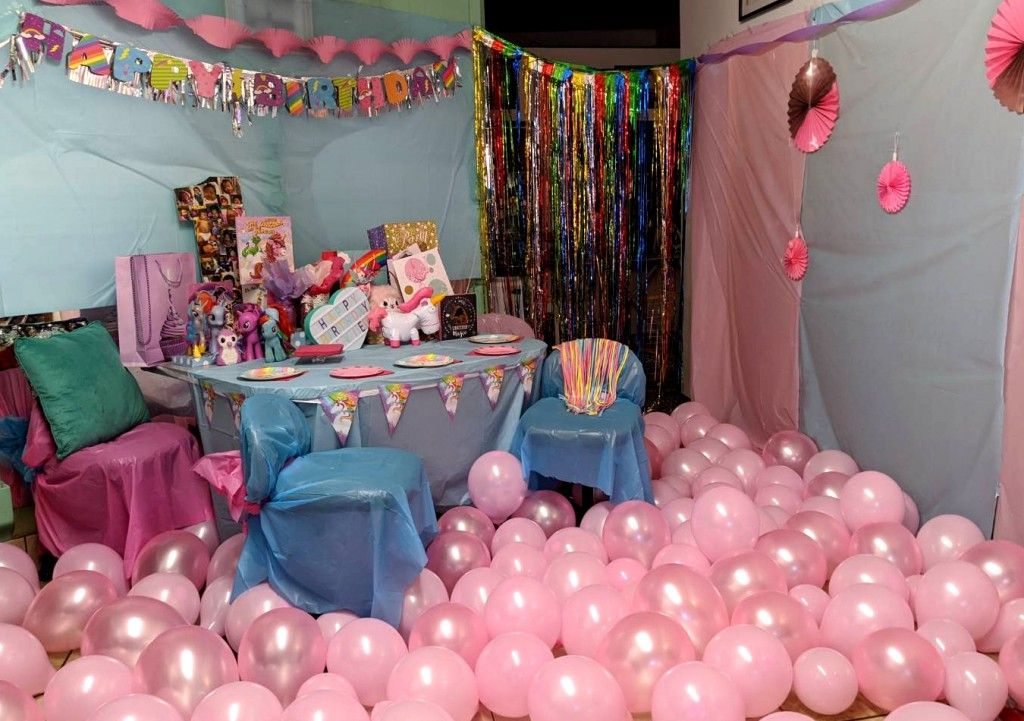 Before importing party decorations from China, learn the limitations and risks. Check the most important factors to consider before ordering.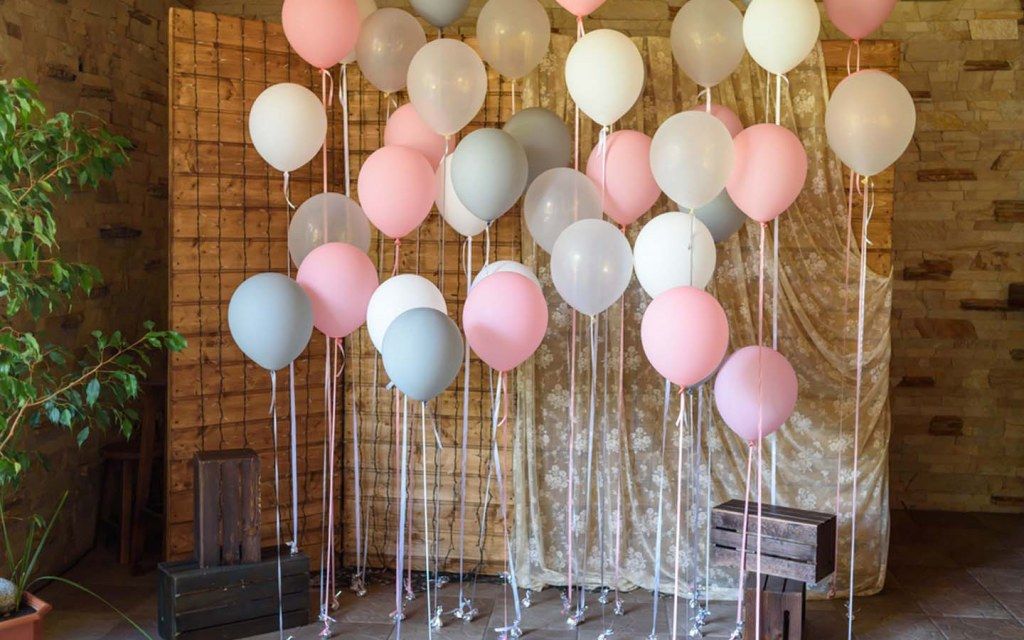 Looking for information on how to start a successful party supply store? Here's your 10-step guide to build your business.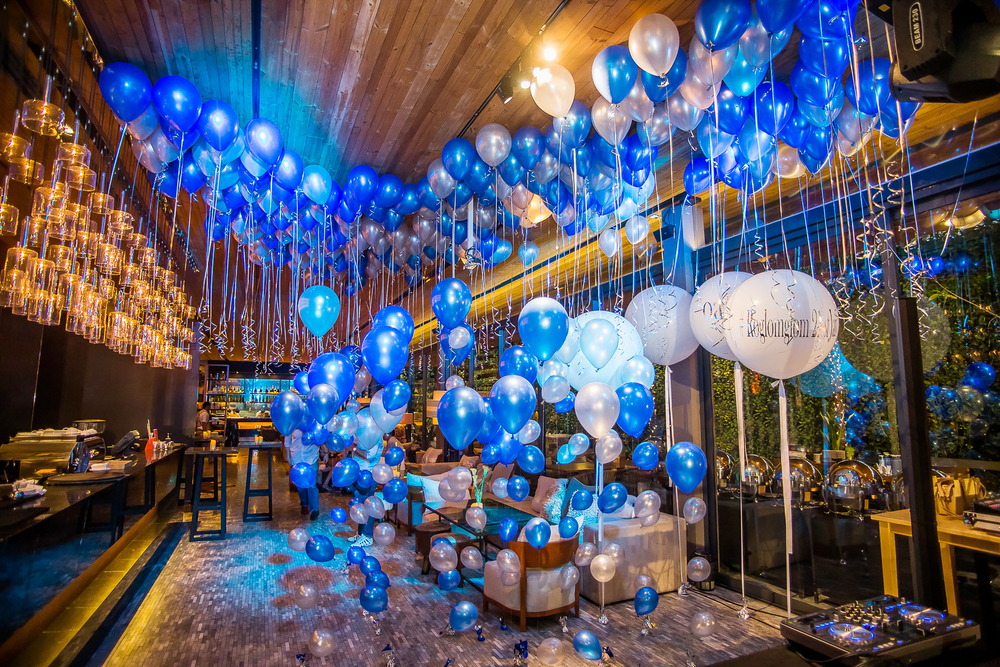 Looking to stock your party supply store? Here's a look at the best places to buy wholesale balloon supplies that will delight your customers.