Prep for Cinco De Mayo with These Winning Fiesta Party Supplies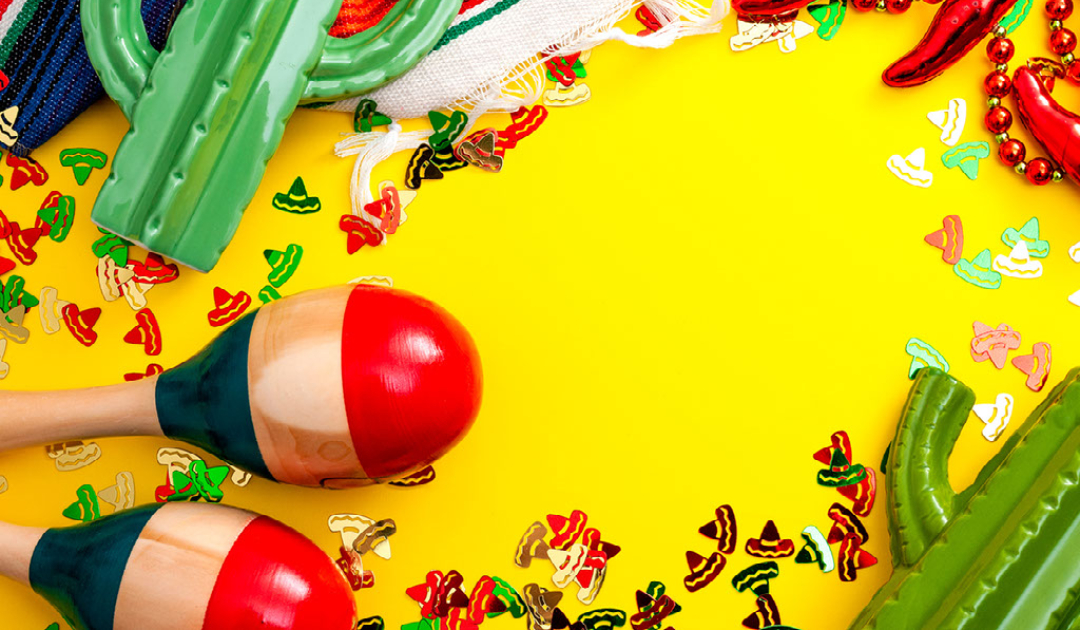 Cinco De Mayo is coming up fast! If you're planning a fun celebration on May 5, you'll want to see these fiesta party supplies to make your get-together festive and fun.
Whether you're looking for an excuse to set up a gourmet taco bar or just really want to wear a sombrero with no shame, your chance is right around the corner.
Fiesta Party Supplies for Cinco De Mayo
Invite your friends and decorate your party venue or home with this fun décor.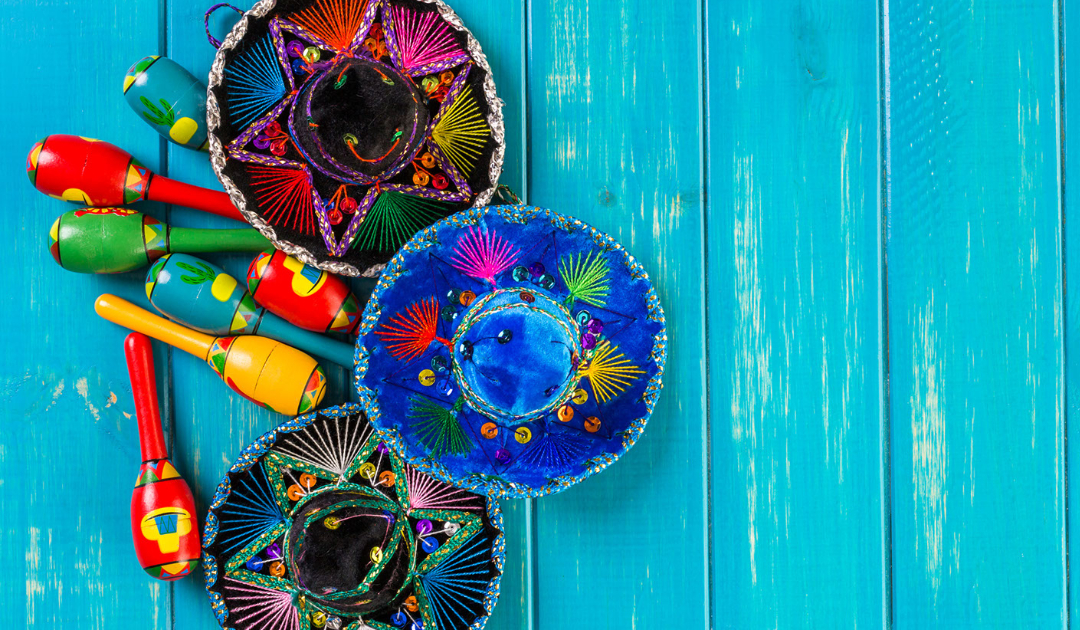 1. Start with Balloons
Nothing says party like balloons. You'll have great fun decorating your space using the cursive balloon banner "fiesta." But that's just the start of the fun that you can have. 
Bright colored balloons in the traditional red, white and green of the Mexican flag will be perfect to accent any Cinco de Mayo party. You'll find balloons of every color from SoNice Party! Shop both latex and foil balloons and use a combination to create a fun party atmosphere.
2. Prep Festive Party Favors
Want to send your guests home with your delicious churros or a party favor to-go? Get these beautiful fiesta craft bags to use at your party for guests. Invite them to take food home, create a fun craft to go home with them or send treats and goodies as a way of saying thank you.
You can use them for anything or as a way to get your younger guests in on the fun. Help children design the bags to give them something to do at the party and as a fun way to remember the celebration.
3. Decorate with Tissue Garlands
Bright colors are what a fiesta is all about. Get ready with this seven-piece set of tissue decorations. It includes a tissue garland, fans and tassels to bring fun to any Cinco de Mayo party.
The multi-colored design is a great place to start if you want to create a backdrop for your taco bar or a photo booth to capture stunning memories of time spent with great friends.
Looking to create a different vibe? This fiesta fan decorations set comes with six fans that offer a slightly softer look with colors that are a bit more muted.
Or you can get these 12-inch fiesta honeycomb parachutes which are certain to be a hit.
For a children's party, this 10-foot fiesta banner with tassels is very fun. It has lots of colors and will be a nice complement to any Mexican-themed party.
We also love this 3-piece honeycomb llamas set. They are attractive and affordable to add a little color and theme to the party.
The tissue paper honeycomb bell is another great tissue paper decoration for Cinco de Mayo. This bell features green, white and red for the Mexican flag to make your party festive.
Looking for a Reliable Party Supplier?
(we offer good prices for wholesalers)
Still haven't found tissue paper decorations that you like yet? How about this 3-piece honeycomb cactus and bell set. 
4. Get in the Spirit of Things with Sombreros
You can wear a sombrero or use them in decorations. These adorable Mexico sombrero hats are perfect for decorating your Cinco de Mayo party. And you can get them in various sizes to meet your needs and decorate with ease.
The festive colors of these hats will make any plain tablecloth or surface seem ready for the May celebration. 
5. Organize Drinks in Authentic Vitrolero Containers
Get in the spirit of the holiday with your drink containers. Mexico Vitrolero Containers are great for decorating a Cinco de Mayo party and will hold 34 ounces. 
Whether it's juice, water or margaritas, authentic Mexican drink containers will make your party feel fun and enjoyable. And you'll find fun uses for them year-round.
6. Create Colorful Food Tables with Covers
Mexico serape table covers include 8 colors mixed and will look authentic. The covers have tassels on the end and are made of cotton. Packs come with 15 covers so that you can create stunning surfaces in every area of your party location.
Use one for food, one for desserts and another for the kids' craft table. You'll also find them useful for decorating drink tables or tables with activities set out. They are perfect for a Mexican-themed party.
Want to use placemats instead of full table cloths to make your tables look nice? Consider the Mexican fabric table mat, which is 20 inches by 12 inches. It's the perfect way to make your tables look great but avoid the hazards a table cloth can present if you have young guests who might pull it off.
These mats feature colors mixed and will look great with any décor.
Want something smaller still? You can get the Mexico Mini Serape. Use to accent food dishes or decorate a dessert table. Just know that these are quite small at just 5.5 by 2 inches.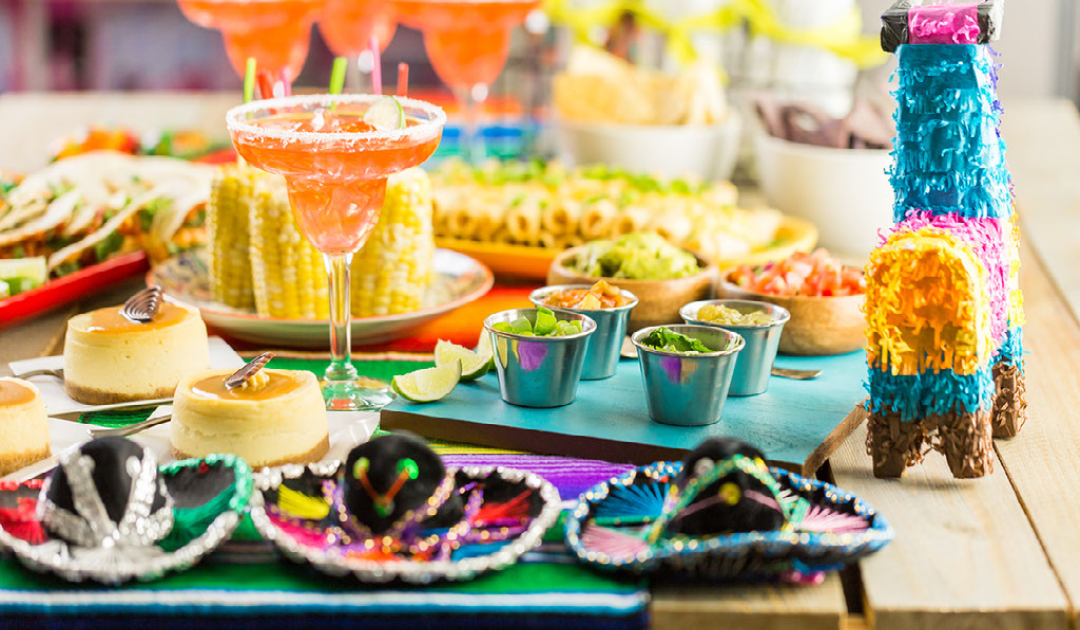 7. Hang Traditional Banners
The Mexico Papel Picado is a traditional Mexican decoration that is a must-have for any party. There are many themes to choose from, including birthday party, Tik Tok, and fiesta. You won't have to make the banners yourself, but you'll have a very realistic-looking party that guests will enjoy.
8. Keep Greenery Festive
If you want to include plants as part of your party, make them look even more authentic with Mexico contaritos. These small clay pots are 2 ¼ inches and mirror how you would see plants in Mexico. 
9. Welcome Guests with Bunting
Hang red, green and white bunting on your home or event venue entrance. This will welcome guests and set the scene for the party atmosphere from the moment your guests arrive. 
And don't forget the door. Hang a sombrero on the door or other tissue pom poms to make it feel festive. Plus, your guests will know they've arrived at the right place when they see the decorations. 
You could also hang the Mexican flag or a banner with similar colors over the front door if that's more your style.
10. Don't Be Afraid of Bold Color
Cinco de Mayo parties often feature many bright, bold colors. Don't be afraid to use color liberally in your decorations. Include the color in decorations, foods, and more to make your party beautiful.
You can trim your food dishes with bold colors so you don't have to go out and purchase all new serving trays and cutlery for the occasion. Just work with what you have and add in color where you need it.
Cinco de Mayo Party Essentials
Don't get so caught up in the fun of decorating for your fiesta that you forget the essentials. And if you're having a big party, you'll want to try and get the best wholesale prices on your goods as possible.
You might also want to purchase:
Plates, cups, cutlery, napkins

Serving dishes

Cake decorations

Balloons

Confetti

Candles

Vases

Invitations

Food
SoNice Party has fiesta party supplies to help you throw an outstanding Cinco de Mayo party. Shop our party supplies now or sign up for a wholesale account to get even better deals on party essentials.
Further Reading: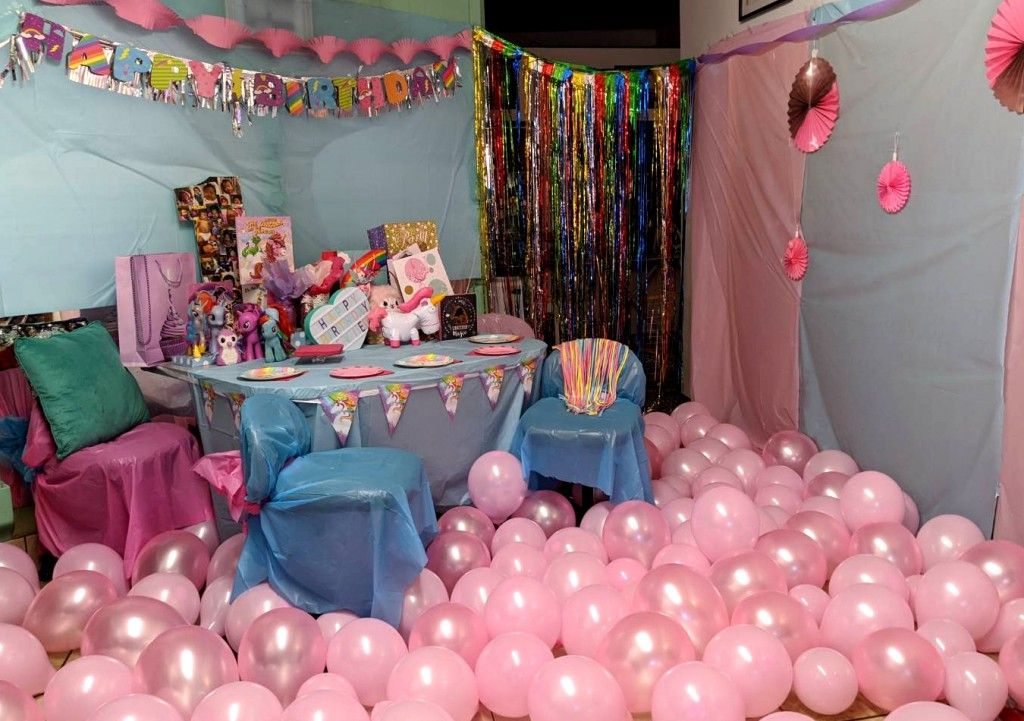 Before importing party decorations from China, learn the limitations and risks. Check the most important factors to consider before ordering.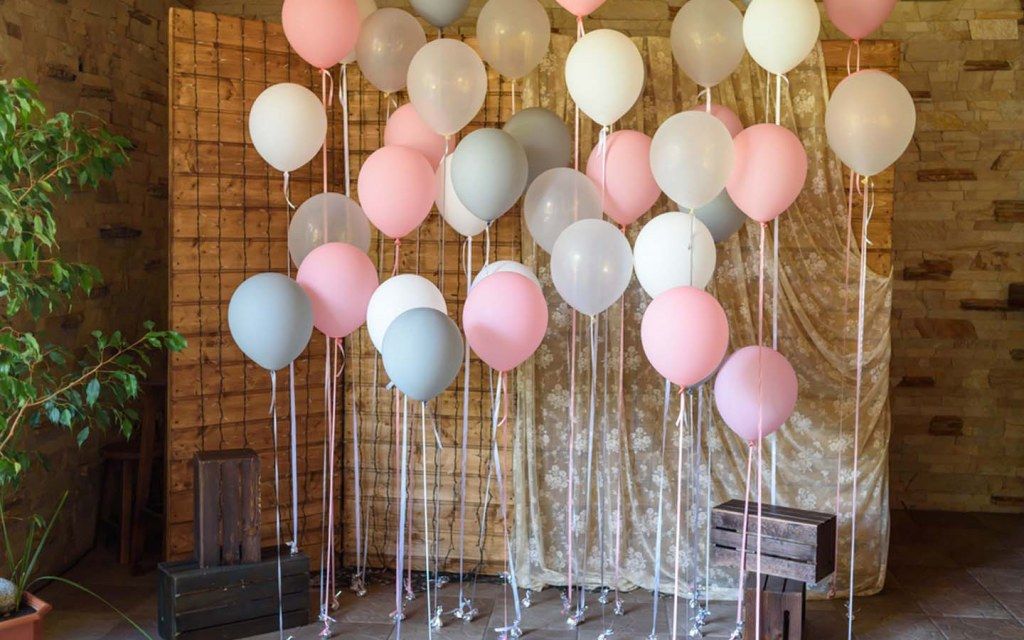 Looking for information on how to start a successful party supply store? Here's your 10-step guide to build your business.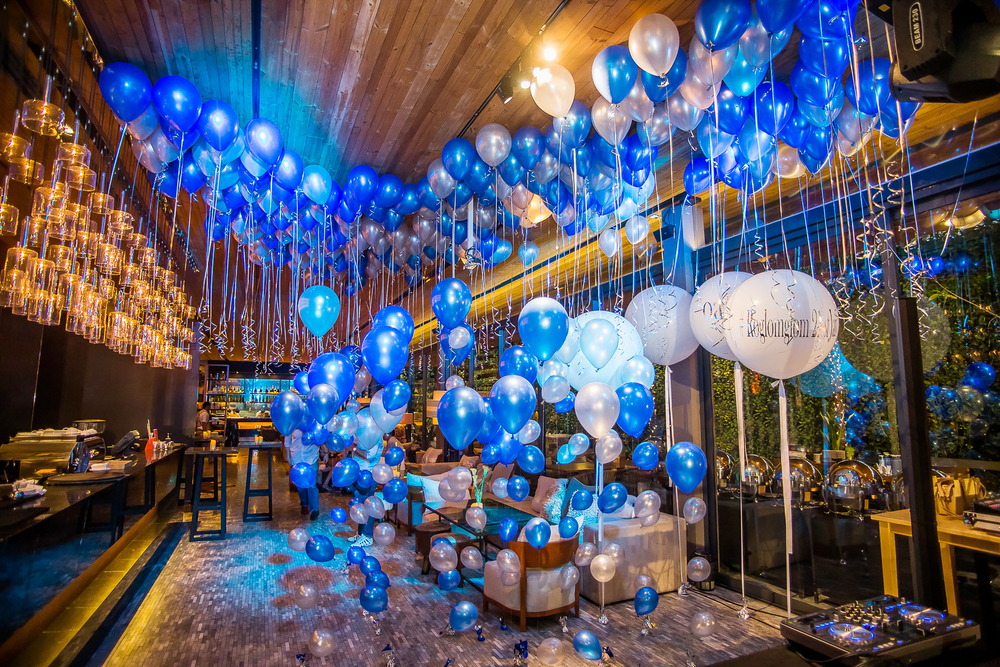 Looking to stock your party supply store? Here's a look at the best places to buy wholesale balloon supplies that will delight your customers.