The 20 Most Popular Party Themes for Kids and Adults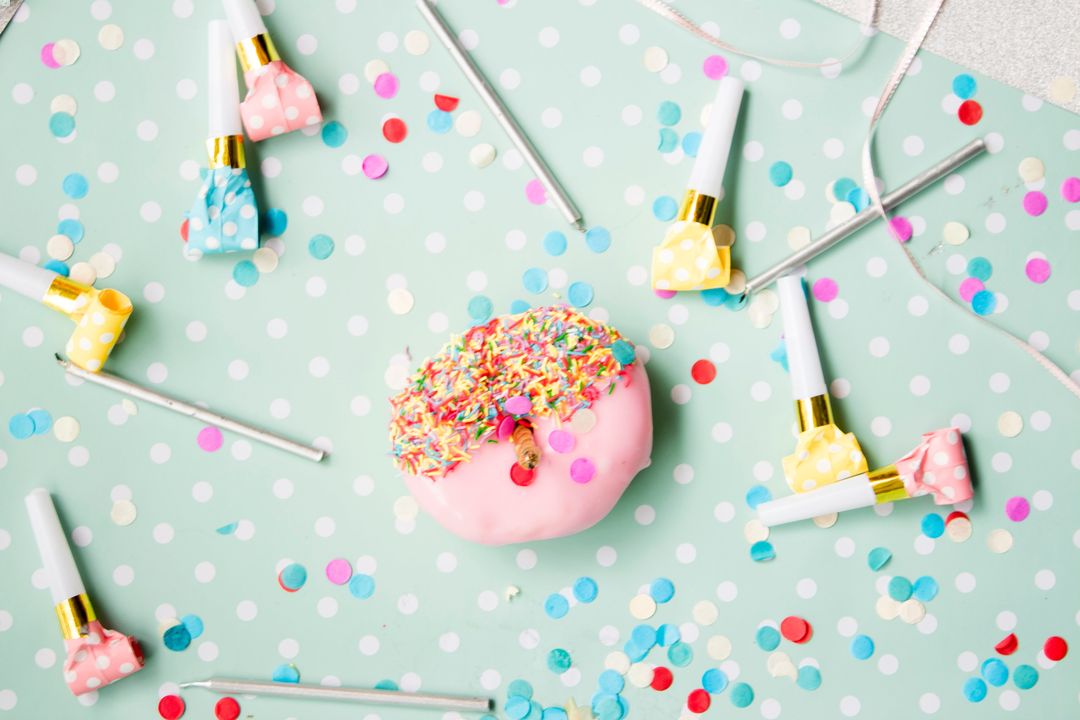 Looking for party themes for an upcoming celebration? We've got a full list of fun ideas for ways to celebrate kids or adults. From young child birthday parties to hip Tik Tok themed parties, you'll find something for everyone on this list.
Here are the 20 most popular party theme ideas that will make any occasion feel special and show your guest of honor – whether young or old – that they are super special to you. 
1. 90s Theme Party
Get nostalgic with scenes from Saved by the Bell, Clueless or Boy Meets World. Jam out to NSYNC and the Backstreet Boys as you step back in time several decades. Adults celebrating a 30-40-year birthday will enjoy going back to their roots and happy times of their adolescence as they reminisce of times of old. 
2. 80s Theme Party 
Bring out those scrunchies, mixtapes and neon clothes. Jam out to your favorite hits and light up the room with neon lighting and glow sticks to feel just like parties did in the 80s. Treat your guests to retro candy like Nerds, Sour Patch Kids and Push Pops. If you've been looking for great theme party ideas for adults, this is it!
3. Hawaiian Theme Party 
Slow things down with the charm and relaxing feel of a Hawaiian-themed party. This is a great party theme for adults idea if you know someone who loves to travel to the beach or warmer climates. Even if it's snowing outside, you can bring the island into your home with Pina Coladas, pineapple cakes, and this Hawaiian Party playlist on Spotify.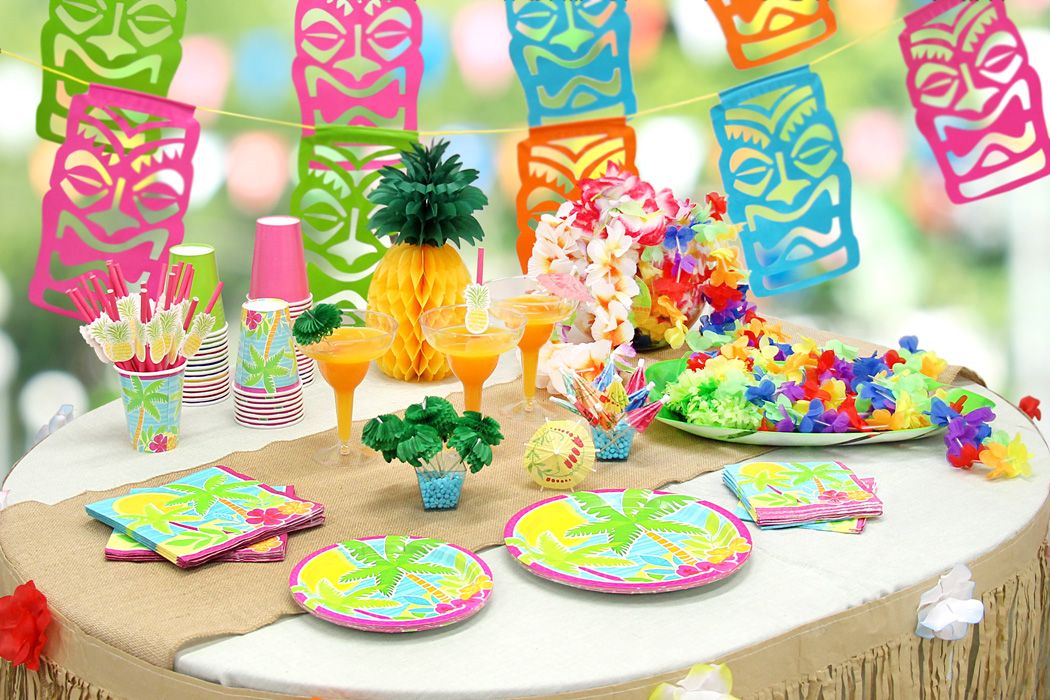 4. Mexican Themed Party
Looking for fun party themes that involve a super simple menu? Mexican-themed parties make it easy to set up a taco bar that would delight anyone and that's allergy-friendly. Those who are gluten-free can enjoy corn tacos and those who are dairy-free can enjoy tacos without cheese or sour cream. And if flan isn't your thing, you can still serve a traditional cake for everyone to enjoy.
5. 70s Theme Party
Dust off your bell-bottom jeans and bring your good vibes to a 70s themed party. Everything will be groovy as you bring back the disco ball and sweet disco dance moves for a fun way to celebrate with loved ones.
6. Casino Theme Party
Know a real card shark? A casino night is an excellent way to celebrate this individual and show them how much you know and love them. Without true buy-ins, you can provide each party guest with some chips to use for fake betting and allow your guests to cash them out for fun prizes. From card games to roulette, you'll have one exciting party when you do a casino theme.
7. Carnival Theme Party
As you review birthday party themes, consider a carnival-themed party. The snacks can mirror what you might find at a carnival with popcorn, soft pretzels and cotton candy, which makes for a super simple menu that everyone will love. The theme colors are bright and cheery, which is perfect for any type of party.
8. Tik Tok Theme Party
Get trendy with a Tik Tok themed party. Users share their party ideas constantly on the platform to give you simple, yet fun ways to theme your party. In your decorations, use the platform's classic black, white, aqua and magenta color schemes to bring the theme to life. 
9. Barbie Theme Party
This is one of the best party themes for girls and can bridge the gap between princess parties and the day your little girl celebrates her sweet 16. For a fun photo booth idea, you can make it look like your guests are inside the iconic Barbie box. Of course, there will be lots of pink at this party, but that's perfectly fine with most young girls.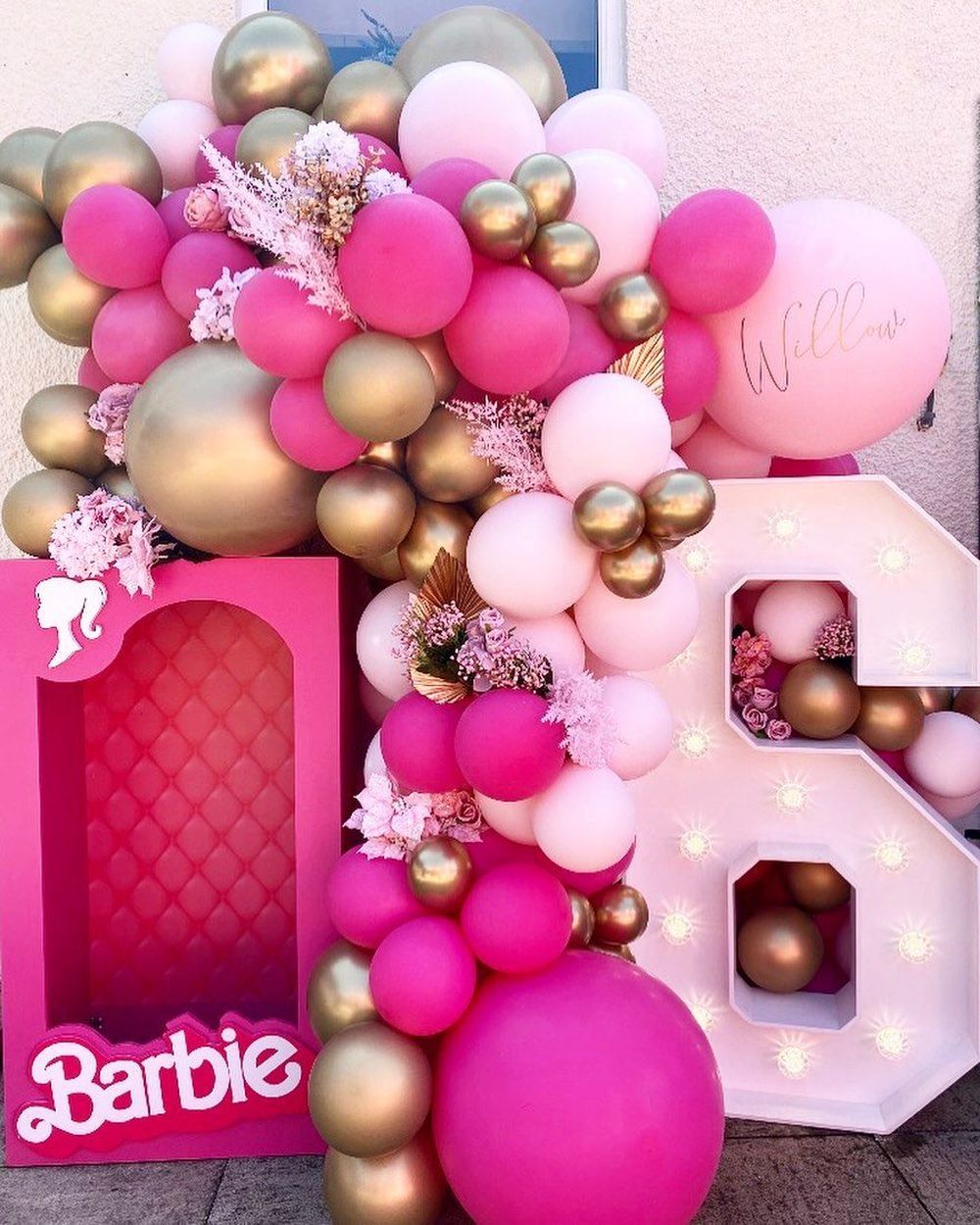 10. Butterfly Theme Party
Looking for a charming, yet sweet way to theme a party for a young girl that doesn't involve any movie characters? Go with a butterfly theme. This will showcase the whimsical side of your little girl as you celebrate everything she means to you. But that way you don't have to purchase trademarked goods, which can be quite costly. 
11. C
owboy Theme Party
Go western to celebrate those who love horses, burlap and the more rugged side of life. You'll have great fun planning a cowboy-themed party complete with bales of hay, boots and cowboy hats. These parties are simply charming, especially for young boys.
12. Dinosaur Themed Party
Another great party theme for young boys is dinosaurs. These prehistoric creatures tend to fascinate young children and there are so many fun ways you can theme a party around dinosaurs. From cutout cookies that are shaped like their favorite species to digging for bones in a sandbox, your young paleontologist will be positively delighted with this party theme. 
13. Fiesta Theme Party
Bring out those bright colors and throw a fiesta. This is a great way to celebrate the start of summer or get together with people you haven't seen for a while. You don't need a specific occasion for a fiesta. Invite your friends to bring their best sombrero they've decorated at home or provide decorations and make it a competition. Snack on guacamole, Mexican red rice and then serve fajitas as the main course. It will certainly be delicious and your guests are sure to have a great time.
14. Hollywood Theme Party
If you've always wanted to walk the red carpet like a movie star, a Hollywood-themed party is your chance. This type of party will have lots of glamour to it, but also tons of fun. You can set the stage lots of red, some glasses of champagne and some paparazzi shooting photographs of your guests the whole time – which will also make for some great mementos. 
Looking for a Reliable Party Supplier?
(we offer good prices for wholesalers)
15. Mermaid Theme Party
If your little girl has always loved pretending she has fins, a mermaid party will positively delight her. Starfish cutout cookies, lemonade dyed to look like the color of the ocean and a charming cupcake decorating station will all delight your party guests and make your daughter feel like she's an under the sea princess. 
16. Paris Themed Party
Head to the city of love for a charming Parisian party. You have many color scheme options when throwing a Paris-themed party, such as black and pink, midnight blue with gold and silver, or chic. Within this theme, you can decorate with stripes, polka dots or chevrons to bring the theme to life in a simple way. Set up Eiffel Tower centerpieces and set the mood for a charming party.
17. Unicorn Theme Birthday Party
Unicorns invite young girls to be whimsical. These birthday parties allow for lots of color and magical moments. But it's also pretty simple. For a treat kids will love, set out graham crackers with cream cheese or frosting swirled with many different shades of food coloring. Sprinkle the table with unicorn confetti and serve up neon ice cream.
18. 2000 Theme Party
It's crazy to think that we're now throwing parties that are themed like the year 2000. While it doesn't feel that long ago, these parties will take you back in time 20+ years ago. Invite your guests to wear oversized hoop earrings, tunic tops with jeans and more as you celebrate the era.
19. Sports Themed Party
Even if you aren't there to tailgate, you can theme your party with your loved one's favorite sports team. This can include generalized sports gear, such as a football or soccer theme. Or you can theme the party based on a sports team, just know that licensed materials will cost far more than general ones.
20. Princess Theme Party
Every little girl wants to be a princess. Allow her to dress up and feel special on her special day. Her friends will love coming to the party and feeling like royalty. Engage in a royal treasure hunt and allow your little princesses to smash a princess-themed pinata. Try on Cinderella's lost slipper as you have a royally good time.
No matter the party theme you choose, you can find party supplies at Sonice Party Inc. Shop for balloons, tableware, gift packaging and more.
Further Reading: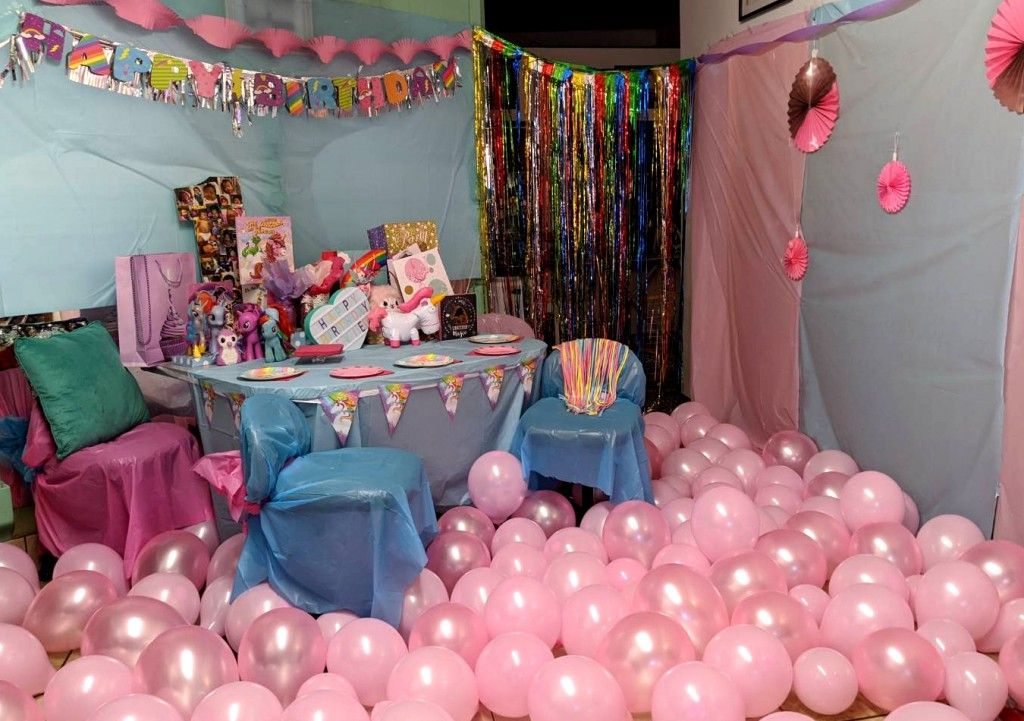 Before importing party decorations from China, learn the limitations and risks. Check the most important factors to consider before ordering.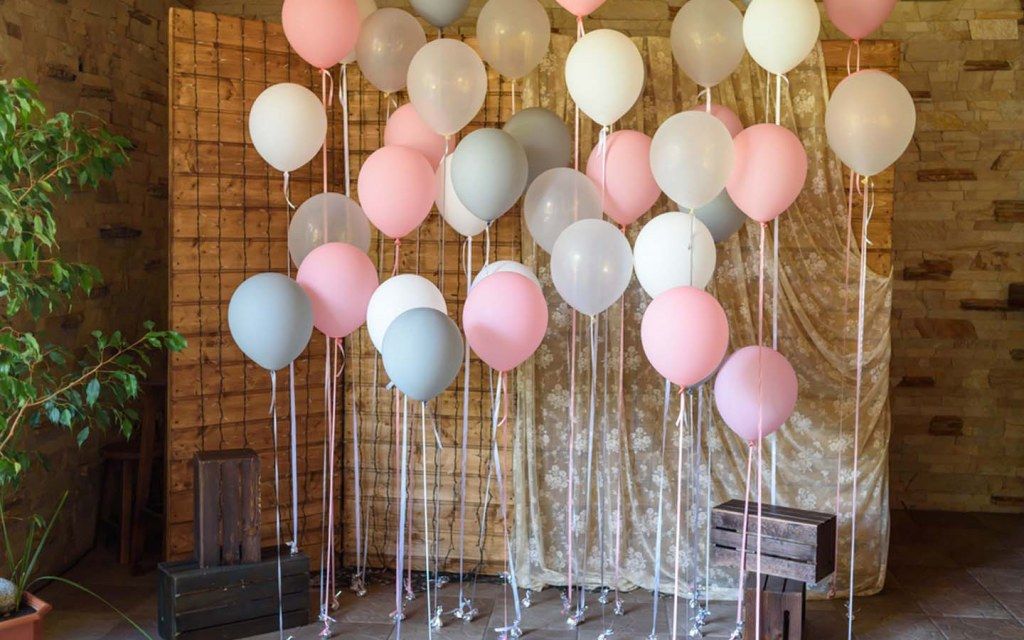 Looking for information on how to start a successful party supply store? Here's your 10-step guide to build your business.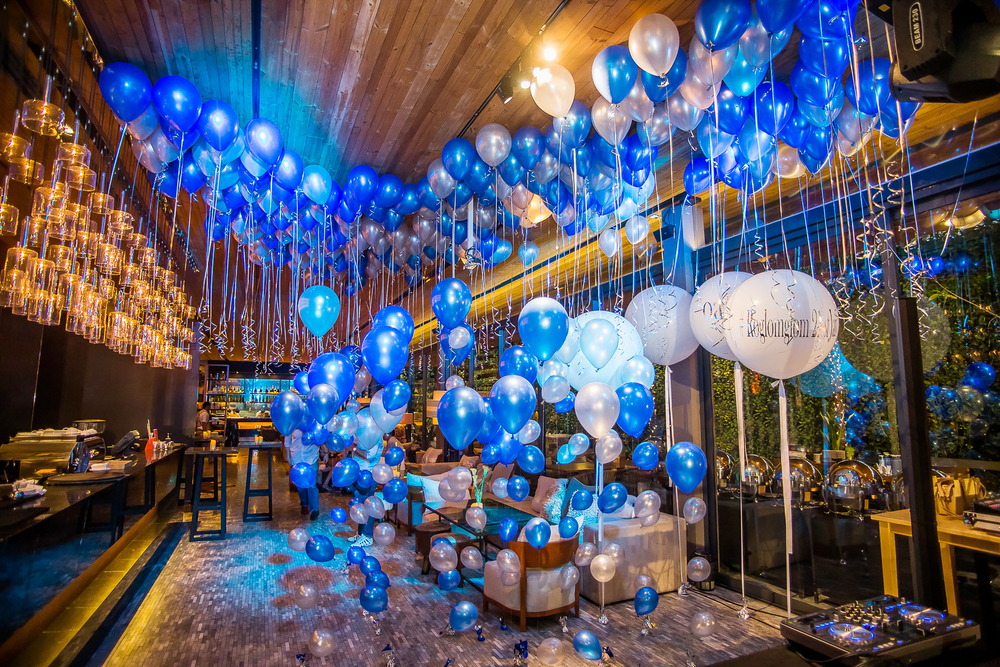 Looking to stock your party supply store? Here's a look at the best places to buy wholesale balloon supplies that will delight your customers.