How to Use Flamingo Party Decorations for a Summer Celebration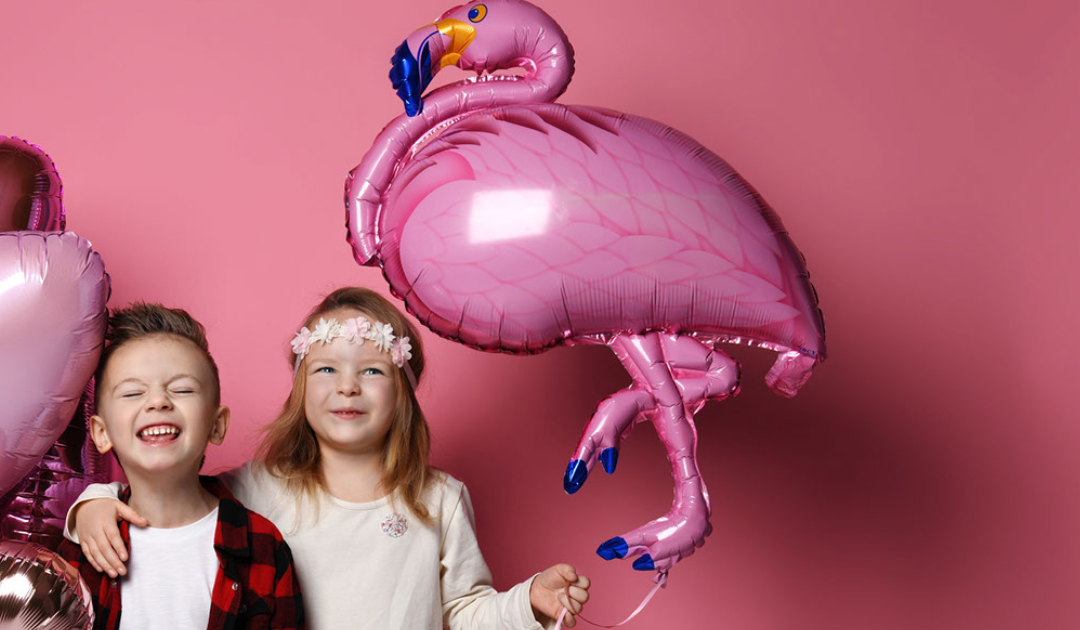 Flamingos are a popular decoration option for homes and parties alike. Some people even collect flamingo décor and household items. So if you know someone who just loves these colorful wading birds, you'll want to use these flamingo party decorations tips and tricks.
Whether you're celebrating a birthday party or planning a bachelorette bash, flamingos are a fun theme and décor idea. You can intersperse these enchanting birds into another color or theme for your party or go all in on flamingo items and themes.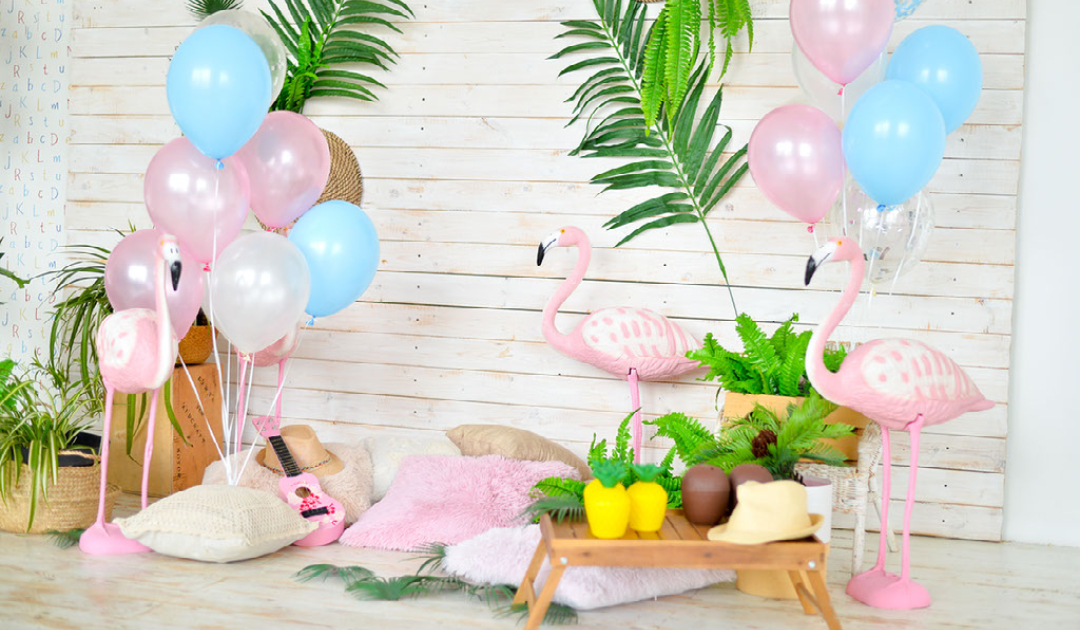 What Colors Go Well with Flamingos?
An earthy green is the most popular complementary color for decorating with flamingos. However, there are plenty of other colors that will look nice as well.
Red

Fuchsia

Blue (think the color of the water where these birds wade)

Orange

Coral

Crimson

Purple-blue

Warm orange

Yellow

Black (like the tip of their beaks)

Grey (like the tip of their wings)
When choosing what color to incorporate with your flamingo decorations, consider what goes best with the guest of honor's personality or likes and dislikes.
Flamingo Party Food and Recipe Ideas
There are so many fun flamingo food ideas that will make your party a great success. Here's a look at some ways to theme your party food.
1. Make a Flamingo Fruit Tray
You'll 5 different types of fruit to make this party food work. So ideally, you'll make it in the summertime when fruit is readily available and at its best so it is vibrant. Here's how to turn 5 fruits into a flamingo beach scene.
Use a flamingo cookie cutter to cut a watermelon into flamingos

Peel and separate 6 clementines and use them as sand and the sun in your beach scene

Slice a banana down the middle long ways and sprinkle with cinnamon as the trunk of palm trees

Slice up four kiwis into quarters as the palm branches

Add 5 red grapes to the two palm trees to act as coconuts
You can add fruit around the beach scene to ensure guests have plenty to eat. As-is, this fruit tray is about 16 servings of fruit.
2. Pink Flamingo Shrimp
These are positively adorable and will make for a fancy party food. And guests will really enjoy the cracker, cheese and shrimp combo.
You'll mix 2 tablespoons of butter, 3 ounces of cream cheese and 1 cup of finely shredded cheese and spread onto crackers. With black food gel, paint the shrimp's tail black to serve as the beak of your flamingos. Add an eye to either side of the shrimp just before the tail. Place the shrimp on top of the cheese and cracker and refrigerate until your party. 
3. Pink Flamingo Deviled Eggs
This is a variation on a classic party hors d'oeuvre. The only added step is to dye the hard-boiled egg pink using food coloring after peeling. 
Don't want to use food coloring? Boil 2 cups of water and 3 tablespoons of white vinegar with ½ of a fresh red beet sliced. Then place eggs in the homemade dye overnight or at least for 6 hours to produce a neat pink appearance. 
If you want your eggs to look even pinker, you can slice them in half and remove the yolks before dying. This will make all white parts of the egg pink instead of just the outer area.
Looking for a Reliable Party Supplier?
(we offer good prices for wholesalers)
4. Watermelon Feta Flamingo Salad
Fruit salads make for a great summery dish. You can make a classic watermelon and feta fruit salad but with the watermelon cut into flamingo shapes using a flamingo cookie cutter.
All you have to do is slice watermelon into half-an-inch thick slices. Then, use your cookie cutter to transform them into flamingos.
Top with feta. Then pour balsamic vinegar over the watermelon. Top with a sprig of mint and you have an adorable and tasty watermelon feta salad.
Where to Find Flamingo Party Decorations
With your color palette selected and your food planned, you're ready to start thinking about flamingo party decorations. Here's a look at some top options to decorate your party.
This banner is 10 feet long and includes 13 pieces including 6 pineapples and 7 flamingos. It's perfect for hanging just about anywhere in your party center or home. And if you want to carry the same theme throughout the party, you can buy a few of these banners since they are so affordable.
You'll love these flamingo honeycombs. They are positively charming and will help theme your party. If you want some complementary honeycomb decorations, get these light pink honeycomb and tassel sets.
This fun and whimsical banner includes 5 colorful honeycombs, 3 pineapples and 3 flamingoes. It's perfect if you want to downplay the flamingo theme a bit and focus a bit more on setting a tropical scene instead. No matter what you're celebrating from graduations to retirements, this banner is the perfect way to get started with your décor.
Balloons are awesome for decorating any type of party. And this balloon set spells out Aloha with a pineapple for the O and a flamingo and leaf on either side of the sign. The color scheme is neutral to help it fit right in with whatever accompanying colors or designs you want at your party.
Make decorating easy with this 12-piece luau party package. It includes a tissue flamingo to keep your theme going. But you'll also get banners, a palm tree and more. You can reuse the items too for future summer parties of all types.
6. Decorate with Pink Polka Dots
Not everything has to be flamingo shaped. In fact, too much decor in your theme can make things feel forced. Make sure you have a good balance of flamingos with your complementary colors. 
A fun way to decorate a flamingo party is using polka dots. These are especially nice for kids' birthday parties. SoNice Party carries a variety of party supplies and decorations in pink polka dots.
Want to use red as your accent color? These items come in both pink and red. Or even blue if that's the color you've chosen to go along with your flamingo theme.
7. Build a Flamingo Themed Balloon Ga
rland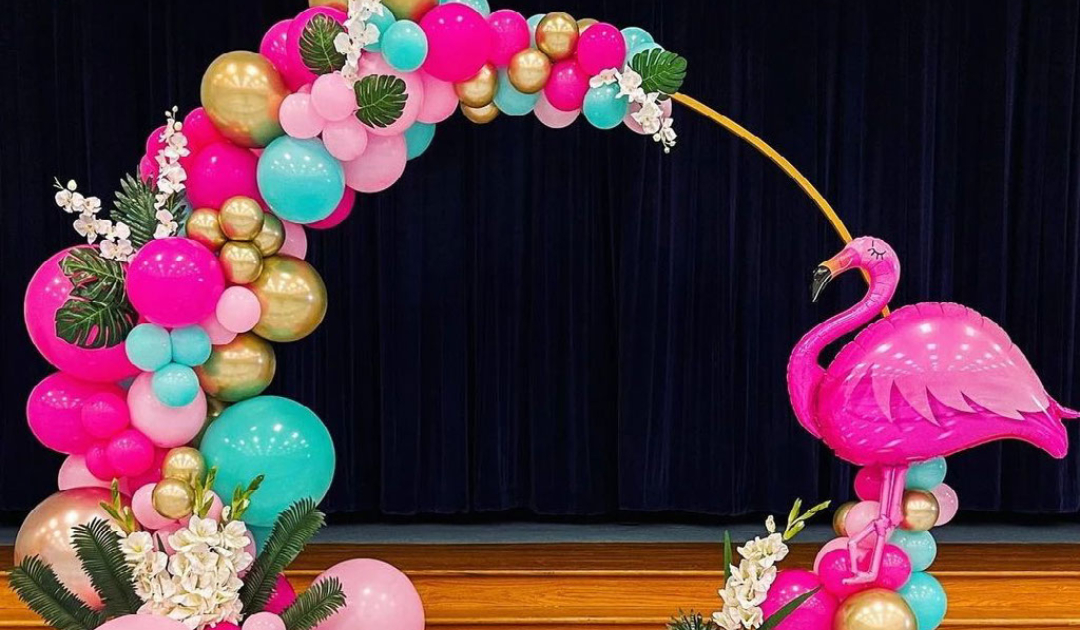 You don't need to build a flamingo out of balloons to make the perfect flamingo-themed balloon display. Instead, use pink and white balloons to build a balloon garland. Then add in some green leaves to make it look even more like your theme.
You'll just need the balloon garland kit to get started along with your pink and white balloons of choice. Planning a party at an event center? You'll want to know how to transport an assembled balloon garland for the best results.
Never made a balloon garland before? Here's how to make your own balloon garland.
SoNice Party has all your party essentials including décor and supplies. Sign up for a wholesale account to purchase in bulk and save.
Further Reading: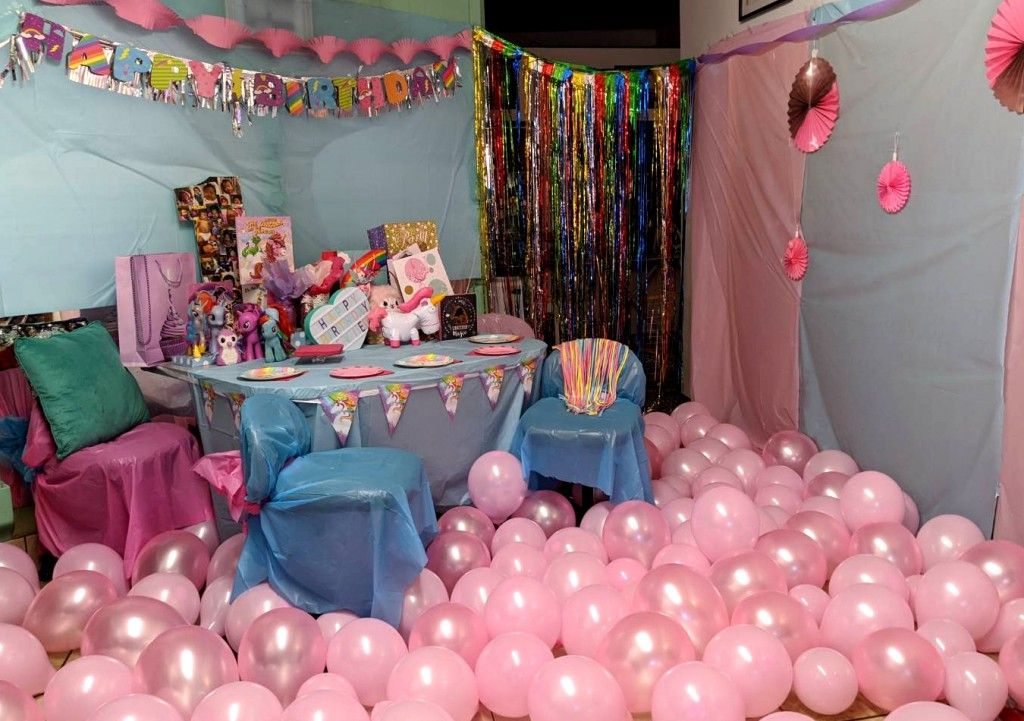 Before importing party decorations from China, learn the limitations and risks. Check the most important factors to consider before ordering.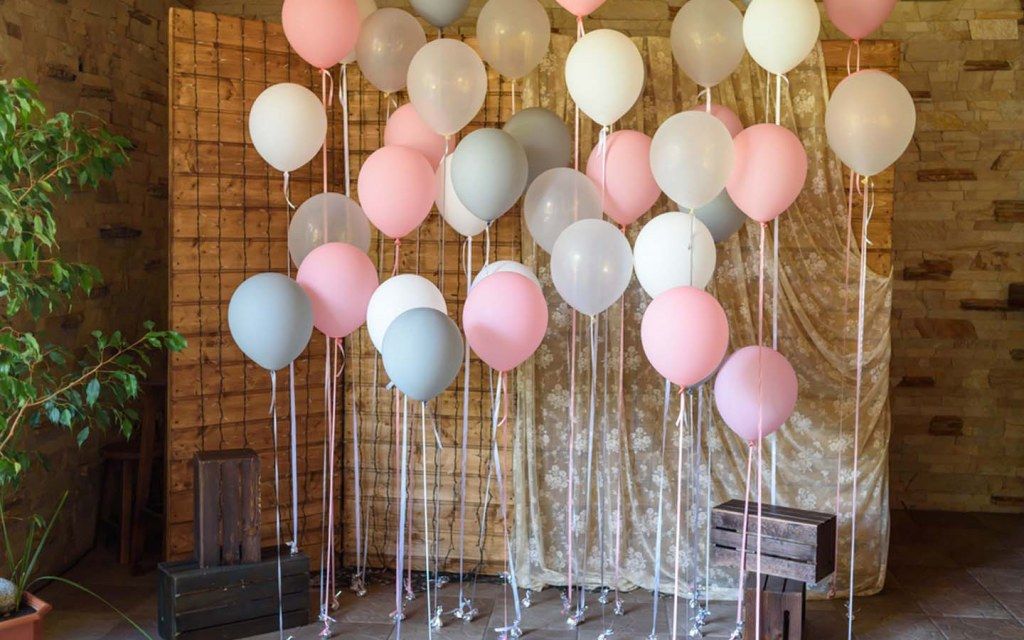 Looking for information on how to start a successful party supply store? Here's your 10-step guide to build your business.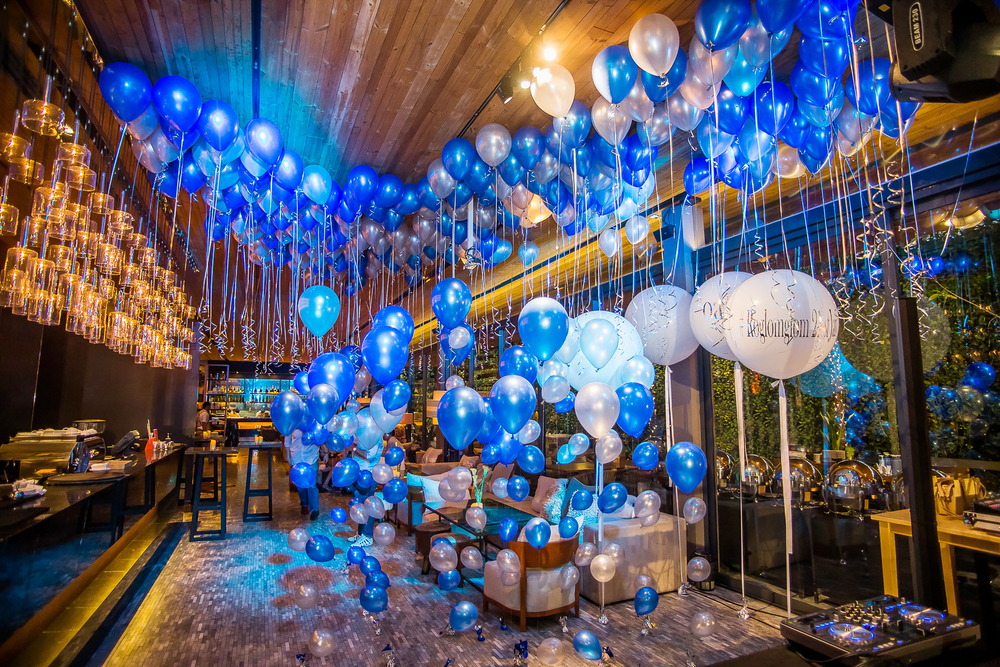 Looking to stock your party supply store? Here's a look at the best places to buy wholesale balloon supplies that will delight your customers.